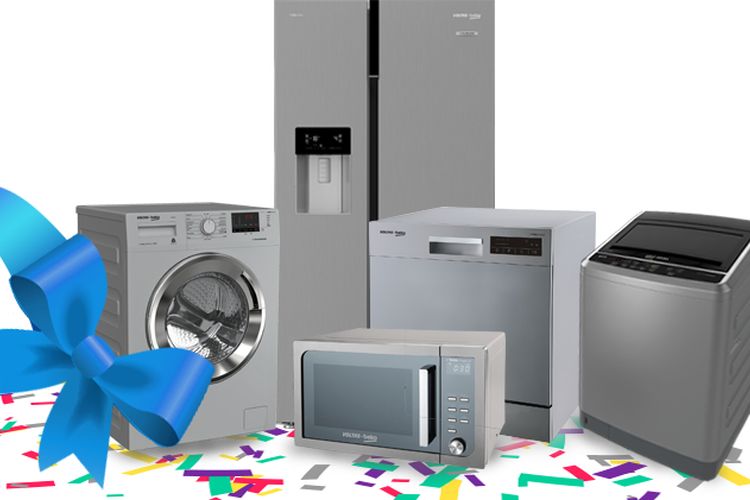 Voltas, India's leading name in the air-conditioning segment, is all set to launch a new brand of home appliances called Voltbek. The new brand is a joint collaboration between Voltas and Arcelik, and will offer refrigerators, washing machines, and kitchen appliances among others.
Voltas has begun sending out press invites for the launch event of the Voltbek-branded appliances which is scheduled for September 13 in New Delhi.
"Turkey's esteemed and leading consumer durables brand, Koç Group's, Arçelik A.S. Beko and Voltas have formed a joint venture that goes by the name of Voltbek Home Appliances Private Limited or Voltbek. This is a new range of home appliances that has been launched with the idea of being the 'Partners of Everyday' to our customers", a Voltas spokesperson said. The Voltas Beko group has already begun the development of its first Indian manufacturing facility in Gujarat, which is spread over 60 acres.
Earlier this year in May, Voltas entered into a joint collaboration with Ardutch BV, a subsidiary of Koç Group's Arcelik which manufactures the Beko brand of home appliance. Originally called Voltas Beko and listed as Voltbek Home Appliances Private Limited, the Voltbek brand marks Voltas' entry into India's home appliance and consumer durable segment which is claimed to be worth over Rs. 35,000 crores.
With the Voltbek brand, the Tata Groups company aims to capture a market share of 10% in the home appliances segment valued at around Rs. 3,500 crores, and seeks to challenge the dominance of international brands such as LG and Samsung.
Despite having a much smaller retail presence and distribution chain compared to the likes of LG and Samsung, analysts predict that Voltbek will compensate for it with competitively priced products which undercut the home appliances offered by rivals companies.
---