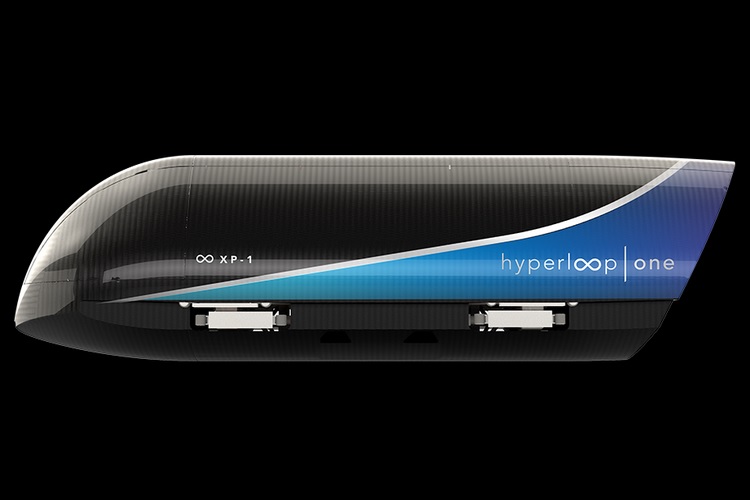 In a landmark move, the Maharashtra government has inked a framework agreement with Virgin Group to build the world's first Hyperloop One transportation system connecting Mumbai and Pune. The government has commissioned the Richard Branson-backed firm to build an operational track for the ultra-fast mass transit platform, which is expected to become operational by 2025, making it the first-ever commercial Hyperloop One system in the world.
At the Magnetic Maharashtra Convergence 2018 summit, Virgin Group's chairman, Richard Branson laid the foundation of India's first Hyperloop One project alongside Prime Minister Narendra Modi and Maharashtra Chief Minister Devendra Fadnavis.
New @Virgin @HyperloopOne in India could connect 26 million people, support 150 million passenger trips per year & help create a thriving, competitive megaregion https://t.co/IkYbfIs2yi pic.twitter.com/G4fh2WZ5TY

— Richard Branson (@richardbranson) February 18, 2018
In a blog post, Branson revealed that the proposed Hyperloop One route will connect the Mumbai to Pune and the planned Navi Mumbai International Airport. The superfast Hyperloop One system will reduce travel time between Mumbai and Pune from approximately 3 hours to just 25 minutes.
The Mumbai-Pune Hyperloop One is expected to clock approximately 150 million passenger trips annually, and will connect around 26 million people, according to Branson. Virgin Group says the project has the potential to bring around $55 billion in the form of economic benefits and the money saved on operational costs, provided it remains operational for around 30 years. It is also expected to cut emission of greenhouse gases by around 86,000 tons in a span of 30 years.
"I have sat in the Indian traffic every time I have come here. It's not a pleasant experience. And if I were an Indian a lot of my life would be spend sitting in traffic jams," Branson told BloombergQuint. The company is also in talks with the Andhra Pradesh and Karnataka state governments to connect their respective state capitals to major cities in the state.
The Hyperloop One's tube-based route will follow the Mumbai-Pune expressway and is expected to generate revenues by two means viz. passenger traffic and light cargo. And just in case you expect the ride to cost an exorbitant amount, the 'fare pricing will be comparable to any alternate mode of transportation currently', as per Hyperloop One's CEO Rob Lloyd.
---