There are a lot of great VPN services out there but TunnelBear has to be one of the most popular ones. TunnelBear is known for offering great VPN apps that are nice and friendly, thanks to the cute little bear, on multiple platforms. Plus, they also work really well to make sure you browse the internet securely. Now, TunnelBear has just launched their new password manager app, dubbed RememBear. Nice name, right?
The RememBear password manager app is available for free on Android, iOS, Windows, macOS and Chrome and while it's still in beta, it seems pretty cool. First of all, as the name suggests, the bear is present in the app, if that's something you were hoping for. Also, the interface is pretty sleek and you can add login info to remember or card information. Plus, while trying it on my Android smartphone, I found that the app supports unlocking with fingerprint scanner and Autofill, so if you have an Android Oreo-running smartphone, RememBear will have you covered.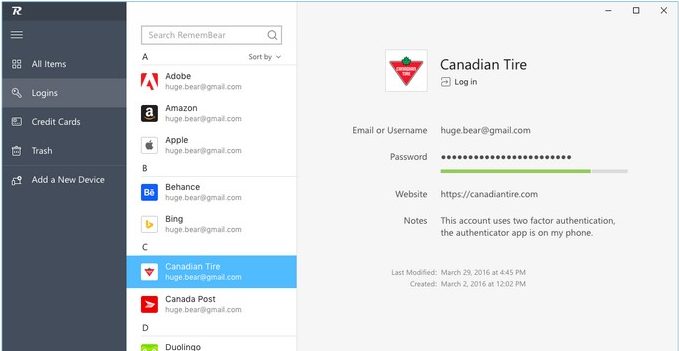 Apart from that, RememBear brings the security we have come to expect from TunnelBear, as the password manager service features end-to-end and 256-bit encryption. The company has also made sure to get the software audited by independent and public auditors.
Well, the new password manager app "RememBear" seems like a pretty capable app from TunnelBear and you should give it a try if you like the TunnelBear VPN service. However, it will be interesting to see how the app fares, considering there's a lot of competition from the likes of LastPass and Dashlane. I guess we'll find out.