Google officially pulled the plug on Play Music this week as the culmination of a long-winded process that began last year. However, folks still using the service can easily transfer all their content, including songs, albums, playlists, purchases, uploads, personalized recommendations and liked/disliked songs, to YouTube Music. The transfer can be done from Android devices, iPhones, iPads, or even from the YouTube Music website. Here is how you can transfer music from Google Play Music Library to YouTube Music.
Transfer Google Play Music Library to YouTube Music
This tutorial uses YouTube Music on Android for demonstration purposes, but the process is almost identical on iOS and the web. To transfer using the mobile apps, you'll need to have a relatively new version of YouTube Music installed on your device.
If you're not seeing the 'Transfer' option on your smartphone/tablet, update the app from the Play Store/App Store before trying again. The transfer will happen in the background, and you'll be able to listen to your songs without any disruption during the transfer process.
1. Open the YouTube Music app on your phone or go over to music.youtube.com/transfer on your PC/ smartphone browser. You might be greeted with an ad for YouTube Music Premium that you can close by tapping on the 'x' at the top-right.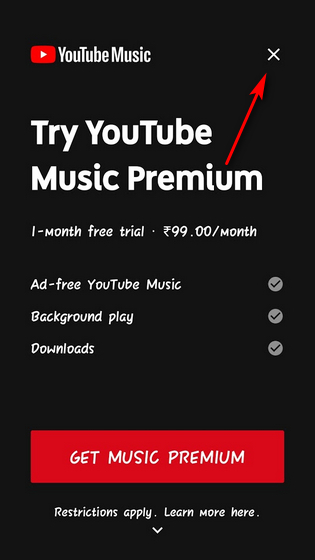 2. You'll now see a banner that says 'Transfer your Google Play Music Account'. Tap/ click on the 'Start Transfer' button at the bottom to initiate the process. You'll get a message saying that the process "may take a few hours".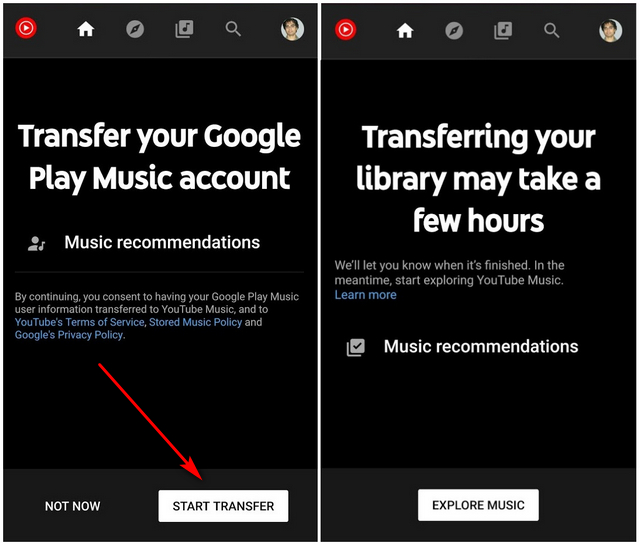 3. For me, the transfer took less than an hour. Once the process was completed, YouTube Music displayed a message saying "Transfer Complete". Once you get that message, you can tap/ click on the 'Explore Music' button to go to the app's home screen, which will look similar to the screenshot on the bottom right.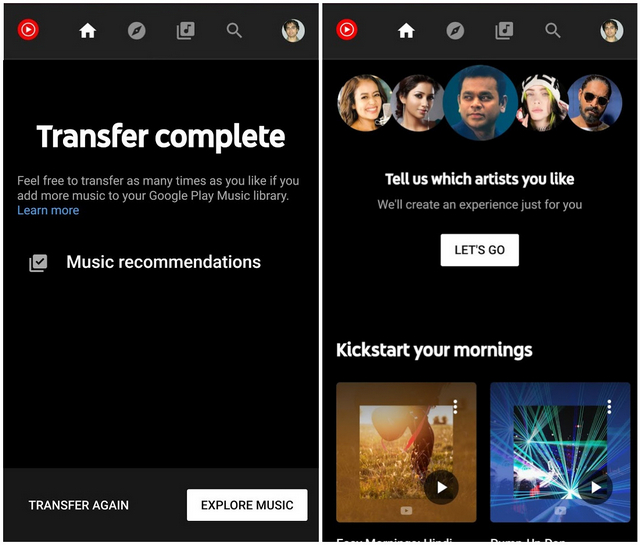 Transfer Your Google Play Music Content to YouTube Music
Google Play Music may be a thing of the past, but that doesn't mean you have to lose any of your favorite playlists that you painstakingly created. You can easily transfer all your content to YouTube Music using the above process irrespective of whether your a premium member or a free user. As we mentioned already, the process is similar on Android, iOS and the web. So what are you waiting for? Transfer all your Play Music content to YouTube Music and play all your favorite music as usual.
---
Load More