"Walking is the best form of exercise, habituate yourself to walk very far"- Thomas Jefferson.
For stay people who are fitness conscious or are trying to be, your android device can help you achieve your daily walking goals. It is said that walking 10,000 steps a day is all the exercise the human body needs to stay fit and not gain weight. So, how does one ensure that? How can one count the exact number of steps?
Pedometers of course!
All smartphones these days have the ability to track movement using geo-sensors. A good application that suits your needs is all you need to get started with your calculated walking regime.
Based on trials and tests we have listed out the 8 best pedometer applications for your Android phone.
Moves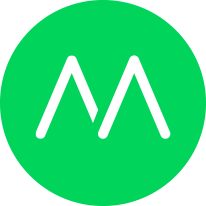 The Moves app has a pleasant user interface with easy to use menus. The setup takes no time at all. The app can differentiate between your runs, walks and cycling and gives not only steps but duration also. Moves also minimizes battery drain and is optimal for users who want a simplistic pedometer. The app tracks your routes, recognizes daily landmarks and presents your daily movements in a beautiful time line.
Developer: ProtoGeo
Availability: Download from Google Play Store.
Walk With Map My Walk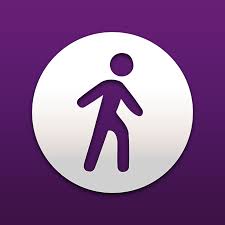 This app can help you track almost any physical activity like running, cycling, aerobics, rock climbing, hiking, spinning, roller skating and many more. The app also boasts of features like calculating pace, GPS tracking, calorie counting, real time stats and many more.
Developer: MapMyFitness, Inc.
Availability: Download from Google Play Store.
Runtastic Pedometer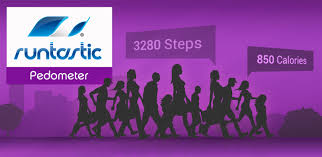 Another excellent pedometer app is the Runtastic Pedometer. This app too provides all basic features coupled with speed calculation and integration with all popular social media websites. You can share your daily walking regime with friends for motivation and competition too.
The app challenges you to walk 10,000 steps every day; you'll soon find yourself taking the stairs rather than the elevator to reach your daily goals.
Developer: Runtastic
Availability: Trial and Pro available on Google Play store.
Accupedo
Accupedo is an accurate pedometer app that monitors your daily walking on the home screen of your phone. Intelligent 3D motion recognition algorithms are embedded to track only walking patterns by filtering and ejecting out non walking activities. The app maintains daily charts and logs for you to review your walking history.
The Accupedo pedometer is intelligent as it starts counting steps only after 10 consecutive steps have been detected. It does not require GPS all the time to calculate steps. Widgets and charts have a wonderful UI.
Developer: Corrusen LLC
Availability: Download from Google Play Store.
Noom Walk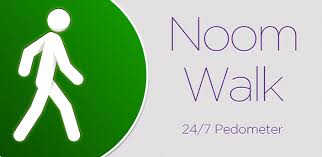 A battery friendly pedometer that impressed us with its simplistic design. Noom Walk is easy, elegant and surprisingly accurate. Since noom does not need GPS, it is extremely power efficient. The app allows you to encourage friends and family, share your stats and feel motivated with High 5's. The app works 24×7 so that you never miss a single step.
Developer: Noom Inc.
Availability: Download from Google Play Store.
Endomodo Sports Tracker PRO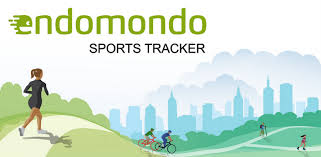 Track your steps, your heart beat and your workout duration with this all-in-one fitness application. The app provides audio feedback and encouragement in real time from friends. You can share your training details, motivate people and get challenged too. It has a very clear and intuitive display for your workout stats, as well as a constantly updating display of all of the other users who are currently out for their own workouts. It's like Twitter, but for jogging.
As well the option of sporting activities that you can chose from when embarking is stunning. Everything from the standard Walking, Running and Cycling, all the way to Pilates and Star Climbing to Yoga and Martial Arts. Plug in the time you spent on the activity and it will generate for you an approximate value for the calories you've spent.
Developer: Endomodo.com
Availability: Pro version available on Google Play Store.
Nike+ Running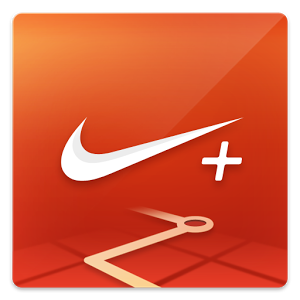 Nike, of course is related to running and sports. The Nike+ Running app lets you view detailed breakdowns of each of your runs in the app and on NikePlus.com. Enable live audio cheers when you broadcast that you're starting a run to your friends on Facebook and show off your route with their new map sharing experience. This app is targeted for serious runners with fixed fitness goals.
Developer: Nike Inc.
Availability: Download from Google Play Store.
Zombies, Run!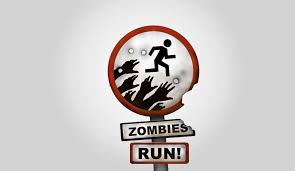 People often leave their fitness and running goals due to sheer monotony of their routines. 'Zombie, Run!' is an app that seeks to prevent just this from happening.
Imagine running away from a zombie apocalypse to safety while mapping your route. The app immerses you in its audio-visual thrill and forces you to run with adrenaline pumping throughout your body. The monstrous sounds of the zombie appear closer when you slow down your speed. It is an extremely fun way to ensure you run and run FAST.
Developer: Six to Start
Availability: Pro version can be bought from Google Play Store.
SEE ALSO: Top 10 Health And Fitness Apps For Android Devices
The above listed apps are what we found to be the best amongst a thousand others in the Play Store. With the help of pedometers, fitness certainly becomes easier to aim and maintain. Even if losing weight is not your target, we suggest you download a pedometer just to keep yourself motivated enough to adopt a healthier lifestyle which involves walking, taking the stairs and maintaining some amount of daily physical activity.
Walk your way to fitness with help from your smartphones.