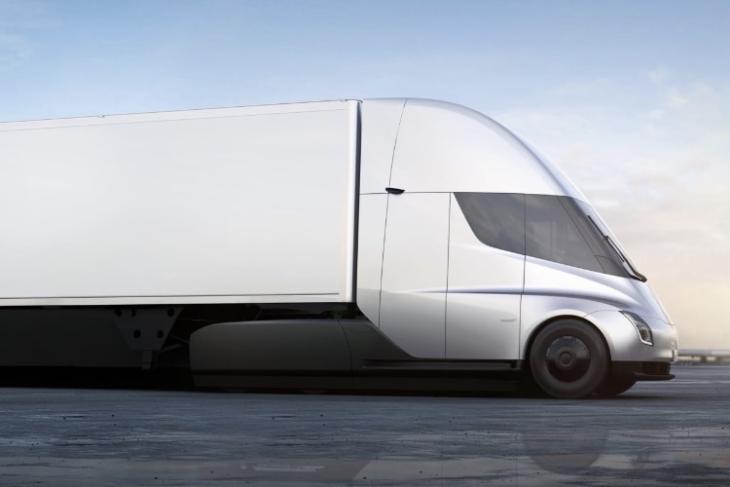 Tesla unveiled its long-awaited Tesla Semi Trucks back in November of 2017, and since then the company has received large orders from companies like PepsiCo and United Parcel Services. However, after the unveiling of the vehicles, Elon Musk, CEO and Founder of Tesla has kept his mum on the progress the company has made when it comes to making its Tesla Semi a reality.
However, if a report from Reuters is to believe, Tesla is already in talks with its first customers including Anheuser-Busch, PepsiCo and United Parcel Service Inc to build on-site charging terminals at their facilities as a part of the automaker's efforts to roll out the Tesla Semis next year.
According to Reuters,
Companies that spoke with Reuters said the first step is to install charging equipment on their own premises. The Semis would be limited to routes that would get them back to home base before the batteries are spent, the firms said.
Reuters further reports that PepsiCo, which has reserved 100 Tesla trucks informed that the company is looking into sharing its charging facilities and costs with other companies and it has already carried out various meetings with Tesla to discuss its progress. PepsiCo executive Mike O'Connell talked to Reuters and said,
We have a lot of in-house capability around energy and engineering … and certainly Tesla brings their expertise to the table on energy and charging.
With Tesla already failing to meet its deadline with all its vehicles including the newly released Model 3, there was a lot of questions regarding Tesla's dependability in maintaining its aggressive timeline and release the Tesla Semi on time. However, seeing how Tesla is already collaborating with its customers t build charging stations for Tesla Semis, it might actually be the first time when Tesla is able to keep up with its promises.