Samsung's latest version of its heavily customised Android skin, One UI, has been steadily rolling out to more and more phones, and not only does it come with a major overhaul to what the UI feels and performs like, it also brings in tow a bunch of awesome features. One of these is the new Night Mode, which is effectively a dark mode for your phone. However, unless you're using the new Galaxy S10, S10+, or S10e, you won't find an option to schedule night mode on your smartphone. Fortunately, there's a way, and that's exactly what we'll be discussing in this article:
Enable Automatic Night Mode in Older Galaxy Smartphones
If you're running One UI on the Galaxy S9, S9+, Note 9, or any other Galaxy smartphone that has One UI support, here's how you can set the Night Mode to automatically turn on and off:
Note: We tested this on a Galaxy S9+
1. On your phone, head over to Settings, and enable Developer Options by tapping seven times on the Build Number. Once you've done that, go to Developer Options in Settings.
2. Here, scroll down until you locate the Night Mode option. Tap on it, and you can set Night Mode to 'Automatic'.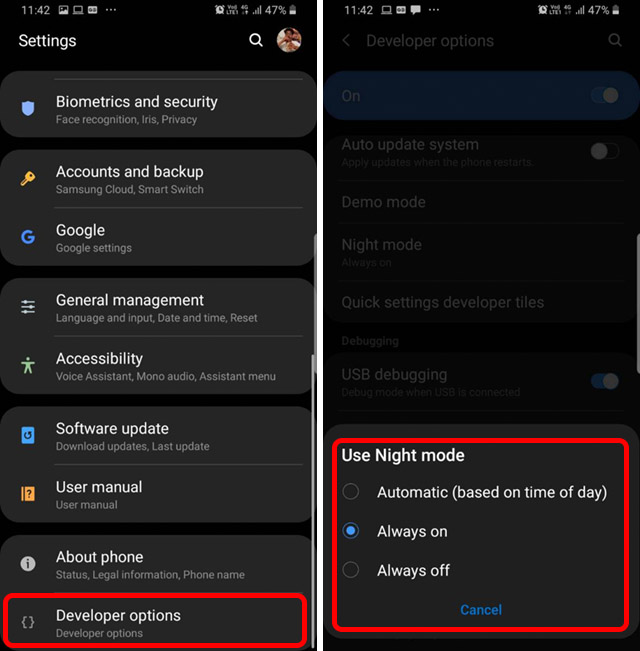 Once you've done this, your phone will automatically switch Night Mode on and off based on the time of day. While this isn't as flexible as the options you get on the latest Galaxy S10 line up of smartphones, it's still better than having to manually enable or disable dark mode on your phone.
Schedule Night Mode on Galaxy S10, S10 Plus, and S10e
If you're using a Galaxy S10, S10+ or S10e, you can schedule Night Mode to turn on according to the time of day, or even set a custom schedule for enabling and disabling it. Here's how you can do this:
1. In Settings, head over to Display. Here, tap on Night Mode. Note, you'll have to tap on 'Night Mode' and not on the toggle.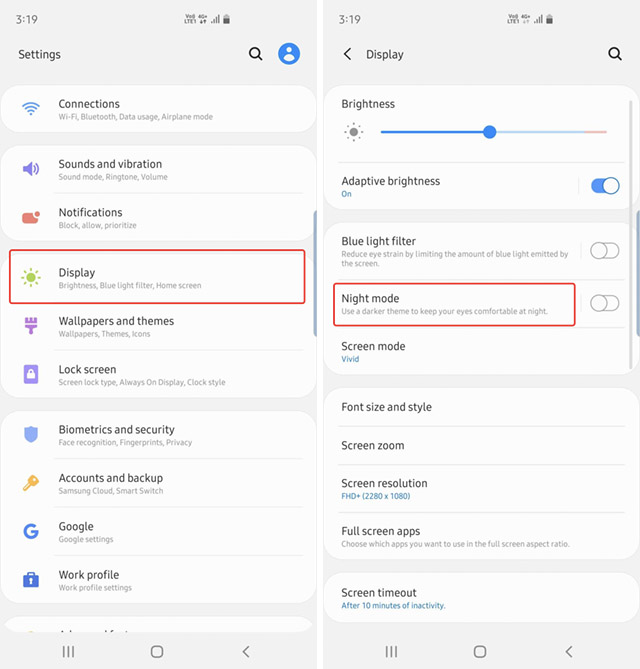 2. Here, tap on 'Turn on as scheduled.' You can now choose to either enable and disable Night Mode based on sunrise and sunset, or you can choose the 'Custom schedule' option and choose the start and end times for Night Mode on your phone.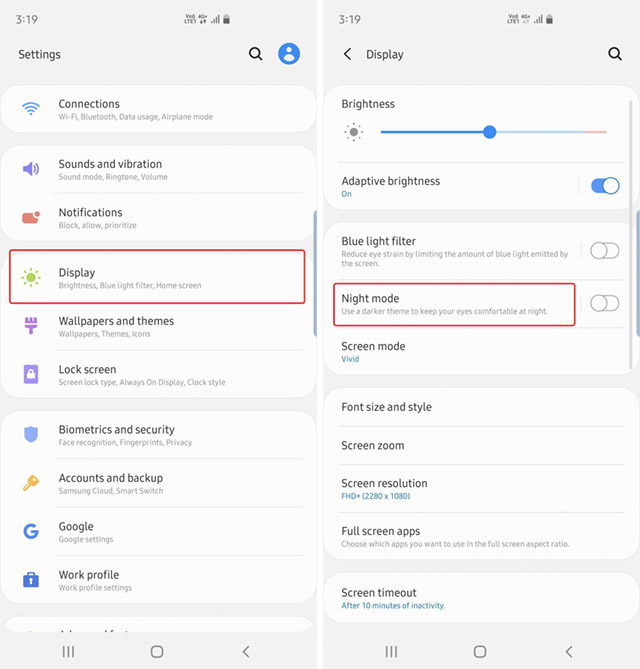 SEE ALSO: How to Deactivate Facebook Messenger
Give Your Eyes a Break with Night Mode on One UI
That was basically all you need to do to schedule Night Mode to automatically turn on or off on your One UI rocking smartphone. As of this writing, custom schedules are only available on the Galaxy S10 line up, but maybe Samsung will bring it to older Galaxy phones as well. Whenever that happens, we'll definitely let you know so you can set custom schedules if you want. Until then, this is the best way to get Night Mode to automatically turn on and off.