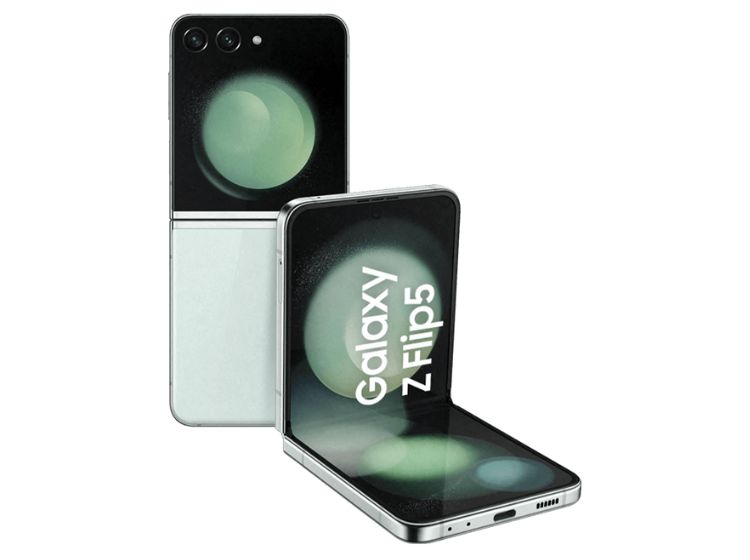 It has been a few days since Samsung unveiled the Galaxy Z Fold 5 and the Galaxy Z Flip 5 and we are now hearing about the next-gen Galaxy Z Flip 6. While the Galaxy Z Flip 5 involved something major for the display, rumor has it that its successor will see a significant camera upgrade, which could be exciting for the 'Flip' fans. Here's what to expect.
Galaxy Z Flip 6 Camera Details Leak
The Galaxy Z Flip 6, as per a recent report by Galaxy Club, will come with a 50MP main camera, an upgrade from the 12MP shooter seen on the Galaxy Z Flip 5. This sounds like exciting news as Samsung has been keeping a 12MP primary camera for the Galaxy Z Flip phones for a while now.
So while this year we saw a major display upgrade for the Galaxy Z Flip 5 in the form of a bigger 3.4-inch outer screen, a focus on the camera could be in tow. For those who don't know, the Galaxy Z Fold 5 has already gotten the same, hence, something for next year's Z Flip foldable phone won't be a bad thing! And including more resolutions doesn't look like a challenge too as the Oppo Find N2 Flip also has a 50MP camera.
Other than this, not much, including, the camera sensor is known. Plus, there's also no word on whether or not the Galaxy Z Flip 6 will have an upgraded selfie shooter. As for the other specs, it could bring along the upcoming Snapdragon 8 Gen 3 chipset and more improvements but it is really soon to comment on this. As for the Galaxy Z Fold 6, the cat is still in the bag!
Since the flow of information has just started for the next-gen Galaxy foldables, it would be best to take all these details with a grain of salt and wait for more to arrive. We will let you know of all the major updates related to the same, so, stay tuned. And until then, let's focus on the current Galaxy Z Flip 5 and the Fold 5 (now that they are up for grabs in India) and if you are considering either of the two, do check out our video below.
Featured Image: Galaxy Z Flip 5
---