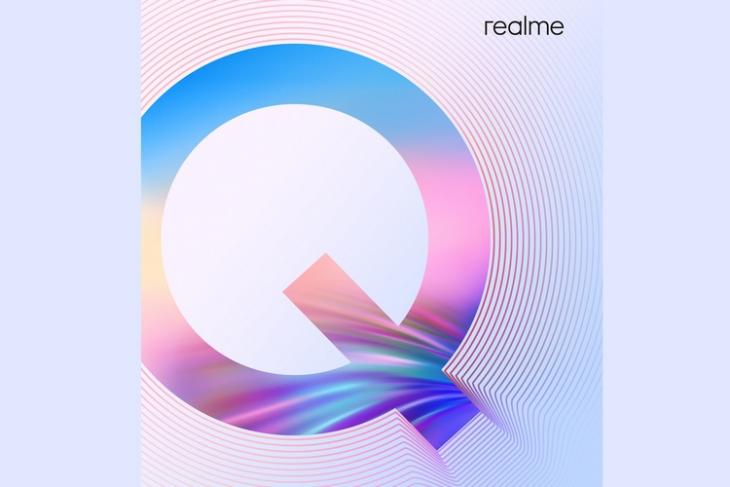 [UPDATE, 29th Aug/5:10 PM] –
Additional details, along with a teaser that shows off the rear panel of the Realme Q has been posted by the company on Weibo. Realme has confirmed already that its upcoming device in China will have a 48MP sensor and be powered by the Snapdragon 712 chipset.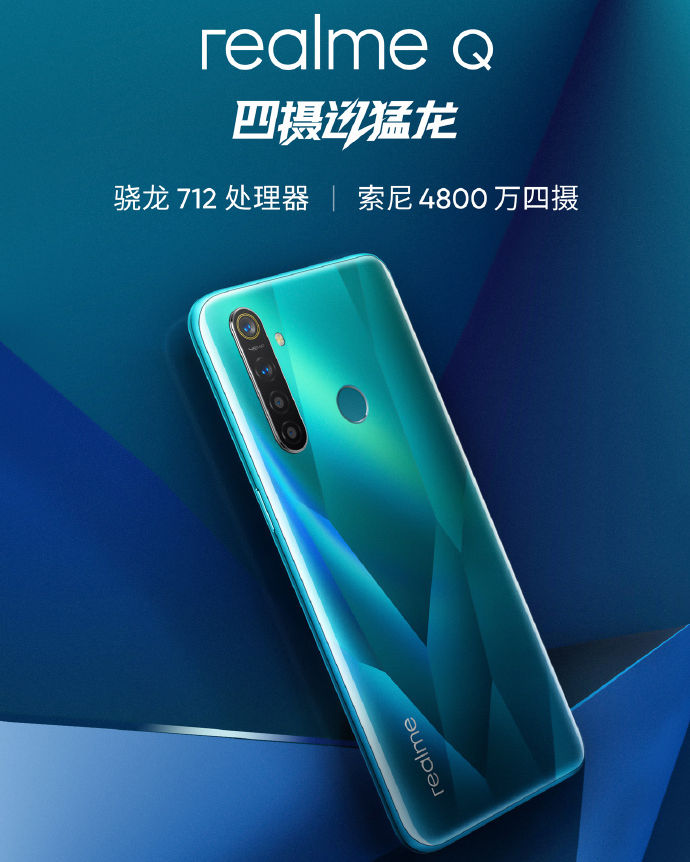 The teaser poster attached above is sufficient to confirm that Realme Q is going to be a rebranded Realme 5 Pro for the Chinese market. It was recently launched in India and if you haven't already, check out Beebom's first impressions on YouTube right here:
Original content follows
---
After teasing the introduction of an all-new 'Q' series earlier this week, Chinese smartphone vendor, Realme, has officially confirmed that the new lineup will be unveiled September 5 in China. The company also confirmed that the phones will feature quad rear cameras. Exact details are still unavailable, but online chatter seems to suggest that the new lineup may be restricted to China, and might comprise of rebranded Realme 5-series devices to start off with.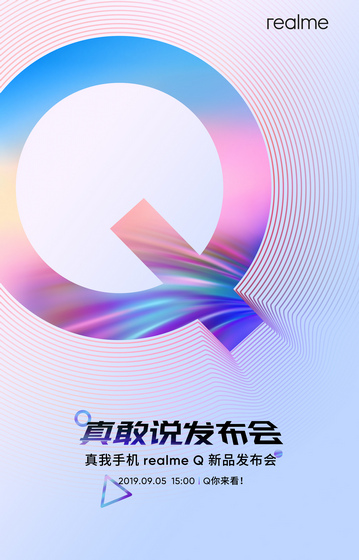 Realme's CMO, Xu Qi Chase, also announced that the company will launch four new smartphones on September 5, but the exact identities of those devices remain unknown as of now. However, rumors seem to suggest that at least one of those handsets much be the much talked-about Realme XT, which will sport Samsung's new 64MP ISOCELL Bright GW1 image sensor as its primary camera.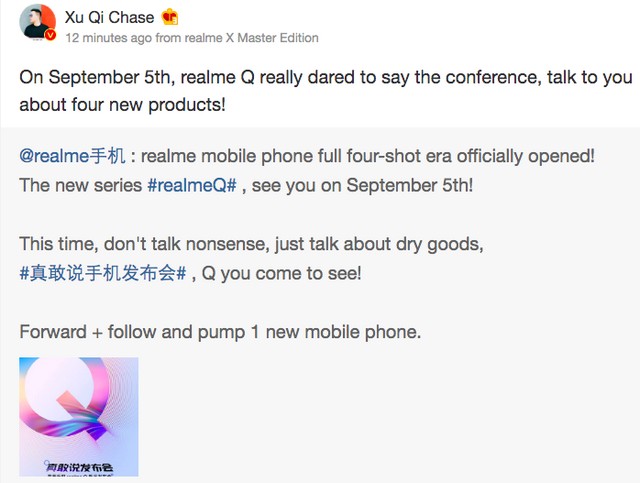 As for the Q-series, Realme has been teasing it over the past few days, as can be seen from the 'Queen of Hearts' teaser (see below) the company posted on its Weibo account recently. However, there's no official word on any of the devices in the lineup at this point in time, so we'll likely have to wait further to get more info.
Just to remind everyone, the Realme XT is expected to be launched in India on September 20th. It's USP will be a 64MP primary image sensor headlining a quad-cam setup at the back. The phone is also said to come with up to 6GB of RAM and up to 128GB of storage, and is said to be priced at Rs. 16,999 onwards.