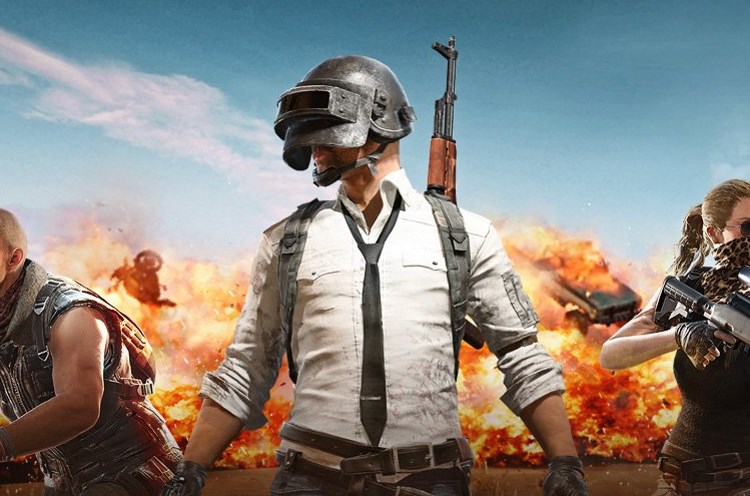 PUBG was fairly popular among hardcore PC gamers but its popularity jumped leaps and bounds when Chinese internet giant Tencent decided to bring PUBG Mobile to Android and iOS. Surely one of the most elaborate titles on not only PC but also mobiles, PUBG has also existed on the Xbox One platform and has been loved by the clique of Xbox-ers.
But now, the exclusivity of PUBG for Xbox One consoles is likely to end soon as the battle royale game is reportedly coming to PlayStation 4. Some users on the online forum ResetEra came across instances of PUBG on PlayStation server.
PUBG on PS4
PS4 user named MyAssStretched reported that they could see PUBG in the game database and even shared the Content ID of the game in the PS Network Store. They also shared a high-quality image which could be easily associated with it. This gives us confidence that the game is certain to arrive on PlayStation 4 and 4 Pro consoles. But since, we could not find the instances ourselves – even with a VPN – we cannot say with 100% certainly, just yet.
While there isn't much information about the launch of PUBG on PS4 yet, players suspect that the Christmas month makes much sense, as it also marks the first anniversary of the game's release on Xbox One.
Another kernel of hope is the rating of the game by the Game Rating and Administration Committee of Korea. Meanwhile, other reports from last year also suggest PUBG's developer Bluehole initiated talks with other console makers to launch the game on more platforms.
At the same time, we are also interested in the arrival of the game on Nintendo Switch, which supposedly was the most popular gaming gift last Christmas.
New Winter Map Coming With "Conquest" Mode
Since E3 2018, we have known about PUBG Corp's intentions to add a snow map to the game but that's pretty much we've known so far. However, Xbox recently tweeted that there's some "big" news coming in the next five days, which is the date for Microsoft's X018 fan event.
Tune in to #X018 at 3 PM CT November 10 for:
🐔Big #PUBG news
🏹The Forge expansion for Shadow of the #TombRaider
🧟#StateofDecay2 updates
👀And more exclusive lookshttps://t.co/II5cAODlxn pic.twitter.com/7P0csGpVba

— Xbox (@Xbox) November 5, 2018
While this has gotten us excited about the upcoming snow map, a more conservative view suggests that basic vehicle and weapon upgrades, as well as the night mode, should definitely be coming to PUBG on Xbox One. As far as the snow map is concerned, we now know that it will be called "Dihor Otok". The map should also come with a new "Conquest" mode in which players need to secure a certain area of the map.
DC Villains' Costumes Coming to PUBG
Using a tweet, PUBG Corp announced that players will soon be able to embrace skins of two of the most popular villains in the DC Comics franchise. These include the iconic outlaw duo from Suicide Squad – the Joker and Harley Quinn who will be coming to PC and Xbox One platforms, but not on the mobile version yet.
"Ok, honey. It's me and you."

Live on and play as two of your favorite Suicide Squad heroes, the Joker and Harley Quinn. Coming soon. pic.twitter.com/NWZhXaPBMz

— PUBG: BATTLEGROUNDS (@PUBG) November 6, 2018
We don't have much clarity if these are mere costumes or if there would be additional campaigns associated the skins and we expect to learn more soon.
---