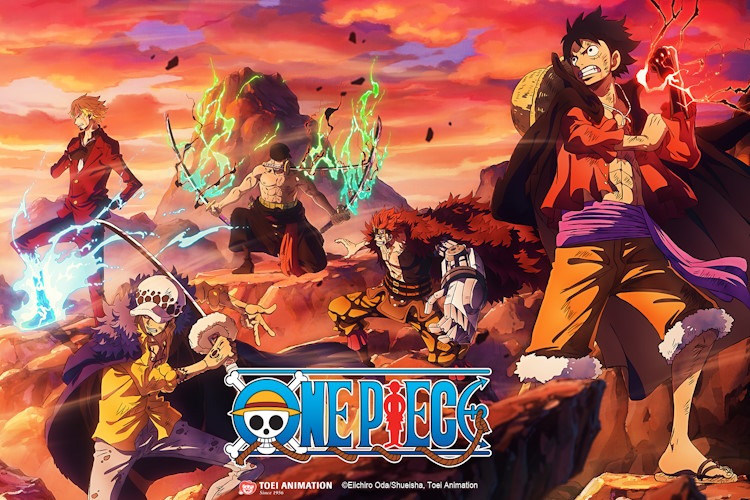 One Piece has been a phenomenon worldwide, and thanks to Netflix's OP live-action series, its popularity has been further boosted across the world. Everyone around the world is looking forward to starting the One Piece anime, and that includes Indian fans as well. However, there was a huge barrier to entry for Indians, as the One Piece anime was not available on leading anime streaming websites like Netflix or Crunchyroll. But that's changing, as the One Piece anime is now set to grace Crunchyroll in India. Read on to learn all the details about the release of the One Piece anime on Crunchyroll India.
One Piece Anime Released on Crunchyroll in India
The long wait for Indian fans is over as Crunchyroll is thrilled to announce that the One Piece anime will be ready to stream in India from September 30, 2023. Indian fans can now join the other region fans and embark on an epic adventure with the Straw Hat Pirates. However, there is a catch, as only the complete Land of Wano story arc (one of the best arcs in One Piece) will be available to stream at the start. Also, Crunchyroll will see the simul-release of every new episode of One Piece from October 1, 2023. This means that we will be able to stream the climax of the Wano Country arc as well as the next arc in One Piece anime without any delays.
Furthermore, the details about the One Piece anime's release schedule on Crunchyroll India are as follows:
| Arc Title | Episode Numbers | Release Date |
| --- | --- | --- |
| Wano Country Arc | Episodes 892-1077 | September 30,2023 |
| Remaining Climax of Wano Country | Episodes 1078 – TBA | October 1, 2023 (Simul-release weekly) |
| Egghead Arc | Episodes TBA | TBA |
Note: The episodes will be available only in Japanese with English subtitles. The release details regarding the dubbed version are still unknown.
We no longer need to wonder where we can stream One Piece in India legally, thanks to Crunchyroll. This is a welcome move as fans have been waiting for ages to stream One Piece officially. Starting this weekend, we can catch up with every One Piece airing weekly along with the audiences globally.
We also hope that the entire library of One Piece anime will be added to Crunchyroll soon and available to the Indian audience, much like in other countries. This is the right time for Crunchyroll to make its mark in India and grow along with the fledgling anime community in the country. With that said, what do you think about this move from Crunchyroll? Let us know in the comments below.
---