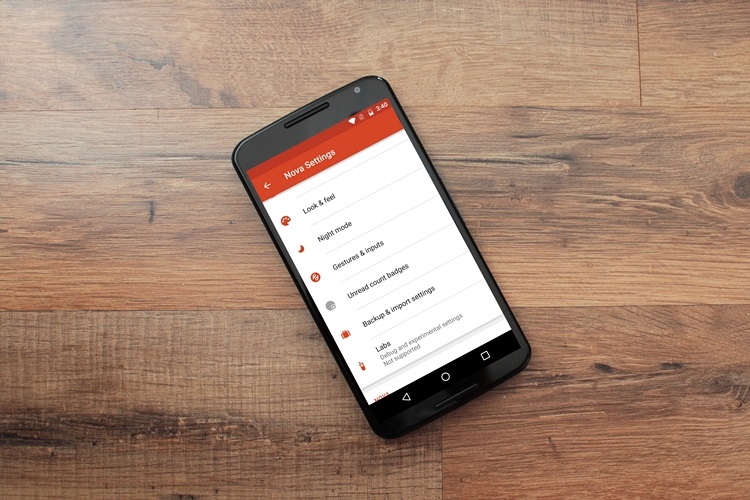 TeslaCoil Software's Nova Launcher, one of the most popular third-party Android launchers in the market today, hasn't received any updates since January this year. This led to speculations that the developer had given up on the launcher altogether and fans from all around the world started bombarding the developer with questions regarding the same.
Now, in a recent post on Google+, the developer has finally addressed concerns regarding the lack of updates and has also highlighted the way ahead for the launcher. The post states:
"There have been many posts within this community or emails sent to support asking about why there hasn't been any updates to Nova since January.

I can assure you, Nova isn't dead. We are working on many things at the moment and those things are taking a considerable amount of time as we want them to work the best they possibly can when we release them. Plus we want them to be worth the wait."
The post further highlights that the team had been busy with Google I/O 2018, where they anticipated to see a number of changes to the Android P launcher. However, the team doesn't plan on implementing those features right away and will wait till the Android P stable release gets closer to add those features to the launcher. The post highlights:
"Android P is NOT in a final release yet and won't be for a while to come. That means features that we see or hear about today could be removed as soon as tomorrow. Once Android P gets closer to release we will then see what all we're going to add or include within Nova.

There may be things we add prior to that, depending on what they are, how easy they are to include and if we feel they are important enough."
The post concludes with a plea for the fans, asking them not to request any new features until a later date. Users can still contact support regarding any questions, concerns, etc. using Nova Settings -> Contact Support.
---