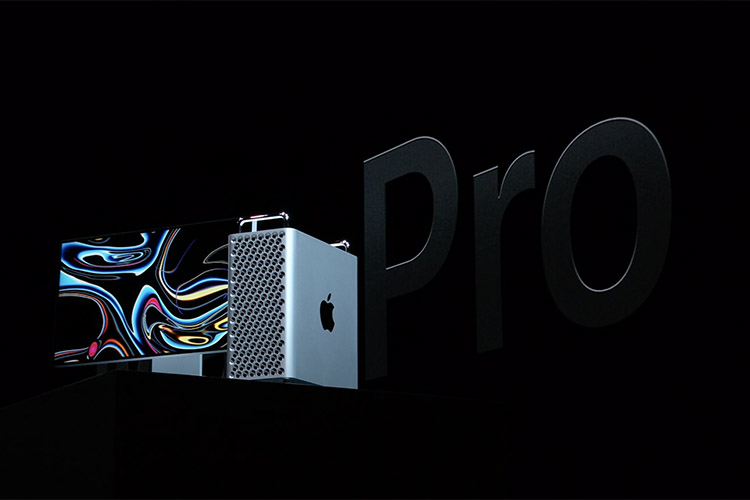 Apple has today finally unveiled the new, updated Mac Pro at its WWDDC 2019 keynote. The new Mac Pro ditches the trash-can design of the last Mac Pro, and brings back the tower design clad in Aluminium. It features insane specs, and comes with insane power.
The Mac Pro will come with Intel's Xeon processors, with 300W of power supplied to the processor to make sure it runs at its best at all times. Other than that, the Mac Pro comes with 12 RAM slots and can have up to a whopping 1.5 TB of system memory.
Apart from all that, the Mac Pro supports upto 128GB Radeon Vega II GPU, and comes with 8 PCIe slots. The Cupertino giant has also added a hardware accelerator to the Mac Pro that it calls 'Afterburner' and according to Apple, the Mac Pro has enough power to play up to 3 streams of 8K ProRes video files simultaneously.
Powering all of this up, Apple has put a mind-blowing 1.4kW power supply into the Mac Pro.
The Mac Pro will start at $5,999, packed with an 8-core Intel Xeon processor, 32GB of RAM, 256GB SSD, and a Radeon RX580 GPU, and will be available this fall.
Along with the Mac Pro, Apple also announced a new pro-grade display called Pro Display XDR that comes with a super-wide viewing angle, a Retina 6K display, and more, for a starting price of $4,999. The Pro Display XDR will also be available this fall.
---