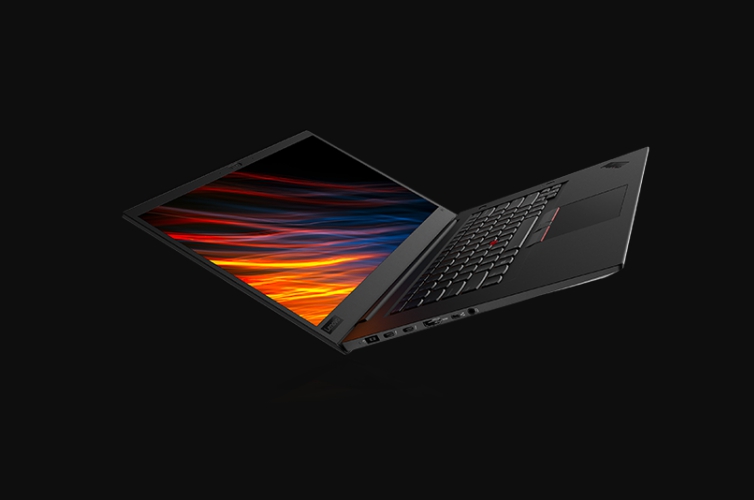 Lenovo's ThinkPad lineup has always been one of the most popular laptop lineups among professionals, but they've been quite bulky and chunky thanks to the top-notch hardware inside and those amazing keyboards. But the new ThinkPad P1 belies that notion with a super slim chassis. Lenovo has officially announced the new P1 along with an upgraded ThinkPad P72.
Lenovo ThinkPad P1 is the company's "lightest and thinnest workstation" to date and has been trimmed down 35% in size when compared to its predecessors. It now sports a thin 18.4mm profile and weighs in at 3.76 lbs (around 1.7 kgs), which had helped it earn the badge for being the slimmest ThinkPad.
Lenovo has slashed a considerable chunk of weight from both workstations, but the ThinkPad P1 in particular still manages to cram in a large 15.6-inch display. You can choose between Full-HD and 4K Ultra-HD options, where the latter touts of 400 nits brightness, 10-bit color depth, and 100% Adobe color gamut.
Lenovo is billing this workstations for creatives and professionals on the move. There's also an HD webcam and IR camera on board for video calls and secure login via Microsoft Hello respectively.
Talking about the internals, the ThinkPad P1 is powered by the latest 8th-gen Intel Xeon processor with clock speeds of up to 4.6GHz. It is coupled with NVIDIA's Quadro P2000 graphics, up to 64GB of DDR4 RAM, and up to 4TB of SSD storage, which is quite decent enough to handle intensive workloads.
There's also a variety of ports including two Thunderbolt 3, two USB Type-C, an HDMI 2.0, a mini Gigabit Ethernet port, 4-in-1 SD card reader, and a 3.5mm headphone jack, available on the ThinkPad P1, which is quite impressive given the slim form factor.
As for the ThinkPad P72, this workstation features a larger 17.3-inch 4K Ultra-HD display paired with beefier internals and a much chunkier chassis. This is the top-end workstation in the Thinkpad lineup and is also powered by 8th-gen Intel Xeon processors, but you get up to 128GB of DDR4 RAM and 16GB of Intel Optane memory.
There's also the more powerful NVIDIA Quadro P5200 graphics card on board, which will enable the ThinkPad P72 to meet most needs for professionals who need all that computing power. The ThinkPad P1 and ThinkPad P72 have been priced at $1949 and $1799 respectively, and will be available later this month.
---