While mobile WiFi routers have existed for a long time, it was Reliance which really made the product popular in India by launching its JioFi line of devices. The company made the JioFi routers very cheap making it accessible to price sensitive Indian consumers. It also provided a ton of free data plans which made the whole package even more attractive. That said, JioFi is not the only mobile 4G WiFi router out there and depending on where you live and the coverage of Jio network in your area, you might be better served with other 4G mobile routers. What I am saying is that since JioFi only supports Jio SIM cards, if its network is not good in your area, there's no point in buying it. So, whether for this reasons or for a reason of your own, if you are not happy with JioFi,  here are the 4 best JioFi alternatives that you can use today:
Best JioFi Alternatives You Can Use
1. Vodafone R217 4G MiFi Device
Vodafone R217 4G MiFi Device is a fairly recent portable router from Vodafone which allows sharing high-speed internet with up to 15 users through standard WiFi operation. Just like JioFi JMR815, which is  Reliance Jio's latest portable router, the Vodafone R217 supports download speeds up to 150 Mbps along with 50 Mbps upload speeds. The Vodafone R217 also comes with an 1800 mAh battery and boasts of a 7-hour long battery life. While the battery capacity is way lower than the 3000 mAh battery on the JioFi JMR815, the battery life promised by both devices are almost similar.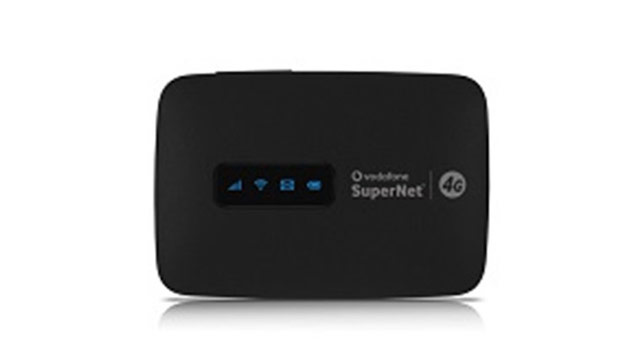 Vodafone R217 also comes with microSD card support up to 32 GB and supports WPS authentication in addition to regular WiFi password-based authentication. Finally, the device is fairly compact and lightweight and weighs only 78 grams which makes this one a really portable device. Do note that, just like JioFi only supports Jio SIM cards, the R217 will only work with Vodafone SIM cards. So, if you live in an area with good Vodafone network, it certainly makes sense to buy this over JioFi devices.
Buy From Vodafone: ₹1,950
2. Airtel 4G Hotspot E5573Cs
Airtel is the second largest telecom operator in India and falls just behind Vodafone which took the first place after acquiring Idea. I am telling you this just to make a point that Airtel has one of the best 4G coverage in India, and if you travel a lot, having an Airtel 4G WiFi device is better than having a JioFi Device. While Reliance will have you believe that it has the largest 4G coverage in India, if you really want stable and high-speed 4G network access, in my experience, Airtel is clearly the better provider out there. And if you want to use Airtel as your internet provider, what better way to do that than buying the E5573Cs which supports Airtel SIM cards (no other network is supported).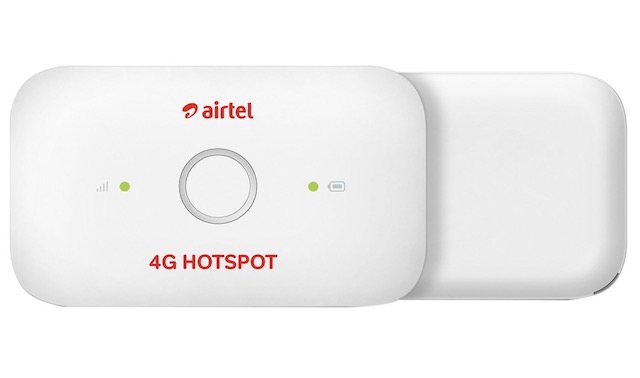 When it comes to the device itself, the Airtel 4G Hotspot E5573Cs is fairly compact and great for getting internet while traveling. Airtel 4G Hotspot E5573Cs can connect to up to 10 devices at a time and comes with an 1800 mAh battery which should last you about 4-6 hours. While these numbers are lower than what JioFi JMR815 offers, consider this, how many times do you need to connect more than 10 devices at a time? What Airtel is offering with the E5573Cs is more than enough for any normal user and since the service offers an overall better and more reliable connection, you should definitely check it out before buying a JioFi device.
Buy From Amazon: ₹1,240
3. D-Link DWR-720
While the above two 4G portable routers from Vodafone and Airtel are good enough, if you don't want to tie yourself up to one carrier, then buying an unlocked device is probably a better option for. The carrier-offered 4G routers, such as the JioFi, are locked. It means that you cannot use any other telecom carrier's SIM card with them. That is a very big problem if you travel a lot, as depending on the place you are visiting, you might have a better connection on a network than the other. That's why buying an unlocked device can be great as you can stick any carrier's SIM card inside them.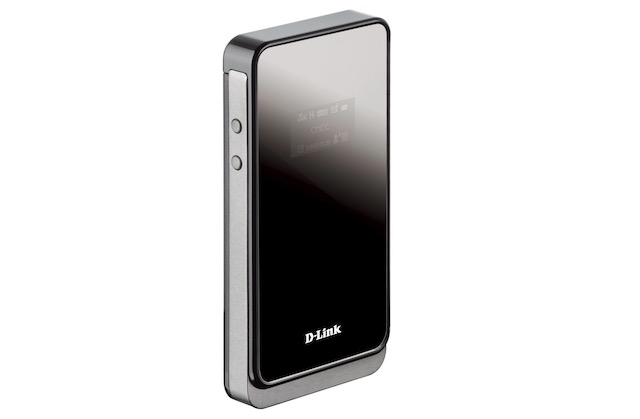 One of the best carrier unlocked devices that you can buy today is the D-Link DWR-720. If you have never heard of the company, D-Link is basically one of the biggest players in the WiFi device market and they make quality products. Their DWR-720 works with all the major Indian telecom's SIM cards and can support download speeds up to 21 Mbps. It also features a built-in firewall and industry-standard WPA/WPA2 security protocols to keep your data safe. Finally, it also brings a 2000 mAh battery which is enough to last for 5-6 hours. This one is a great device if you are looking for an unlocked 4G router.
Buy From Amazon: ₹1,579
4. Huawei E5673s 4G Mobile Wi-Fi Router
Huawei might be famous for its smartphones, but that's not the only thing that the company makes. They also make mobile 4G WiFi devices, and the Huawei E5673s 4G Mobile Wi-Fi Router is one of the best unlocked mobile WiFi routers (supports all the major telecom SIM cards) that you can buy today. Firstly, the router is really compact and can easily fit inside your pockets.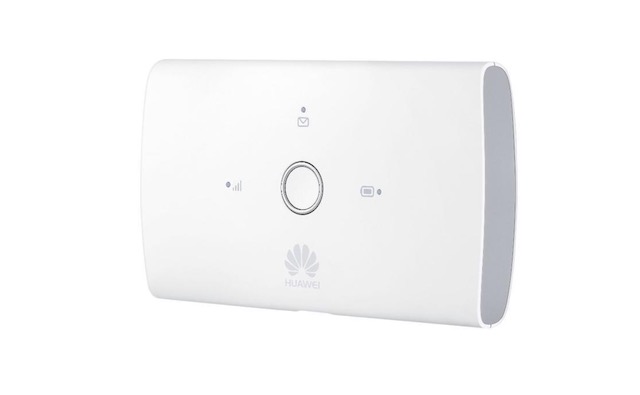 Secondly, it supports download speeds up to 150 Mbps just like the JioFi. It can also support simultaneous connection for 16 devices and has a battery life of around 7-8 hours. Huawei E5673s also have a "Hi Link" app for both Android and iOS platforms which makes it easier for you to control your connection and data, and check important stats. This is a really good 4G Mobile WiFi router and you should definitely give this one a try.
Buy From Amazon: ₹3,599
SEE ALSO: Anker PowerPort Wireless 10 Charging Pad Review: Fast, Portable and Economical
Never Lose Internet Connection With These Portable Routers
India's appetite for internet is ever increasing so I am sure that more and more companies will release their own portable 4G WiFi router in the future. That said, currently, these four are the only ones worth mentioning here. Do check the list out and let us know which is your favorite router by writing in the comments section below.
---
Load More