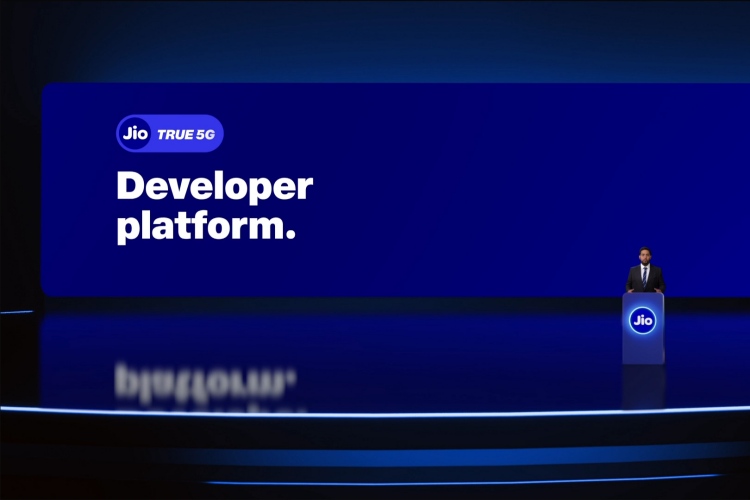 At Reliance's 2023 AGM event, Jio has announced a new 'developer platform' with advanced features. The Jio Developer Platform combines 5G networking, edge computing, and a wide array of Jio apps and services under one hood. Reliance touts this as a major transformation for Indian business. Here are the details.
Jio Developer Platform Offers On-Demand Network Slicing
Thanks to network slicing, Jio's enterprise customers will be able to leverage the developer platform for their 'personal lane' of 5G. Network slicing can be accessed on demand by these enterprise customers for effective resource management. Enterprises can deploy their apps swiftly onto Jio's multi-access Edge-compute locations, whenever needed.
Those who are part of the developer platform will enjoy lower latency, faster autonomous decisions, and real-time edge AI. The Jio True 5G developer platform also offers new partner solutions for enterprises to the public powered by the new Jio Developer platform.
Jio has also announced the Jio True 5G Lab, which will be a new facility located at Reliance Corporate Park, Navi Mumbai. The purpose of this lab is to accelerate the development of industrial 5G applications and shape India's 5G future.
At this lab, Reliance Jio's enterprise customers & industry partners can test and develop multiple new 5G solutions. This lab will be a key factor when it comes to future 5G innovation. Together, they can pro-create new 5G technologies that will benefit the industry.
So, what are your thoughts on the new Jio developer platform? Are you excited about the Jio 5G lab, and the innovations it could bring to India in the future? Let us know your thoughts in the comments.
---