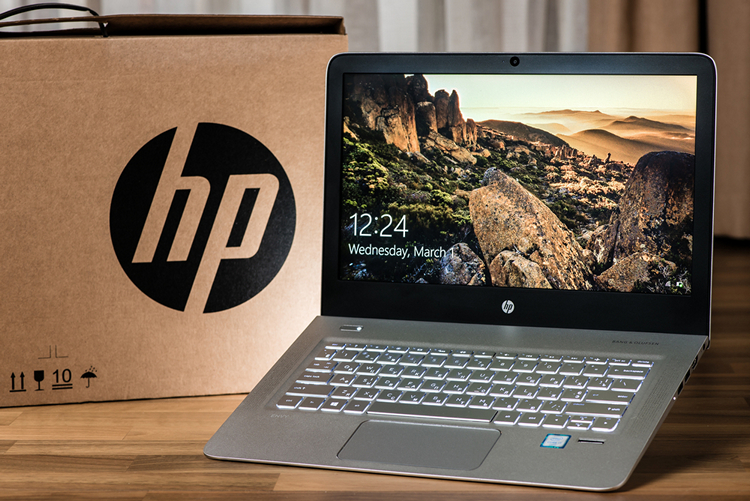 In spite of its spectacular failure with Windows RT and the demise of the Windows Phone, Microsoft has always harbored ambitions of getting its Windows OS on ARM-based devices. Having brushed off its earlier misadventures, the Redmond giant announced partnerships with ASUS, HP and Lenovo at the Computex trade show in Taiwan earlier this year to build ARM-based Windows PCs powered by the Qualcomm Snapdragon 835. While rumors and speculations about these devices have been doing the rounds of the internet for some time now, a leaked screenshot, said to be of HP's website (the link seems to have been taken down), now gives us some further insight into the upcoming laptops.
As can be seen from the screenshot above, HP is expected to launch two different versions of its ARM-based Windows laptop, at least one of which will ship with a 12″ display, 4GB RAM and 128GB UFS storage. There will also reportedly be a more powerful version that will include 8GB of RAM and 256GB of UFS storage. While the former will apparently come with a sticker price of $169.99, the latter will cost $199.99. There's no word as yet on the ETA, but given that the the Holiday season is almost upon us, it wouldn't be too much of a stretch to think that HP will make these devices official fairly soon.
While ARM-based processors have a long way to go to match up to the brute power of the X86 platform, the one area where the RISC platform does have the upper hand is power consumption, thanks largely to the use of fewer transistors as compared to the chips using the CISC architecture, like Intel's X86 processors. Thanks to the improved thermal handling and greater power efficiency of the Snapdragon 835, these Windows PCs could be fanless, making them lighter and quieter than their x86-64 counterparts. Microsoft is calling these new devices "Always Connected PCs" because of the Snapdragon 835's X16 Gigabit LTE modem that uses cutting-edge digital signal processing technology to pack more bits per transmission with 256-QAM, receives data on four antennas through 4×4 MIMO and supports up to 4x Carrier Aggregation, helping the devices achieve Gigabit speeds.
---