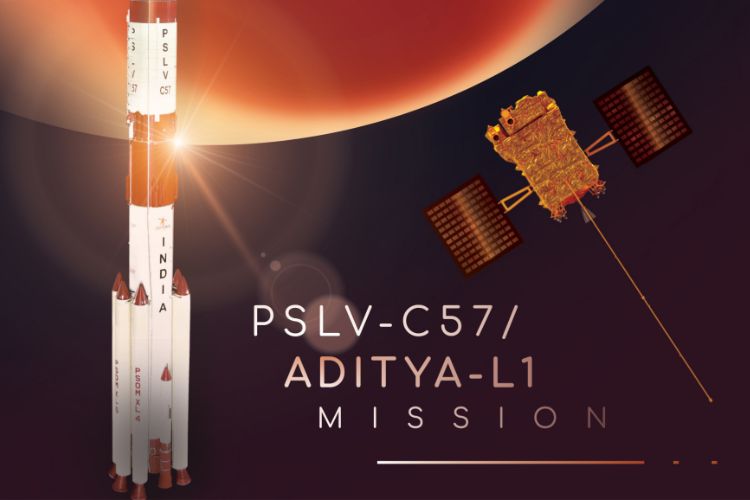 With the historic success of the recent Chandrayaan-3 lunar mission, it is fair to say that Indian citizens are "over the moon" in excitement. To fuel this victorious feeling further, the Indian Space Research Organization (ISRO) is ready to launch the nation's maiden solar mission, the Aditya-L1, tomorrow. So if have are looking forward to witnessing the launch, search no further. In this article, we have outlined how and where you can watch the special live stream of the Aditya-L1 solar mission launch tomorrow.
Aditya-L1: Where and How to Watch the Launch
As shared by ISRO on its official X (formerly Twitter) handle, the Aditya-L1 solar mission will liftoff on September 2, 2023, at 11:50 AM IST aboard the PSLV-C57 rocket from the Satish Dhawan Space Center SHAR (SDSC-SHAR), Sriharikota. You can become a part of this historic moment too as it unfolds! ISRO will stream the launch live via its official website, YouTube channel, and Facebook page from 11:20 AM IST onwards. You can also tune in to the DD National TV channel to witness this significant moment.
Aditya-L1 Solar Mission Launch Countdown
To help you keep a live track of the Aditya-L1 launch stream, we have added a countdown timer for your convenience. So, bookmark this page and check back to witness this historic moment unfold in real time. Aditya-L1 Solar Mission Countdown
Aditya-L1 Solar Mission: A Brief Overview
ISRO's debut solar mission will cover a distance of about 1.5 million kilometers from the Earth, spanning over four months, to place itself in a halo orbit around the Sun-Earth Lagrangian point 1 (L1). This is one of the most crucial Space expeditions that ISRO will embark on as it will allow the space research organization to understand the "effects of solar activities on space weather in real-time."
In order to do that, the Aditya-L1 will carry seven key payloads onboard that will allow it to study the outermost layer of the Sun (the Corona), apart from its upper atmospheric layers and the Chromosphere. ISRO also intends to carry in-situ study of the particle dynamics of the Sun.
And not only that. India's first solar mission is also unique since this will be the first time a satellite will spatially revolve around the solar disk in the near UV band of the Sun. This unique positioning of the Aditya-L1 mission will allow ISRO to study the CME dynamics close to the solar disk (~ from 1.05 solar radius) and facilitate early detection of solar storms.
With that said, do not forget to tune in tomorrow to witness this historic event. I am sure that just like us, you are also excited for ISRO's debut solar mission. So, go ahead and share your thoughts in the comment section below.
Featured image courtesy: ISRO
---