Android Oreo brings a lot of new features which make your Android device even more secure and easy to use. Of all the features that come with the new update, there is one which is my absolute favourite. That feature is called Autofill and I have been waiting for this one since ages. Whether you are using password saving feature inside Chrome or using a password manager like LastPass, it's no secret that how easy they make it, to log into your accounts on different devices. Once you have saved all your passwords, all you need to do is to remember a master password and you are done. However, this feature was missing on the Android apps, that is, until now. With the new Autofill feature in Oreo, you can now log in to your apps with your saved passwords in Google or any other password manager that you are using. This is the best feature of Android Oreo for me, and today I am going to show you how to use it on your device.
Note: I tried the Autofill feature on my Nexus 5X and Google Pixel running Android Oreo 8.0.0.
Using The Autofill Feature in Android Oreo
Since the launch of Android Oreo, most of the major password managers like LastPass, 1Password, and Dashlane have rolled out updates to support this feature. Even if you don't use any password manager (which I highly recommend that you do), you can still use it directly using Autofill with Google. Autofill with Google uses the passwords that are saved by Google Smart Lock via its Chrome browser. So, let us take a look at both the methods one by one.
Using Autofill With Google
As I mentioned earlier, Google uses your passwords that you have saved while using the Chrome browser to let you use its auto fill feature. Needless to say, you need to be logged in with the same Google account on your device which you are using the Chrome browser on your desktop. So now, let's just get into the methodology.
1. First of all, make sure that your device is running on Android Oreo. Now open Settings, and go to System->Language & input and tap on "Advanced".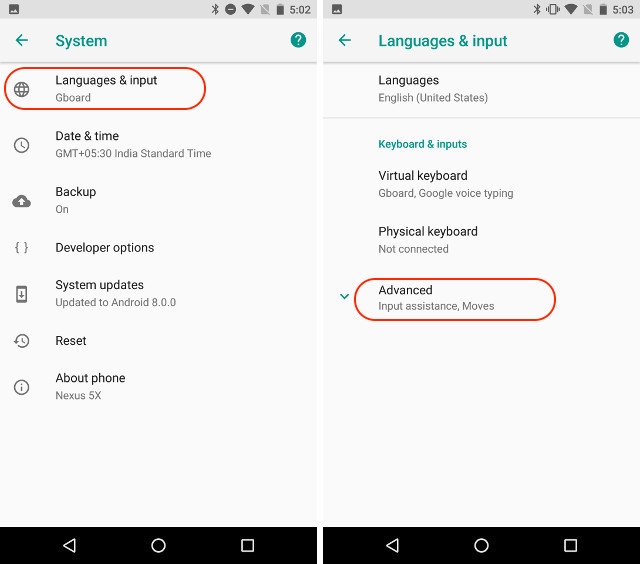 2. Here scroll down to find "Autofill service" and tap on it. Now, enable "Autofill with Google".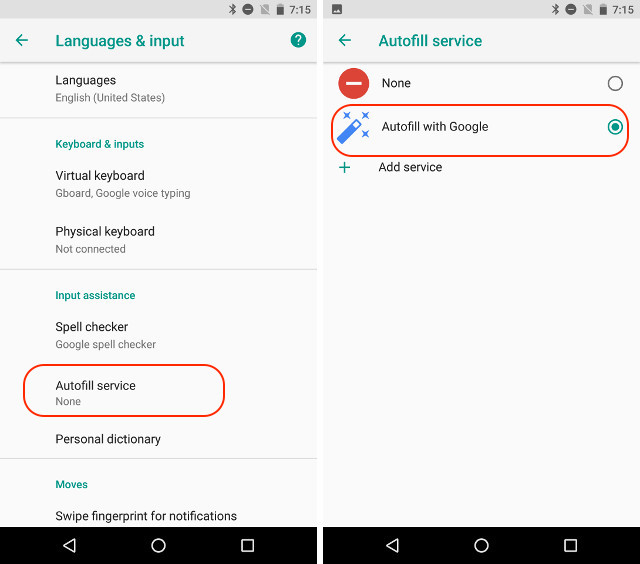 3. Now, let us take an example to learn how to use this feature. Suppose you have just installed Twitter and you already have its login information saved with Google. Launch the app and tap on login.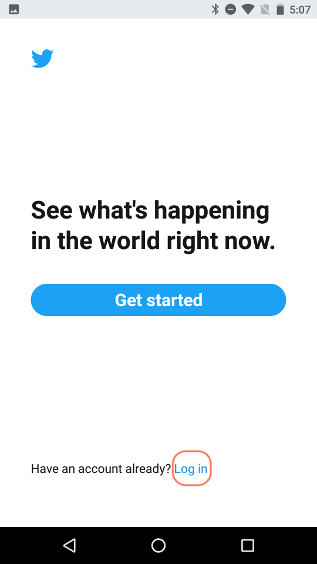 4. Here, you will see a pop-up card telling you that Google can fill your login information, tap on it. The next screen will show you some information about this feature, ignore it and just hit continue.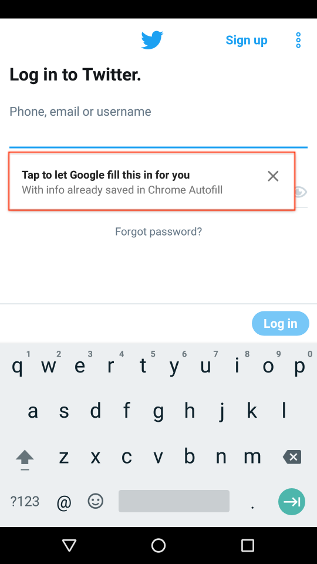 5. Now, depending upon how many different Twitter accounts you are using, Google will provide you with options for all of them. Just tap on the one you want to use and all your information will be filled in.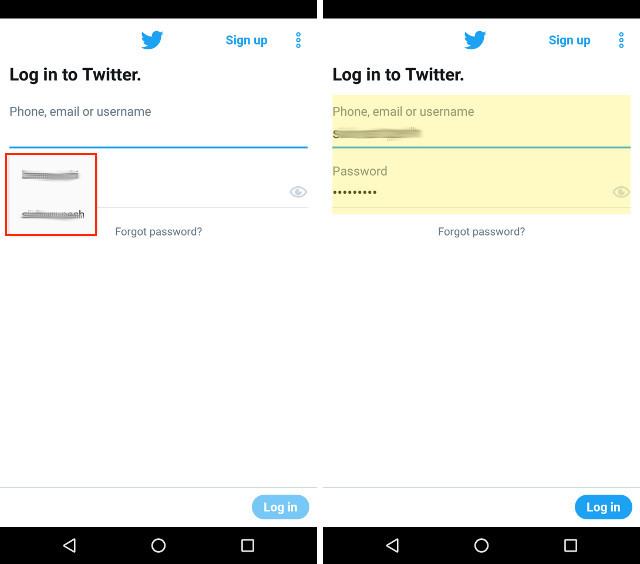 Using Autofill With Password Manager
Using Android Oreo's Autofill feature with third party password managers is very similar to using it with Google. Before we start make sure that you have a password manager installed on your device. If you have not use any such services till now, I highly recommend that you do. We have already created a list of the best password managers you can get in 2017. You can read all about them here. Now, let's get started.
Note: For this tutorial, we are using LastPass, but you can use any other password manager which has been updated to support this feature. As mentioned earlier, both 1Password and Dashlane now support this feature alongside LastPass. Also, you will need to set up LastPass or the password manager you are using to use Autofill in Android Oreo. 
1. Assuming you have your password manager installed on your device, go to the "Autofill services" settings as we did previously. However, instead of selecting "Autofill with Google"  select LastPass or the password manager you are using.
2. Like before, we will use Twitter as an example, so just launch the Twitter app and tap on login. Here, you will see that you can use your password manager to log in to your account. Tap on the pop-card.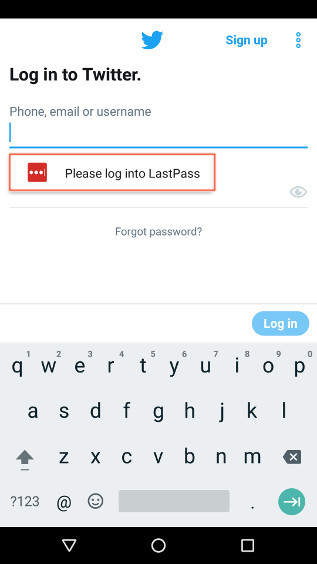 3. Depending upon, whether you have enabled unlocking your password manager with your fingerprint or not, it will either ask you to enter your master password or a fingerprint authentication. After authentication, it will show you your Twitter login saved in your password manager. Tap on it, to auto-fill the login information.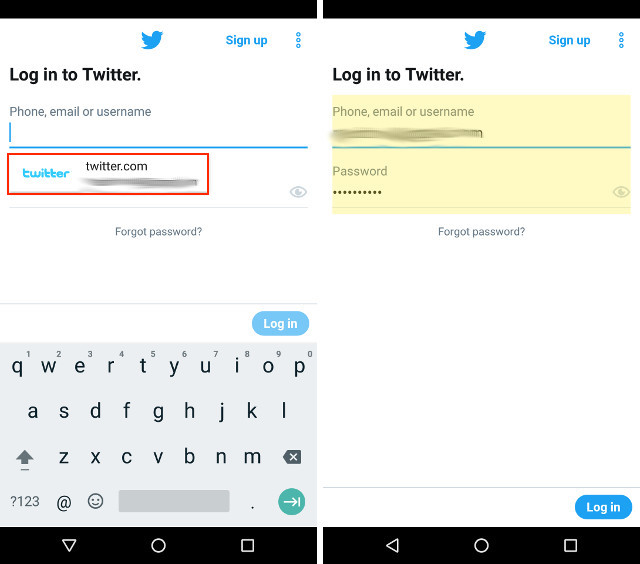 As you can see, the process is almost identical to that used in Autofill with Google section. We are just changing the service which we are using as our password manager and nothing else.
SEE ALSO: 12 Cool Android 8.0 Oreo Tricks You Should Know
Autofill Information in Apps on Android Oreo Devices
I love using password managers. They allow me to keep strong and unique passwords for all my accounts without having to remember them. But, they always remained a cause of pain whenever I had to use the login information on my Android apps, but, not anymore. Now, with the Autofill integration with Android Oreo, automatic login has become as easy on mobile devices as it was on the desktop. That's why it is my top feature of Android Oreo. What are your favourite features of Android O? Let us know, in the comment section below. Also, do share with us, whether you are excited about the Autofill feature or not.