PDF is one of the most used formats at the corporate level, simply because it preserves the original formatting. While being good at preserving the original format, PDFs can be quite hard to edit. Once created, PDF files are not made for being edited and should be just used for reviewing.
However, this doesn't mean you will never have the need of editing a PDF. There could be a typo or the person who sent you the PDF forgot to add something important. Well, if you don't have the original file, then your last option is to find a way to edit a PDF file.
Fortunately, there are many free and paid tools available that will let you edit a PDF file. But the edits they can offer can never compete against other editable formats, such as Microsoft Word. Some will just let you hide content and paint words over it, others will let you edit actual text, add images and many other simple tweaks you may require.
We are going to list down some handy free and paid tools to edit PDF files. All are created to fulfill different needs, so you should be able to find the tool that fits your needs perfectly.
Here is how to edit PDF Files
Who can provide a better editor than the creator of PDF format itself, Adobe. Adobe offers Adobe Acrobat DC that will let you create, edit and sign a PDF. It is a paid tool with a 30 day free trial to checkout how it works. It might not provide freedom of editing like Microsoft word, but still it is very close and currently the best you can get.
You can easily edit any text in a document and even edit the images, for example crop, resize or annotate. The edits made to the text will also automatically line up paragraphs. You can also create bullet lists and change formatting. If that's not enough, it also lets you scan your document to check for typos and even find and replace things.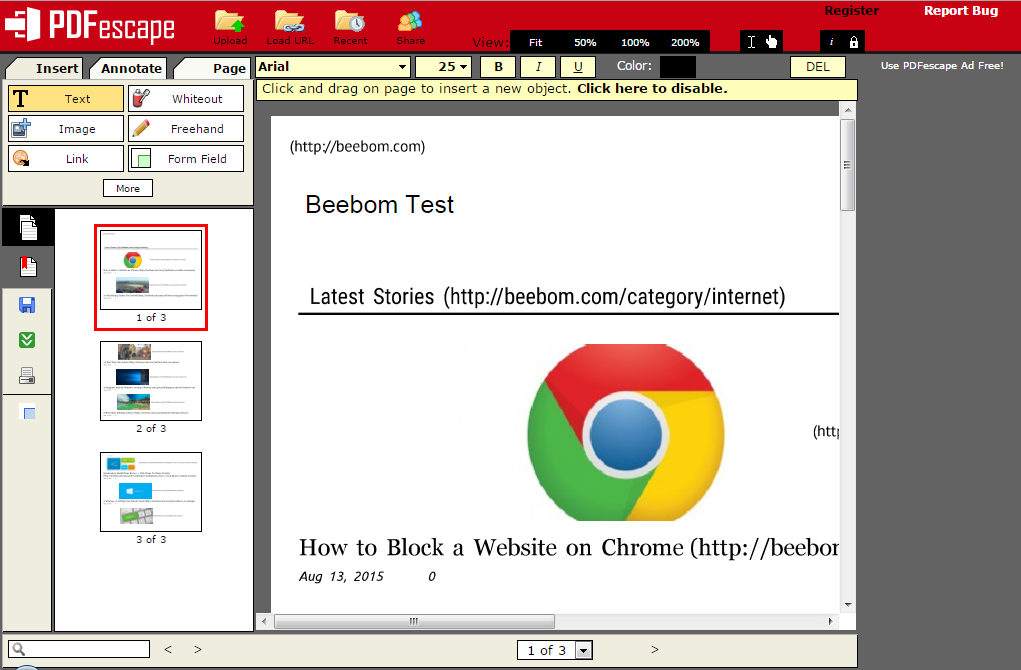 PDF escape is an easy to use free online PDF editing tool that offers all the basic editing features. The tool will not actually edit the meta data of the PDF file, instead, it will let you whiteout any data you don't want to show (delete) and make basic edits right no the PDF file. You can upload a PDF to add text, images, links or even draw on the PDF file.
You can also make changes to pages, for example, change size, crop, rotate and move the page. It should be noted that while editing you are just drawing on the PDF, but the edits seem real.
Dochub is another great free online tool that offers an easy to use interface. Like other online tools, it will also not change the meta data, instead, draw on the PDF file to make all the edits. Apart from standard editing tools, like Text, Draw, highlight and whiteout, it also offers some unique features.
You can comment any where on the PDF, easily undo anything, sign a document or request for a signature. However, to use this tool you will have to sign in first, either create a new account or sign in with your Google account.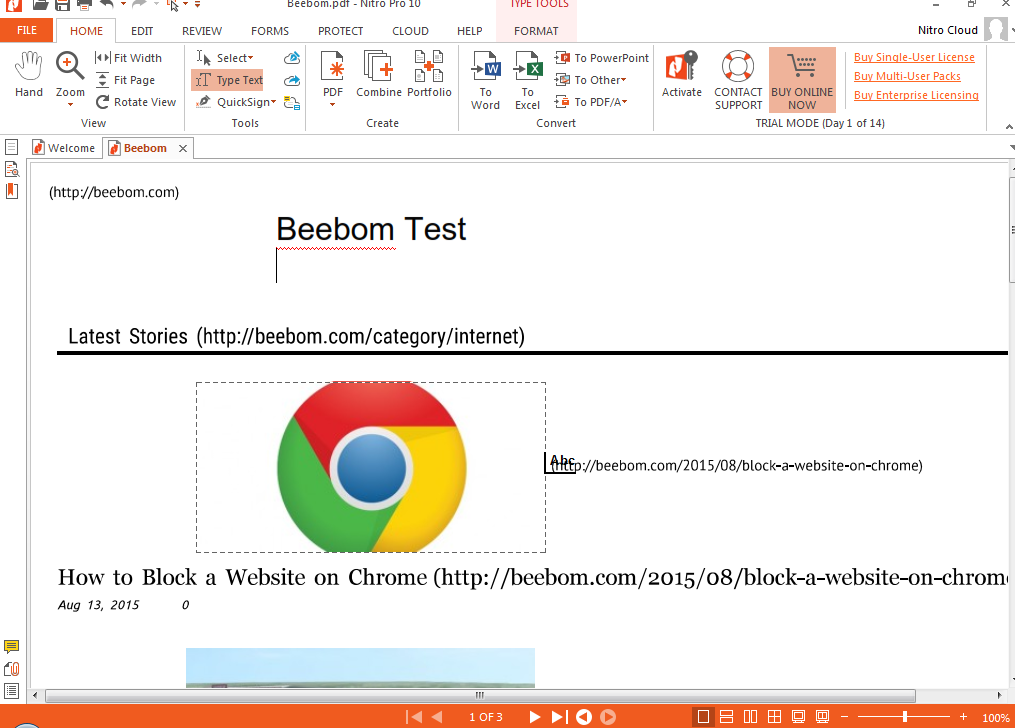 Nitro Pro is the second best paid tools option after Adobe Acrobat DC. It offers similar features to Adobe Acrobat and will let you edit the meta data of a PDF. The interface is similar to Microsoft Word, but the editing features are designed for PDF. You change layout, edited text, Sign PDF, move text and images, merge PDF, crop images, split the PDF and many other editing.
It is available for almost half the price of Adobe Acrobat DC and the free trial lasts for 14 days.
PDF Edit is a free to use PDF editing desktop tool that offers all the common editing tools required by many people for basic editing. You can easily delete content of a PDF, add and modify images and add text with customizable options. You can also search right inside the PDF to look for a specific word.
Infix PDF Editor can be a great cheap alternative to Adobe Acrobat DC. It is approximately ten times cheaper than Acrobat DC, just for a price of $30. The feature it provides are quite comparable to Adobe Acrobat DC, but of course, not as good. The interface is simple and you can easily interact with PDF content and delete, edit, add signature and modify content as you please.
It also offers some advanced features like OCR (optical character recognition) technology to edit scanned files and scan to check typos, etc.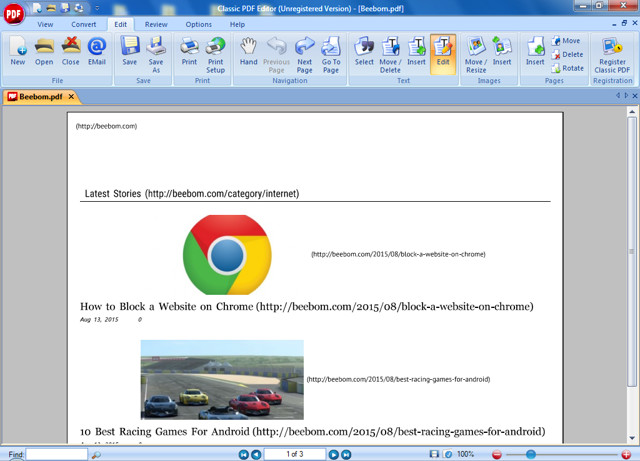 Classic PDF Editor is another cheap tool for editing PDF files. It is very light and simple to use PDF editing tool with an interface similar to Microsoft word 2007. Although, it doesn't offer many advanced editing features, but its price and quick editing makes up for it. You can easily interact with pages and content to edit text and images, change pages size and move them and insert new images. You can also convert PDF files right from the main interface.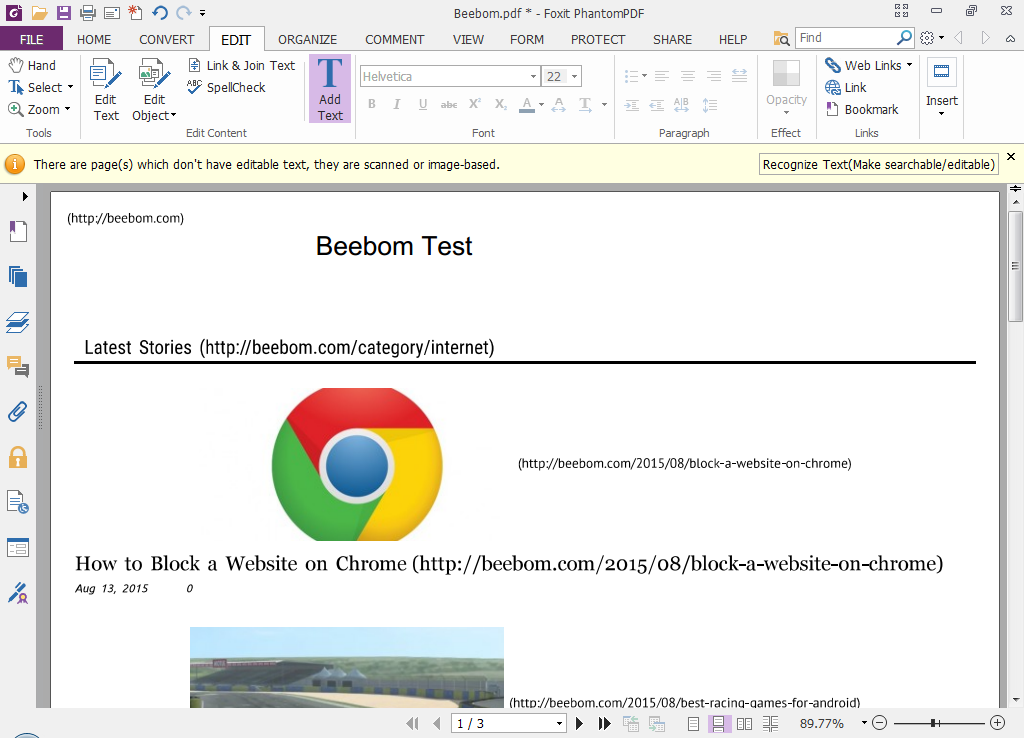 Foxit PhantomPDF is a great option if you are a user of Microsoft office. It offers amazing features comparable to Adobe Acrobat with an interface similar to Microsoft office. It makes editing very simple, you can edit files just like you edit an office document. You can convert PDF files, Sign them, Use OCR, modify any text and image, change view and pages layout, add watermark, add protection and add links.
If you are interested in buying Adobe Acrobat DC, then we will recommend checking out Foxit PhantomPDF as well, it might change you mind.
SEE ALSO: 5 Best Free Online PDF To Word Converters
The above list contains both free and paid tools with different pros and cons. Most paid tools offer separate subscription for businesses, if you are interested, do check it out. If you know any other reliable tools, let us know in the comments below.