Twitch is currently the leading service in online streaming services, especially for gameplay videos. The Amazon-owned service boasts of over 2.2 million unique monthly streamers and an excess of 292 billion minutes of content watched. While many people use the service to stream their gameplays off of their PC and consoles, did you know that you can stream on Twitch from your smartphone as well? Oh, and that too for free. Intrigued? Well then, read on, as we show you how to stream on Twitch using Android or iOS:
Note: While the following methods make use of a third-party app, it goes without saying that you will be requiring a Twitch account. In case you don't already have one, you can sign-up for Twitch here.
Broadcasting Apps to Stream on Twitch from Your Smartphone
One of the most essential parts of any streamer's toolkit is the broadcasting software. While there are plenty of broadcasting software out there for your smartphones that are capable of streaming on Twitch, we will be using StreamLabs for this tutorial, since it offers a simple and easy to use interface, along with a higher overall stability. Furthermore, it is available for free as well, on both Android as well as iOS.
How to Stream Android/iOS Games on Twitch
1. Download StreamLabs app (free) to your Android or iOS device.
2. Open up StreamLabs and log in with your Twitch account.
3. Now, in the main screen window, tap on the "Stream" icon.
4. The app will show you a prompt for capturing your screen. Simply tap on "Start now".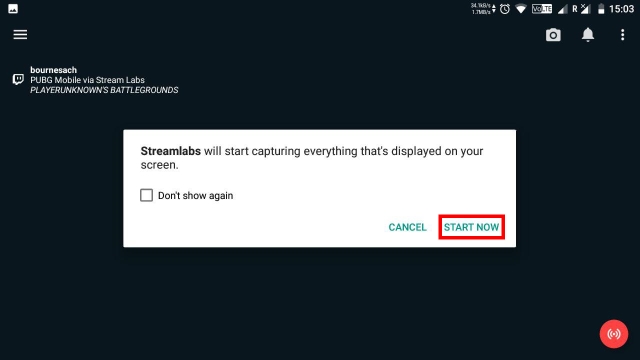 5. Now, tap on the 3-dot menu button, and select "Edit stream info".
6. Give your stream a name of your choice. When you're done, simply tap on "Ok".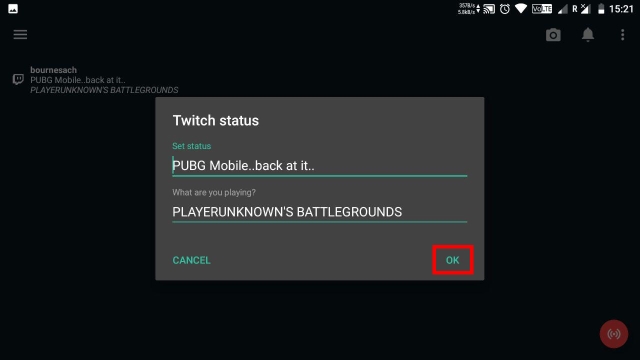 7. Now, tap on the "Live" icon in the bottom-right of the screen. And that's it, all the content on your screen will start streaming on Twitch.
8. All that is left now is to start up the game of your choice. It will automatically be streamed on Twitch live for all your viewers to watch.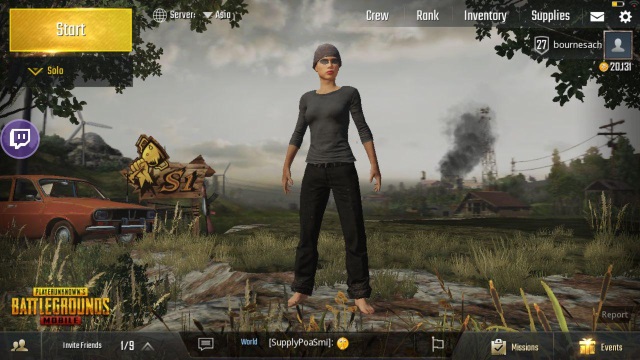 Other Broadcasting Apps You Can Use
Apart from StreamLabs, there are a couple of other apps as well you might wanna check out. For Android users, Bitstream (free) is an app that has been recommended a lot, thanks to its minimalistic interface with plenty of features. For iOS users, Live:Air Solo (free) is an app that you can use to stream. While the service supports a lot of streaming websites, Twitch happens to be the most prominent amongst them.
SEE ALSO: How to Add Bots to Your Discord Server
Start Streaming on Twitch from Android or iOS
Using the aforementioned guide, you should easily be able to stream your games to Twitch from your Android or iOS smartphone. While we personally recommend using StreamLabs, the other alternative software or apps should also do the job for you. Just make sure to use settings that your mobile can actually handle, as in, don't expect a mid-range device to stream at full HD capabilities. Other than that, using the above method should aid you in streaming your mobile gameplay easily on Twitch. So, did the above method work for you? Share with us your Twitch experiences in the comments down below.