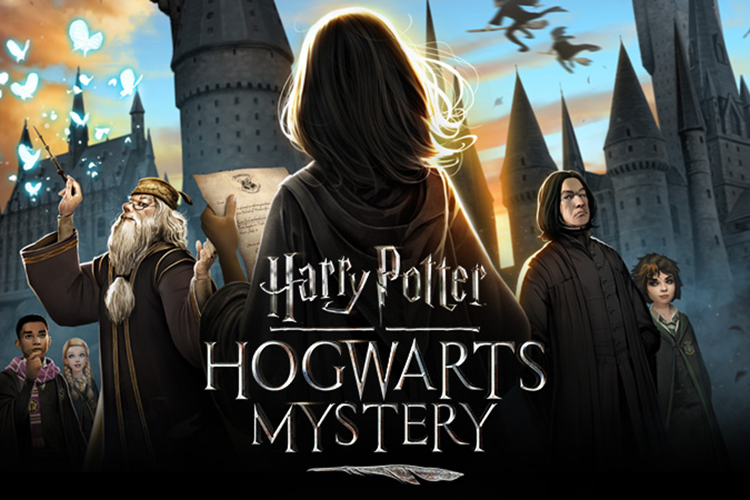 Portkey Studios, a new development studio under the WB publishing label, is all set to take you on a mystical journey later this year. Don't worry about finding platform 9¾ as the Hogwarts Express leaves right from your Android or iOS smartphone and you can get your ticket from "Harry Potter: Hogwarts Mystery", the first glimpse of which is now available.
The developer studio has shared a sneak peek video of the upcoming mobile game, and how it offers a captivating experience based on Universal Studios "Wizarding World". The promo video shares a fair amount of details about the sorcerous game. First off, you get can begin by creating a custom character, interact with other characters to build relationships, and even choose your own Hogwarts House to personalize your experience.
Players are free to follow the Harry Potter in their hearts, free to explore the mystery of the Hogwarts Castle, discover their favorite location based on the description of the Harry Potter novels. Several revered faculties from the magicians' alma mater have also been included in the game, including Professor Dumbledore, Professor McGonagall, Professor Snape. You can also find Hagrid!
However, in order to save itself from the trouble of making characters sound like their familiar homolog from the movies, Portkey Studios has chosen to skip voices and fill the atmosphere with background scores and sound effects. The games, despite being available on mobile platforms, appears to be an elaborate version of the wizardly saga. Players progress as they attend classes and practice skills in friendly battles. As they progress, Harry Potter fans will be able to use these skills in challenges to unravel mysteries of Hogwarts.
Our time at A Celebration of Harry Potter has come to a close! Thanks to all of those who have followed us on this journey, stopped by our booth, and explored the game. #HogwartsMystery #HPCelebration

Don't forget to register: https://t.co/v6275Ik1Ti pic.twitter.com/lYPu7HHRl5

— Harry Potter: Hogwarts Mystery (@HogwartsMystery) January 28, 2018
The studio has no plans to bring it to other platforms so far but, we'd love to play it on more powerful and graphics-rich consoles. It isn't too wild to imagine an immersive experience in the game via VR but Portkey has not shared any plans to do so in near future. Given the amount of detailing in the game, we might not see a free version but it would be worth for Potterheads.
---