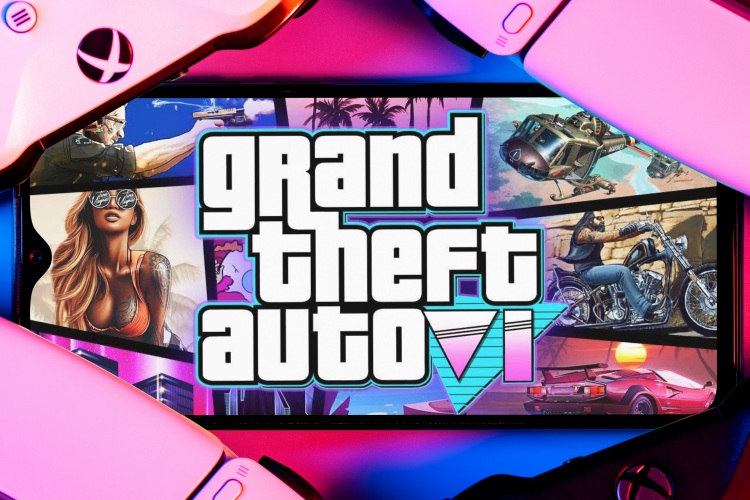 GTA 6 is the most hyped upcoming game, but when is the release date? Well, a new leak reveals crucial details surrounding the impending announcement of Rockstar's next breakthrough open-world title, Grand Theft Auto 6. Here's everything we know right now!
Take Two CEO (Possibly) Hints at GTA 6 Release Date
Obviously, GTA 6 has been in development for a long time. We have even seen gameplay videos as part of a massive leak into confidential Rockstar Games internal data. But, we haven't heard much in terms of official words from Rockstar, except for the recent earnings call of their parent organization Take Two Interactive, which did reveal a potential 2024/25 release for GTA 6.
Now, a new leak reveals that Grand Theft Auto 6 could finally be announced next month, in October 2023. This seems like the perfect time because the 10-year anniversary of GTA V is coming up soon. Moreover, the leak suggests that GTA 6 could launch in October 2024.
The source of the leak is X user GTA6posts. The user has regularly shared leaked videos, images, and more content related to Rockstar's upcoming AAA game, Grand Theft Auto VI. A leaked voice note from Take Two CEO Strauss Zelnick is what the leak included, but it has since been taken down due to a copyright strike, and we can no longer hear it.
Still, this leak is quite promising. Our earlier coverage of GTA 6's release date also pointed towards these dates. It seems like the leaks and rumors surrounding Grand Theft Auto VI seem to suggest similar things. GTA 6's announcement could be happening next month after all!
But, the game developers at Rockstar Games have not said anything official yet. So, it is important to take GTA 6 leaks with a grain of salt. Even if this leak points us in the same direction as other reports, it could definitely be fake. By using just a few voice samples, AI can easily generate entirely fabricated words from basically anyone, even politicians. Therefore, it's possible that it was actually Artificial Intelligence that generated the 'voice note leak' attributed to Take Two Interactive's CEO. But, could the copyright notice mean it's real?
It is important to note that the release or announcement date of Grand Theft Auto 6 directly hinges on the development cycle. The release of GTA 6 next year is dependent upon Rockstar meeting development timelines and preventing any unforeseen delays.
If Rockstar announces GTA 6 next month, with a touted release date set in 2024, roadblocks in the game development process could still emerge. As a result, the game development process might face significant delays. So, manage your expectations well. Gamers still have to wait a considerable amount of time before they get to play GTA 6.
What are your thoughts on this GTA 6 release date leak? Do you think it is legit? Let us know in the comments below.
---