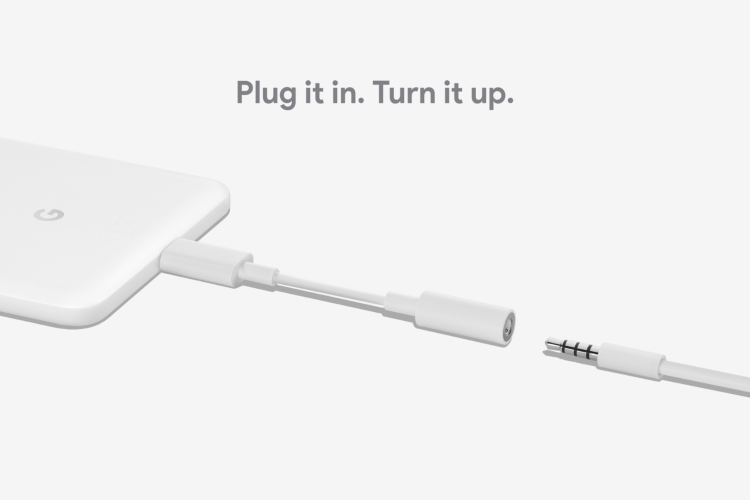 The Pixel 2 made a lot of controversy regarding its connectivity, when Google, after famously mocking Apple for removing the headphone jack, did the same with the Google Pixel 2 and the Pixel 2 XL. It did, however, provide its users with a USB Type-C headphone adapter in the box itself. Now, just before the launch of the Google Pixel 3, it seems like the company has updated the headphone adapter.
As first spotted by Android Police, Google has replaced the $9 headphone jack adapter that has been for sale in the Google Store for the past several months with a new adapter which makes a couple of improvements, such as offering lower latency and better battery life.
According to Google, "Adapter now provides 38% more playback time and has a 53% improvement on plug-in latency than previously available Pixel 2 headphone adapter."
While the design of the adapter has been kept pretty much the same, it is a bit lighter, shaving off 0.4 grams. Also, the new adapter is smaller at 0.7mm thinner, 0.6mm narrower, and 2.8mm shorter. That being said, the new changes come at a price as well, with the updated adapter priced at $12.
The updated USB-C Headphone adapter is available for purchase on the Google Store and works with Pixel 2 devices as well as anything on "Android P or higher."
---