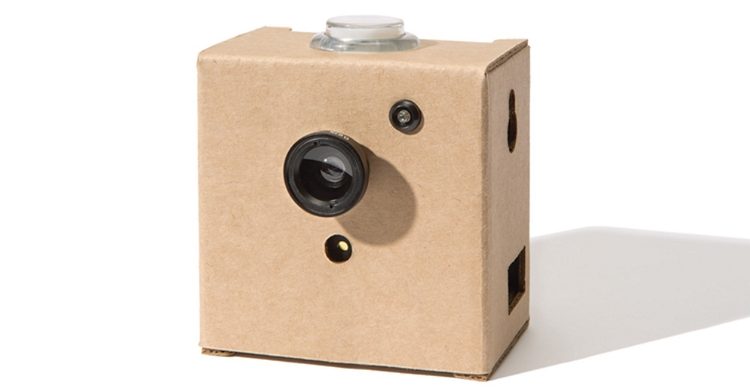 You've probably heard about DIY Kits, but not everyone knows about Google's AIY kits known abbreviated as "Artificial Intelligence Yourself". The company kicked off AIY projects earlier in 2017 to help developers experiment with and learn about artificial intelligence. Google's first AIY kit was called the AIY Voice Kit, and it was a major success to say the least. Several people managed to build some amazing projects by harnessing the capabilities that Google's AI-aided kits had to offer. The company intends to keep the momentum going with the new AIY Vision Kit.
With Google's AIY Vision Kit, makers can add image recognition and computer vision features to their Raspberry Pi-based projects. The AIY Vision Kit will be powered by the Raspberry Pi Zero W, that you'll have to add yourself.
Additionally, you'll also need a Raspberry Pi Camera, an SD card and power supply to build a smart camera all by yourself.
The main component of this kit is the VisionBonnet board for the Raspberry Pi which features the Intel Movidius MA2450 low-power vision processing unit, fully capable of running neural network models on-device.
Google also provides software that includes three TensorFlow-based neural network models for different vision applications. Additionally, a Python API has also been provided in order to manipulate the RGB arcade button, piezo element sounds and microcontroller to manage 4 GPIO pins. From simple tasks like checking when your car left the driveway to identifying all kinds of plant and animal species, the possibilities are huge with the Vision Kit and it all boils down to creativity.
It's scheduled to hit the stores by the end of this month, but you can pre-order one right now for just $44.99. You can't simply start using the kit right off the bat however, as you'll have to purchase the Raspberry Pi Zero W, Raspberry Pi camera and micro SD card separately. Well, if you're interested in such AIY projects, will you be pre-ordering one of these kits this holiday season? Do let us know, in the comments section down below.
---