In mid August, TheNextWeb reported that Facebook is testing stickers in comments and now that feature is made available to all the users. I got to know about it just a few minutes ago, when I was trying to congratulate my friend who uploaded the picture of his newly bought iPhone 6 plus on Facebook.
Stickers have been hugely popular in Facebook messenger chats and people are now using more of these stickers than emoticons or smileys.
Here's a screenshot of the comment that I made on friend's Facebook post.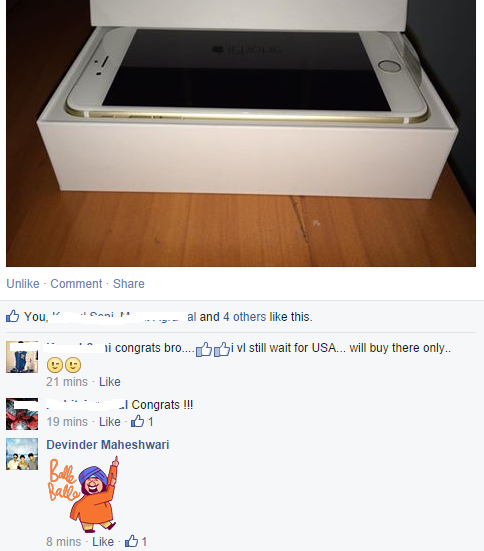 I hope this feature will make the comments even more fun and interactive. Let me know what do you think about this new feature?
Recommended: How To Hide Your Facebook Friends List