With the launch of the iPhone 14 Pro and iPhone 14 Pro Max, Apple finally brought an always on display to the millions of iPhone users around the world. Apple's implementation, however, is different from what you would have seen on Android phones over the last many years. Instead of turning off the screen and simply displaying the time and notifications, Apple has taken things a step further and instead simply dims the screen and lowers the refresh rate to 1Hz. So whether you like the iPhone 14 Pro AOD and want to enable it, or whether you dislike it and want to turn it off, here's how to enable or disable the Always on Display in iPhone 14 Pro (and Pro Max).
Enable/Disable iPhone 14 AOD Feature
Personally, I don't much like the always on display implemented the way Apple has done it. It feels more distracting, and it must be a battery hog for sure. While we'll discuss how to enable the always on display first, if you're like me and just want to turn it off, you can use the table of contents below to skip ahead to that section.
Turn on iPhone 14 Always on Display
The Always on Display is enabled by default on the iPhone 14 Pro. However, if it isn't turned on for you, or you accidentally toggled it off, here's how to enable AOD in iPhone.
Go to Settings -> Display and Brightness.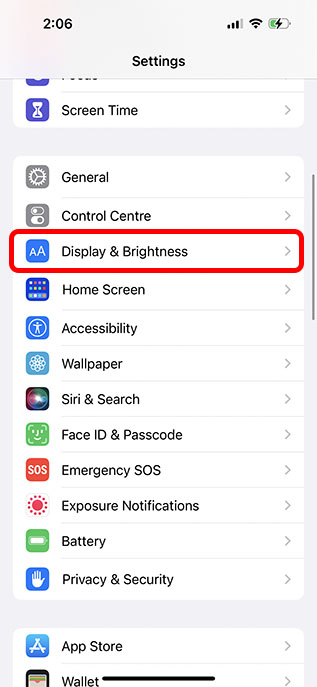 Here, make sure the toggle next to 'Always On' is enabled.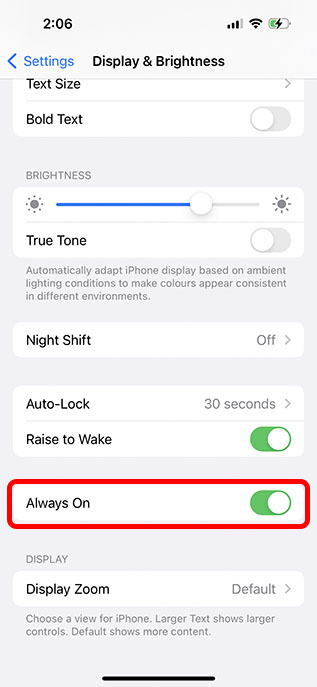 Now, whenever you lock your iPhone screen, it won't go completely blank. Instead, it will lower the brightness, and reduce the refresh rate to 1Hz to save battery life.
Turn off AOD on iPhone 14
If you're like me, and you want to disable the AOD feature on your iPhone, here's how to do that:
Go to Settings -> Display and Brightness.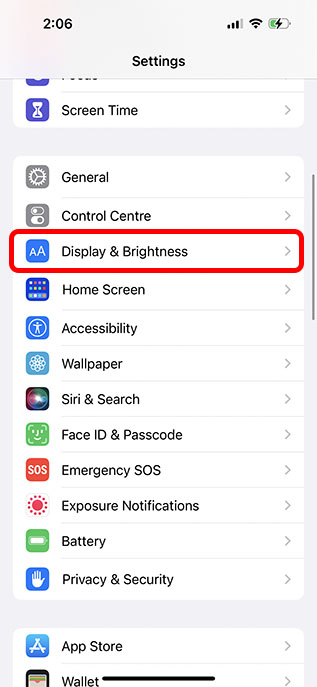 Here, enable the toggle next to 'Always On'.
Now, your iPhone 14 will not switch to the always on display mode when you lock the screen and put your iPhone to sleep. This is great in case you find the new AOD feature distracting and more trouble than its worth.
Best Wallpapers to Use with Always On Display
Since this is Apple we're talking about, the transition from the screen turned on to the always on display is really smooth and has a couple of neat animations. Plus, there are some wallpapers that work really well with the always on display. So, here are some of the best wallpapers that you can use with the iPhone 14 Pro's AOD:
Pride Wallpaper
The Pride wallpaper is by far the best wallpaper you can use with AOD. Not only does it look absolutely gorgeous, it changes when the AOD is turned on, and the animation looks really cool. Plus, when you unlock your iPhone, it smoothly flows up with the lock screen.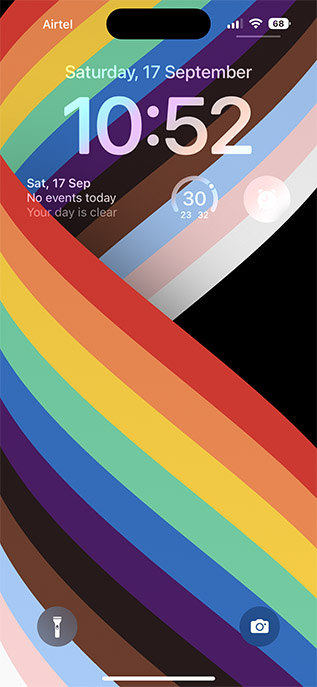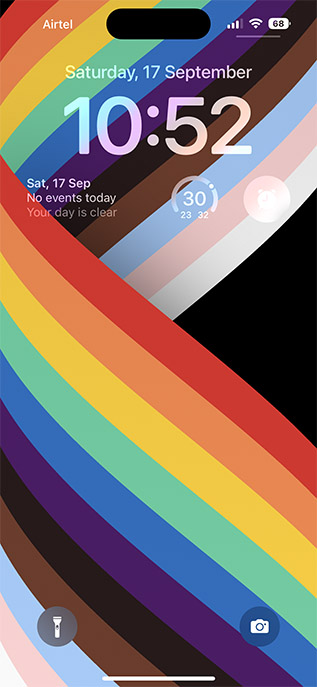 Astronomy
The Astronomy wallpapers also work really well with the always on display. There are subtle animations of the earth (or the moon) when the display transitions between its two phases, and the clock moves from the background to the foreground as well.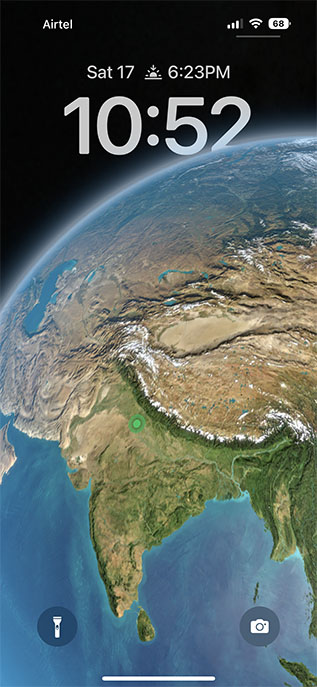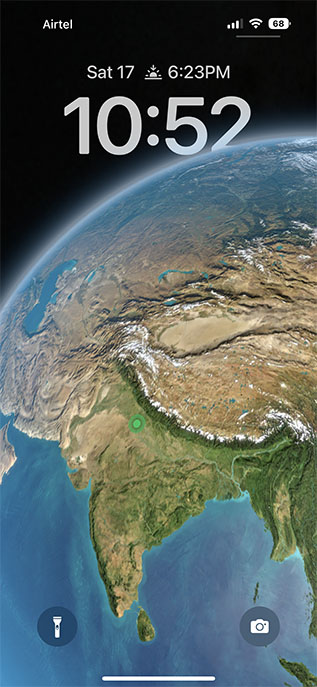 Frequently Asked Questions
Q. Does the Always On Display Turn off Automatically?
The iPhone AOD turns off automatically in two conditions. When you put your iPhone in your pocket, it turns off the always on screen. Plus, if you're wearing an Apple Watch and you walk away from your iPhone, it will turn off the always on display as well. This is great to ensure that your wallpaper and widgets are not visible to anyone on accident when you're away from your iPhone.
Q. Can I customise the iPhone Always on Display?
As of right now, iOS 16 does not offer any customisation for the always on display. You can either enable or disable it, and that's all. Hopefully, Apple will allow users to customise their AOD with future updates, but it is Apple, so this might just be a pipe dream.
Q. Does AOD impact battery life?
In our limited testing so far, we can't conclusively say if the always on display impacts the battery life of the iPhone 14 Pro. However, there will probably be a fairly evident impact on battery life with AOD because the Apple Watch always on display also affects its battery life by quite a bit.
Easily Control AOD on iPhone
Well that's how you can easily enable or disable the always on display in iPhone 14 Pro and iPhone 14 Pro Max. Whether you want to always be aware of the time, notifications, and widgets on your iPhone, or you want to squeeze out that extra little bit of battery life, it's good to know that Apple at least gave users the option to choose whether they want AOD on their iPhones or not. So, what do you think about the always on screen in the iPhone 14 Pro series? Let us know in the comments.