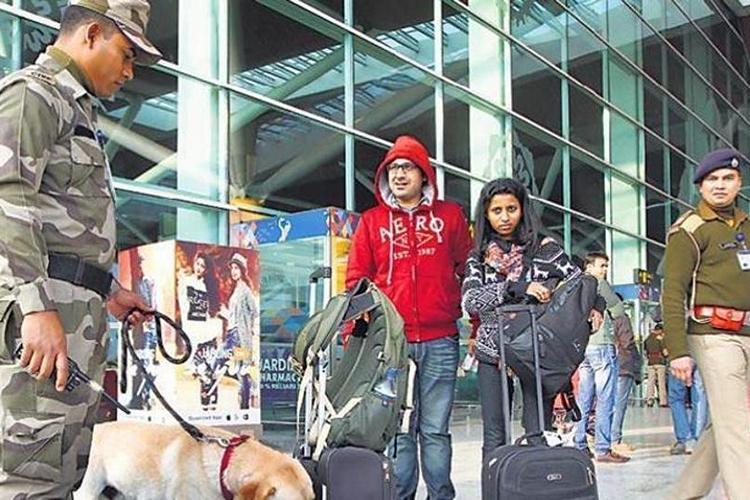 The glaring lack of security and privacy in apps from government agencies notwithstanding, there are more of them springing up, seemingly, with every passing day.
While mAadhaar, BHIM, and a whole host of other applications are still struggling to provide either customer satisfaction or protect citizens from cyber-security threats, it's now the turn of the Central Industrial Security Force (CISF) to announce its own mobile application that it says will help travelers register complaints to recover items they lost or misplaced at airports across India.
There's no exact ETA for the app to launch, but the agency says that it will be ready within the next month or two. Once launched, the service will be part of the UMANG (Unified Mobile Application for New-age Governance) app, which allows citizens to access a whole bunch of government services on a single platform.
CISF is in charge of security at 59 civil airports in the country, and had originally launched a lost-and-found section on its website back in 2015.
According to CISF spokesperson Assistant Inspector General (AIG) Hemendra Singh, "The main advantage of this mobile app is that the passengers can directly register complaints and get status of their complaint immediately from the airports under our security cover".
He also noted that the CISF was able to trace and return property worth 50.05 crore to their rightful owners last year, while stuff worth Rs 5.49 crore have already been restored to the passengers through its web portal until March 12 this year.
The one major difference between the app and the website will be the ability to report lost or stolen goods. While the app will allow passengers to upload information on the lost articles along with travel details, the website allows passengers no such facility, and can only display the list of items found at the airports when the authorities upload them officially. According to the CISF, passengers raising a complaint through the app will even receive a notification when their lost article is found.
---