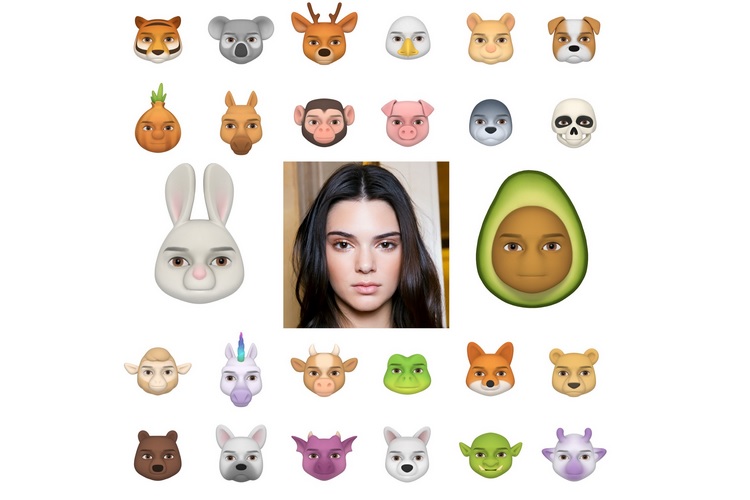 Apple sparked a copycat frenzy in the smartphone industry when it introduced Animoji with the iPhone X, but since the animated emojis use the iPhone X's TrueDepth camera system, it was not available on other iPhone models. The unavailability of Animoji on other iPhone models has been a topic of contention among users, but a team of Russian developers has created a messaging app called 'Chudo' which brings Animoji-like functionality to older iPhone models.
But Apple is not comfortable with that, which is why the company has blocked Chudo from the App Store. Following the app's submission, Apple reportedly took around a month to respond saying that Chudo's Animoji-like functionality, called Chumoji, might create confusion among users who may perceive it as an official Apple product.
Apple cited Guideline 5.2.5 of its Legal Intellectual Property clause to prevent the app from going live on the App Store. 'Your app is too similar to Animoji, which creates a misleading association with Apple Products', Apple conveyed to the team of developers behind Chudo, which even works on an iPhone 5S.
Ashot Gabrelyanov, founder of the company that created Chudo, called Apple's decision unfair and argued that there are a number of apps currently listed on the App Store which offer similar functionality and whose animated avatars are quite similar to Animoji.
"Our proprietary AI based technology builds personalized 3D avatars by morphing the captured human 3D face model with our pre-installed characters. As a result, users receive their own one of a kind set of characters — Chumoji. Each set of characters is unique to the individual user. Of note, none look similar to any of Apple's Animoji", Gabrelyanov wrote in a post. He also alleged that Apple has singled out Chudo, despite the app employing a very different technology to create 3D avatars.
---