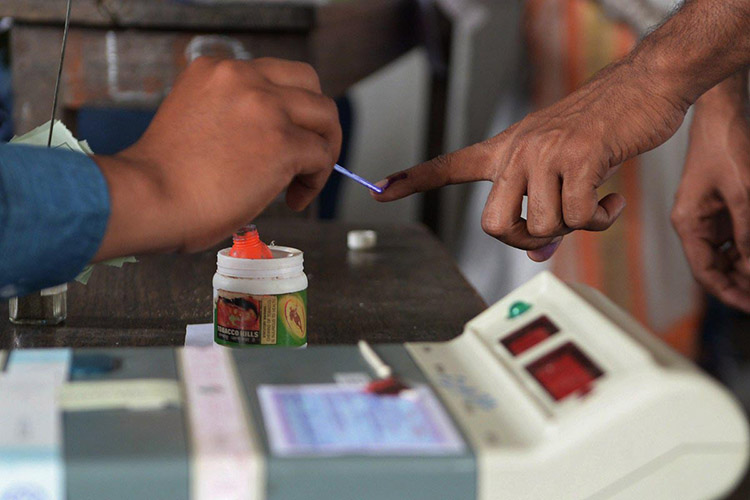 British data firm Cambridge Analytica is in a world of trouble, along with Facebook, after revelations of acquiring data of more than 50 million Facebook users illegally to pitch them ads and disinformation posts related to the US Presidential elections in 2016.
The company is also reportedly working to collaborate with potential frontrunners for elections in India, Sri Lanka, and Bangladesh. Its India partner Oveleno Business Intelligence is said to have been in touch with both the leading parties in India – BJP and Congress – for online and offline ad campaigns related to the 2019 Lok Sabha elections.
Despite claims by the British parliament, Cambridge Analytica has denied any allegation of privacy violation and said that its "robust data protection policies complied with US, international, EU and national regulations". The company and its partner in India have affirmed that they will continue their collaboration for elections in the Indian sub-continent until Cambridge Analytica is found guilty of the allegations and is breaking any law in India and neighbors engaging in voting.
Besides the two Indian parties, the companies are said to be engaged in "preliminary talks" with former Sri Lankan president Mahinda Rajapaksa who desires to be re-elected in 2020 as well as with Bangladesh's ruling party Awami League which insists on having re-elections next year. Oveleno's CEO Amrish Tyagi said that its British partner is looking to take a legal course against the allegations. He added that the purview of legislation related to social media is different in different countries.
"We are in touch with Cambridge Analytica on the controversy. Their officials have denied the allegations and are exploring legal options. Nothing has been established yet. We are partners. If something is established to be in violation of Indian law, then we will of course reconsider it," Tyagi was quoted as saying.
The Indian firm's chief, who is the son of former MP and senior JD(U) leader K C Tyagi, said that Oveleno had worked with several parties including JD(U) for 2010 elections and BJP for 2012 and 2017 elections in Uttar Pradesh. The company engages in booth-level research which includes looking at population and caste to strengthen a party's chances of winning elections.
Meanwhile, to escape the looming controversy, Facebook has hired forensic auditors on command of the UK's Information Commissioner to find physical evidence of the company being engaged in siphoning users' and their friends' private data without their consent. But, CEO Mark Zuckerberg, who was recently called out by a British MP for "hiding behind his Facebook page", does not seem to be very hopeful of the outcome. As the news of privacy controversy broke out, Facebook's stock plummeted by about 7% scooping nearly $5 billion out of Zuckerberg's net worth. The executive, however, managed to save nearly $40 million from being lost by selling a chunk of his personal stakes.
---