AppSee is a great service which lets you visually see how users are behaving inside your apps. The service is very popular as it enables you to measure, understand, and improve the user experience in your native mobile apps both on iOS and Android platforms. While it's a good service, we understand that no one service is perfect for everyone, and if you are not happy with it, we have got just the article for you. We asked our developer team to come up with a list of the best services which can replace AppSee and we are going to share that list with you. So, without wasting any more of your time, here are the 10 best AppSee alternatives that you can use to track user metrics of your apps:
Best AppSee Alternatives You Can Use
1. CleverTap
CleverTap is an app market platform which combines real-time customer insights, an advanced segmentation engine, and powerful engagement tools into one platform to give the necessary metrics to developers. The headlining feature of the service is called Cohort analysis which helps you group users who have demonstrated a certain behavior in your app and then track their actions on a daily, weekly, or monthly basis. The service also lets you see how users are navigating your app, when and where they drop off before converting to paid services, check event specific metrics to see how a campaign is performing based on location, time, and more, and segregate users based on location, behavior, and lifestyle, among other things. The best part is that there's a free tier which you can use to check out the service before you commit to paying for it. It's one of the best AppSee alternatives that you can use.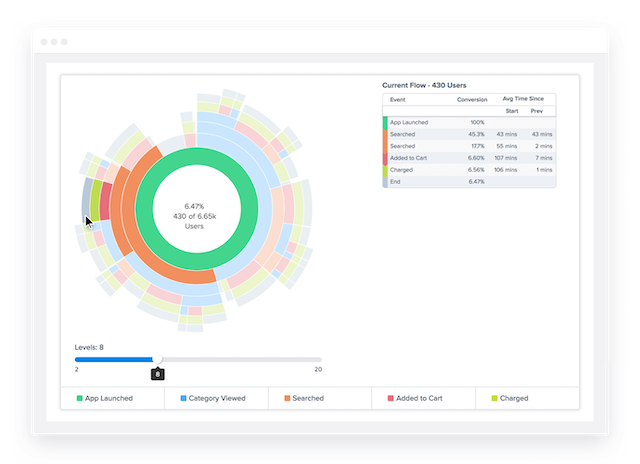 Pricing: Free, $999/month for businesses, contact for enterprise pricing details
Visit: Website
2. MixPanel
MixPanel is yet another popular app metric aggregator service which lets you acquire, aggregate, and retain users by giving you actionable user analytics. The main feature of MixPanel is called insight which uses the data that it aggregates to give you simple actionable items which can then be used to increase growth, retain customers, and drive conversions. Just like AppSee, it gives important metrics like "retention reports" which lets you visualize how often your customers return and engage with your application, "funnel analysis" which helps you identify where people drop off so you can increase your conversion rates, "people analytics" which gives you access to your users' profiles, mobile A/B testing, and much more. This is an all-in-one service which will certainly help your business grow.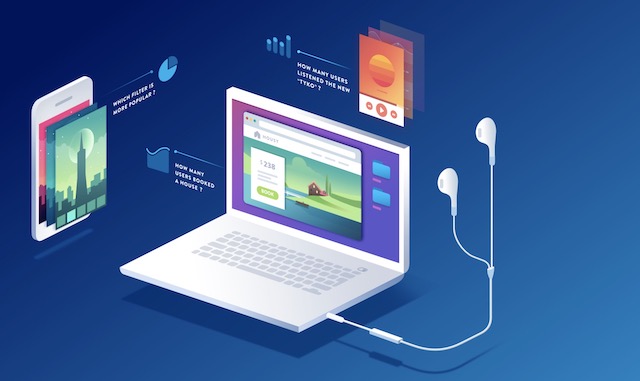 Pricing: Free, $99/1 million data points, contact for enterprise pricing details
Visit: Website
3. Flurry
Flurry is a mobile analytics service which not only lets you track user metrics just like AppSee but also allows you to send out user targeted push notifications to help increase user engagement and retentions. Talking about the first part, Flurry gives you detailed user metrics by allowing you to track new users, active users, sessions, and more. Flurry's dashboards also provide detailed insights into users and session activities along with data on returning users.  Another feature called "Funnels" helps you find out where users drop off in a sign-up flow and what you can do to increase it. Finally, like AppSee, it lets you identify issues and bugs in your app to address technical problems as soon as they occur. That said, the feature which sets Flurry apart from services like AppSee is Flurry Push lets you not only send customized messages to your app users across iOS and Android but also target them based on user behavior. If this a feature you want, definitely check the service out.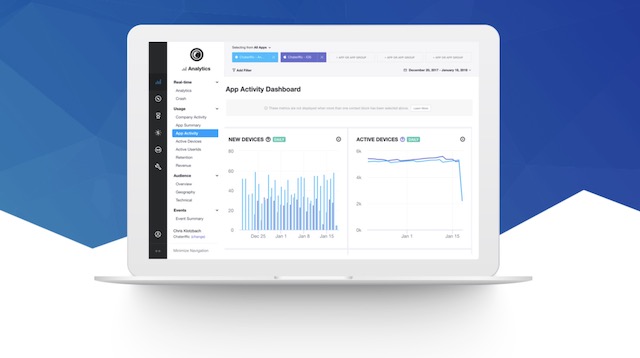 Pricing: Free, contact for pricing details
Visit: Website
4. Amplitude
Amplitude is a well-known data analytics company which serves some of the biggest companies in the world including Microsoft, PayPal, Twitter, Cisco, and more. The service offers a ton of features which it has categorized into four different verticals; Track, Understand, Accelerate, and Grow. The four verticals basically translate to tracking user metrics and making it accessible, utilizing behavioral analysis to see how users interact with your app, get meaningful insight into what isn't working for each and every new release, and use these metrics to improve conversion and retention to drive revenue. The company also offers one of the best free tier plans I have seen in the industry and is a worthy alternative to AppSee.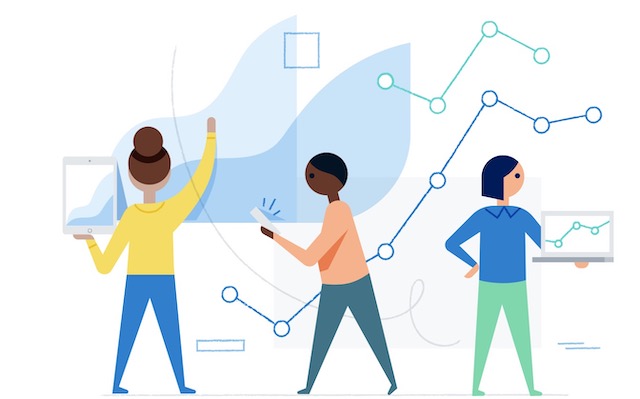 Pricing: Free, contact for pricing details
Visit: Website
5. Hansel.io
Hansel.io is a service which not only lets you track user behavior but also personalize the app experience based on users' past behavior. In that regard, it is very different from AppSee as it focuses more on personalizing app experience than giving you in-depth look at user metrics. You can define segmentation criteria and target users with ads and promotions based on that segmentation, manipulate primitive data types such as number, string, and URLs to instantly customize content, carry out extensive A/B testing, and more. The service also connects with other analytics services such as MixPanel, CleverTap, and more to give you more insight into your data. Unlike AppSee which only lets you access your metrics, the service literally helps you in executing actions based on those metrics to drive higher user engagement, conversion, and retention rate.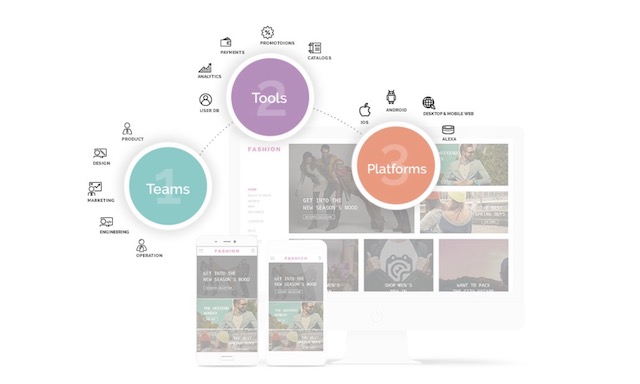 Pricing: Free, contact for pricing details
Visit: Website
6. AppOnboard
AppOnboard is a service which helps developers with its app demo technology, tools, and insights to increase app installations. Its full-fidelity demos allow users to instantly experience any app or game in the highest quality possible, before the download. The best feature of the service is its interactive heat map analytics which helps you playback aggregate user touch data and analyzes interactions, providing visual context and product insights. Just like on AppSee, the heat maps can literally show you the exact spots in UI with which users have interacted with. The heat map can help you determine which features are working and which are not, so that you can optimize your app's interface to drive more engagement and growth. You can also use this service to do a soft launch of your app or game as its demos are easily customizable and give an optimal experience. This is the best service to use if you are just launching your app.
Pricing: Free, contact for pricing details
Visit: Website
7. Countly
Countly is one of the best analytics services that you can use for your apps. The best part about Countly is that not only it gives you insight into your mobile apps but it also supports user metric generation in desktop and web apps. Just like on AppSee, you can generate and track a ton of user data here. The data includes user profiles, crash and error reports, customer retention rates, customer behavior and interaction patterns, advanced segmentation based on device type, locations, past and habits, and more. The service also lets you send push notifications to your users based on their previous behaviors to drive engagement. Also, One of the good things about Countly is that it is both HIPAA and GDPR compliance. This is a feature-rich service and will provide you with all the analytical powers that you require.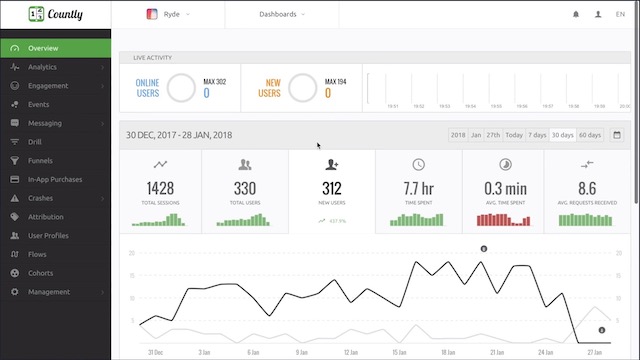 Pricing: Free, contact for enterprise pricing details
Visit: Website
8. Localytics
Localytics is a mobile analytics service which not only lets you visualize your user metrics but also allows you to use it to drive engagement by sending rich and more compelling notifications and optimize your app. Localytics centralizes all of your data in one place, giving you the complete picture of who your users are, where they're coming from, and how they are using your app. Its push notification feature is especially quite interesting as it allows you to create geofences for delivering real-time messages. You can also use this feature to send user-target ads to generate more revenue. Finally, it also allows you to use its powerful A/B testing messages to see which are working and which are not. If you want to drive the growth of your app, this is certainly a service to look at.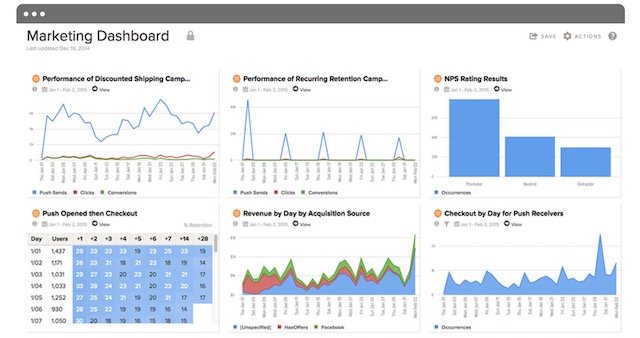 Pricing: Free, contact for enterprise pricing details
Visit: Website
9. AppsFlyer
AppsFlyer is yet another service which promises to improve your users' metrics thereby increasing engagement and driving growth and revenue generation. One of the biggest features of this service is that it also provides mobile apps allowing you to track your data and discover anomalies even when you are on the move. The service allows you to track user attributions, create deep linking with a single link, users' app engagement data, and cost and ROI reporting, among other things. It also brings other features such as integrated ad networks, product analytics integrations, global compliance, and more. If any of the above services does not seem to fit your needs, you can definitely check this one out.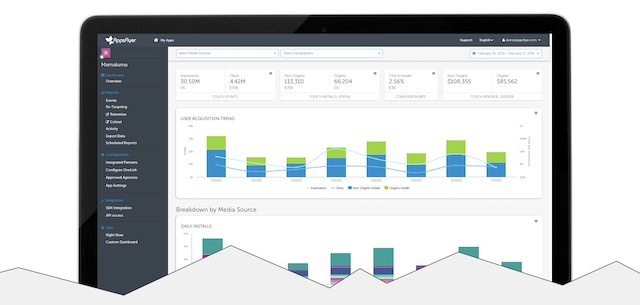 Pricing: Free 30-day trial, contact for enterprise pricing details
Visit: Website
10. Firebase
Firebase is a Google Product which aims to help developers in building apps, improving its quality, and providing free and unlimited analytics with Google Analytics. Google Analytics is probably the most widely used analytics platform. There are a couple of reasons for it with the main one being the fact that it's completely free to use. Firebase combines everything that Google has to offer in one product and is good for developers looking to launch their next app. With Firebase, you get a multitude of features including and not limited to ML Kit access, hosting, cloud storage, crash analytics, performance monitoring, A/B testing, dynamic linking, and more. While Firebase itself is not free, if you just want to use its analytics, you can sign up for Google Analytics separately which is completely free to use.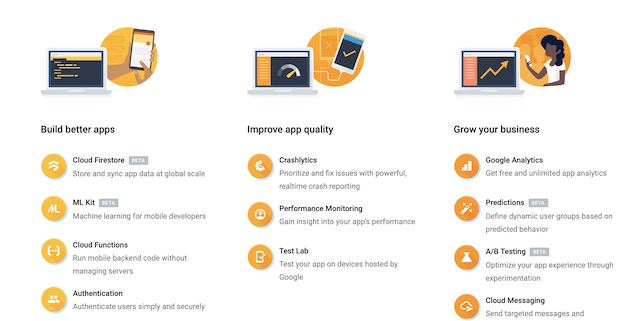 Pricing: Free, $25/month, pay as you go
Visit: Website
SEE ALSO: The Best Alternatives to Notepad++ for macOS
Use These AppSee Alternative to Drive Growth
The above mentioned services are good for developers looking to get a detailed insight into their app's performance and wants to take a data-driven approach to growth. Do check these services and let us know which one proved to be the best one for you. Also, if you already using such a service and are happy with it, drop its name in the comments section below to share with your co-readers .