Headset control buttons are really helpful to control music or use call features when you can't use touch screen to pick up your phone, say while jogging or on in public transport. Not every headset comes with 3 buttons to give more control, but you can still tweak the single button headset to control media
, call features or launch apps using these apps. You can use press and holds to control most of the features of Android with these apps.
Here are 5 Apps to Control and Tweak Your Headset Buttons in Android
1. Headset Button Controller
Headset Button controller is a simple and easy to use app that gives many headset button customizing options and works well with one button or 3 button headsets. The app can run in background without consuming much CPU cycles. You can set specific apps to trigger this app to control your  media using your headset buttons. You can create custom profiles, or use the default configuration, you can control music apps, tweak call features, change the behavior of headset plug-in/out, set the limit on volume output, launch app, use voice commands, and many more with just press and hold combinations of the buttons. While playing a song you can customize each music control using this app and then enjoy music with just button of the headset.
Developer: Kristoph Kober
Availability: Trial and Paid on Google Play
2.EOps Headset App

EOps Headset app is headset controller app that lets user tweak the single button of headset to control music, volume with limited features like play next, previous song, play, pause, volume up and down with combination of press and holds. App also has equalizer function with 20+ styles. The app is free to download.
Developer: EOps Technology LTD.
Availability: Free on Google Play
3. Headset Droid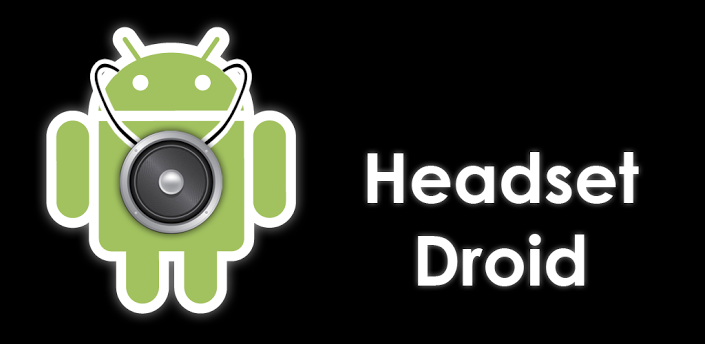 Headset Droid is another controller app that customize the way you can use the buttons on your headset. The app can run in background consuming minimal power. You can configure click combinations, button actions to control music like control volume, fast forward, skip, next song, previous song, launch app, say time, you can limit volume levels, control volume up and down and other phone features like call, redial, hold, answer or reject calls. You can set the behavior when you plug-in the headset and export the settings to your SD card with this app.
Developer: TVK Development
Availability: Trial and Paid on Google Play
SEE ALSO:  5 Music Players in Android with iPhone Style CoverFlow
4. Remote control for earphones

Remote control for earphones is an easy and simple headset controller app that uses combination of button press to trigger the actions. you can use a combination of 1 to 6 clicks to control the music of your phone. The app may or may not work with your phone but its free and a few kilobytes. So if you find it useful you can install it and run in background.
Developer: Chobirich
Availability: Free on Google Play
5. Headphone Remote control PRO

Headphone Remote control Pro is free headset controller app. You can use clicks and long press to use different actions to control your music. The app is compatible with jelly bean and a few custom ROMs as well. You  can enable/ disable Data and Wi-Fi using this app. The app also has a tablet version on  Google Play.
Developer: Danez
Availability: Free on Google Play
Image Courtesy: Google Play