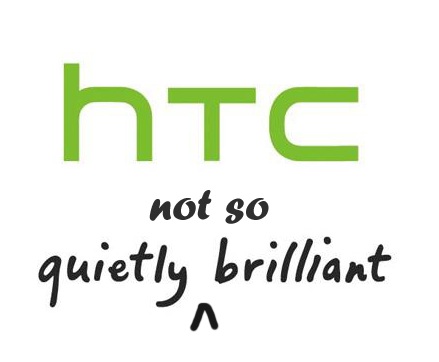 Although HTC is one of the best smartphone brands in the world today, it has been seeing new lows quarter after quarter even after launching impressive devices. Once the largest seller of Android handsets, HTC has now slipped to the 5th spot which is even lower than the lesser known brands such as ZTE. Here is the list of top 5 smartphones vendors according to IDC report showing shipment units and market share in 3rd quarter of 2012. More importantly, HTC only made $ 133M in the 3rd quarter of 2012 as per their Press Release. Let us have a look at some of the reasons why HTC is losing the ground to its competitors in the smartphone arena and what could HTC do to increase their current sloppy sales and market share.
Bad Pricing Strategy
HTC has always had a bad pricing strategy for its smartphones and tablets. Take for example, the HTC JetStream which was a tablet launched in the US on contract with AT&T with a ridiculously high price and it never got sold. Another problem with HTC is that unlike Samsung, LG and Sony, who manufacture many of the components for the smartphones, HTC can not have a cost advantage over its competitors. Samsung has their own manufacturing plants for camera sensors, RAM, Flash Storage, Screens, processors and much more which they sell even to brands like Apple and that is a huge business in itself. HTC buys components from other brands.
1. Qualcomm and Nvidia – Processors
2. Sony and Omnivision – Camera Sensors
3. Sony and Sharp – Screens
4. Hynix and Samsung – Memory & Flash Storage
This thing results in HTC devices either being costlier than competitors or their devices being less performing hardware than others. Samsung consistently offers better devices than HTC at the same price point every time or sometimes even at a lower price. HTC should try to manufacture some of the components by themselves such as they are doing now for image processors used in their 'One Series' of devices called 'Image Sense' chips. Apple is similar to HTC because even they do not manufacture any of the components by themselves and depend upon others but Apple is leagues ahead from HTC in its popularity, fan following and sales so they can charge premium for their 'it just works' devices which HTC can't. Also, they should try and price their products more aggressively for at least and try to stage their products cheaper than their competitors (which LG is doing these days), most importantly Samsung.
Trailing Behind Samsung by 'Just A Hairs Margin' In Performance & Features
Unlike Samsung, HTC sells only smartphones and it was the first brand to popularize many smartphone operating systems such as Windows Mobile as well as Android. But no one can argue that Samsung is the current king of Android by reaching millions of sales of its flagship smartphones such as Galaxy S, Galaxy S2, Galaxy S3, Galaxy Note and Galaxy Note 2. Even after being one of the best designed and well-crafted smartphones, HTC devices were never the best performers. HTC Desire and Samsung Galaxy S were close rivals, HTC Sensation and Samsung Galaxy S2 were close rivals and even HTC One X and Samsung Galaxy S3 are close rivals. But HTC lost to Samsung models every time just by hairs margin and that too in the hardware features and performance. HTC always emphasizes more on design, build quality and slimness but Samsung focuses more on hardware configuration, performance and battery life. The HTC Desire had gaming performance issues, HTC Sensation and HTC One X have had lower battery life and camera issues. People who buy flagship phones don't like them to be 'incomplete' and they will, no matter what, go with better performers rather than with the underdogs.
But HTC is doing well with its Desire range of devices such as HTC Desire V, HTC Desire C and HTC Desire VC in the Indian and China market because of inclusion of Android ICS and dual SIM facility. The HTC Desire V price in India is around INR 15,000 and it became the first model that forced Samsung to launch Galaxy S Duos in the similar price range.
Slow Operating System Updates & Beats Audio Gimmick
HTC is also very slow and unreliable in providing the latest operating system updates to its devices and that too very subjective. It provided the Android 4.0 ICS update to the HTC Sensation but with the older interface unlike the One Series which had the latest HTC Sense 4.0 interface. HTC has promised the Android 4.1.2 JellyBeanupgrade to the One X and One S but not to the One V even though it is the part of its flagship smartphone series. For that matter, Samsung promised Jelly Bean update even to its mid-range and low hardware configured devices such as Samsung Galaxy Ace Plus, Samsung Galaxy S Duos and Samsung Galaxy Tab 2. Consumers and geeks were angry upon HTC for not releasing the HTC One S with newer Qualcomm Snapdragon S4 SoC in the Asia Pacific market. HTC's investment in Beats Audio and the whole audio quality matter turned out to be a huge gimmick as it did not provide any real advantage or improvement in the audio performance of its devices. These decisions made even its fan boys to buy smartphones from other brands.
So if HTC can start manufacturing some of its products to reduce the manufacturing cost and price their devices below others and focus more on battery life, they can regain its lost grounds. They should also focus more on its mid-level priced Desire smartphone range for better cash flow.
Author Bio: This post about 'HTC mobile phones' is written by Ashwin Sreekumar Nair, he works with MySmartPrice.com.