Wikipedia and Reddit are going offline for 24 hours this Wednesday Jan 18 to protest against SOPA, Stop Online Piracy Act.
If you own a website, you can also be a part of this protest by using STOP SOPA Code. This code will cover website's landing page with a black interface with a message from americancensorship.org as shown below.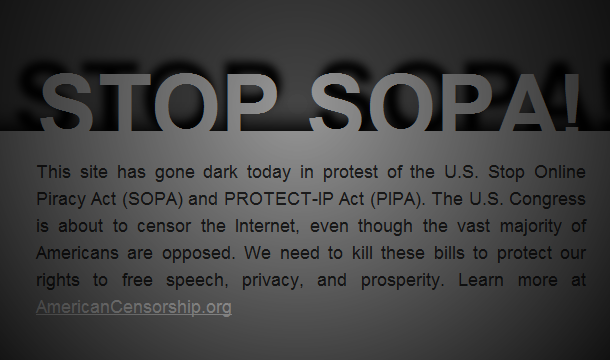 STOP SOPA code created by Zachary Johnson (with anger), " I've been calling my representatives in Congress, but this gave me another outlet for my frustration with this legislation. I place this code in the public domain. I require no attribution."
Click here to get this code.
Note: Add this code on Jan 18th and not before.