The Apple Watch has had an ECG feature since the Series 4 launched back in 2018, and it can be a really handy tool for people who want to keep even better, more advanced track of their heart health. With the Series 4 and Series 5 of the Apple Watch, you can take a quick ECG in just 30 seconds, and the watch can identify heart issues like Atrial Fibrillation, allowing users to get medical attention in time.
So how do you use the ECG feature in an Apple Watch, and what are the things you should and shouldn't do with it? Let's take a look.
What is an ECG
First up, we should have a basic understanding of what an ECG really is. An electrocardiogram (ECG), or EKG in the US is a test that measures the electrical activity of the heart to identify problems with heart rhythm, blood flow, electrolyte abnormalities, and more.
The Apple Watch's ECG feature isn't as advanced as the ECG (or EKG) you'd find in a hospital. It can't, for example, check for a heart attack, or identify electrolyte abnormalities. It can, however, look at the rhythm of your heart and identify whether it's Sinus Rhythm (aka normal beating pattern), or if there are signs of Atrial Fibrillation.
Note: In case your ECG shows signs of A-Fib, you should go to the doctor immediately.
How to Set up ECG in Apple Watch
Before you start taking your ECG tests with your Apple Watch, you're gonna have to enable the feature. This can be done by heading to the Health app on your iPhone.
In the app, you should see a notification saying "Set Up ECG App". Just tap on this, enter a few details, and you're all good to go.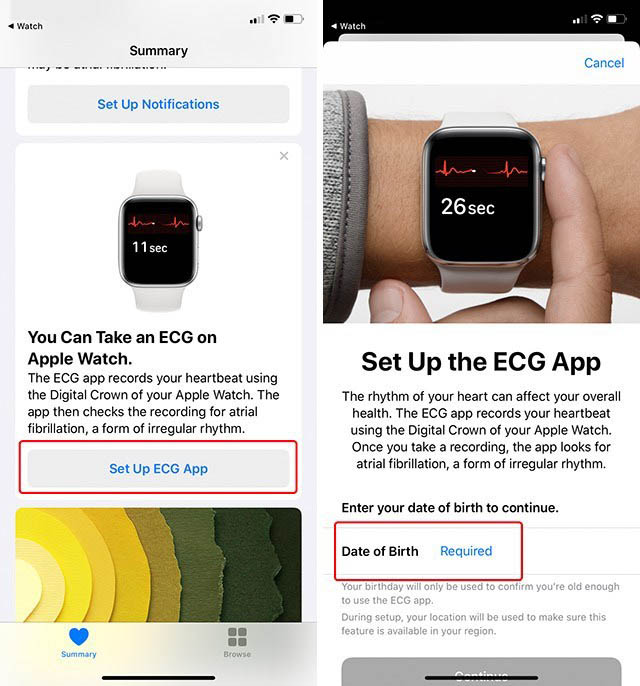 Note: If you can't find this notification, and there's no ECG app on your Apple Watch, chances are the feature isn't live in your country. You can check out the list of countries where the ECG feature is enabled at the end of this article.
How to Take an ECG
Taking an ECG with the Apple Watch is really easy. Just launch the ECG app on your watch and touch and hold the Digital Crown with your index finger. It takes 30 seconds for the Apple Watch to take an ECG reading, so be patient, and try not to move.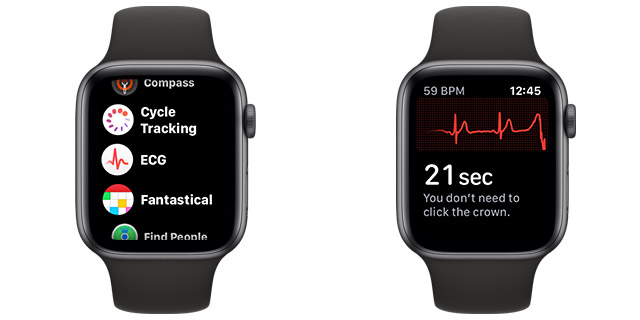 A few things you should keep in mind to get a better, more accurate ECG reading on your Apple Watch:
Make sure the watch is tight around your wrist
Ensure you're wearing the watch on the wrist you selected in the Watch app
Do not move during the ECG recording
See and Share Your ECG Reports
After you take an ECG, your Apple Watch will create an ECG report for you and push it to your iPhone. You should receive a notification from the Health app telling you that your report is ready.
Alternatively, you can also see these reports in the Health app. Here's how:
In the Health app, tap on 'Browse' and then on 'Heart'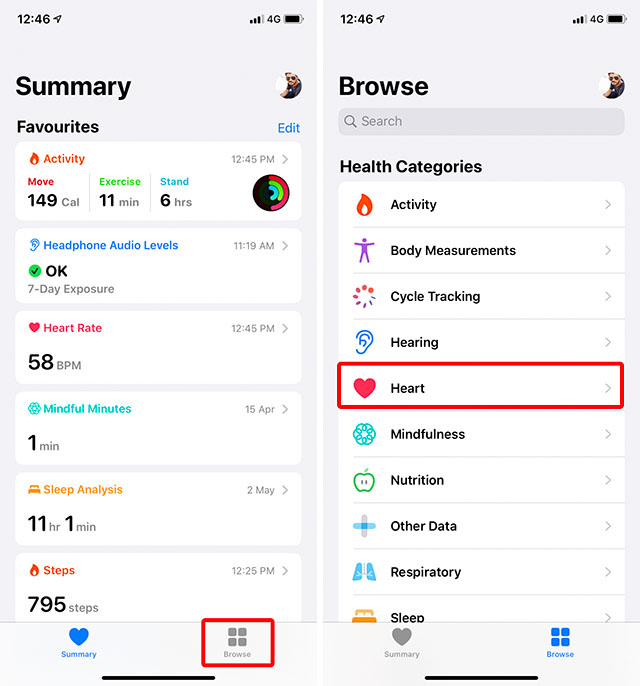 Here, tap on 'Electrocardiograms (ECG)'.
You can export these ECG reports in case you want to share them with your doctor by simply selecting one of your ECG reports from the Health app, and then tapping on 'Export a PDF for Your Doctor'.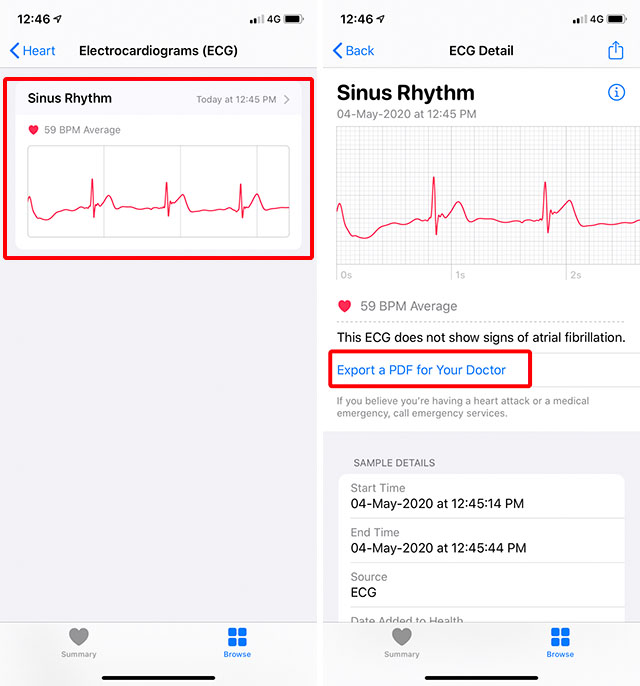 Apple Watch ECG Feature Availability
| | | | |
| --- | --- | --- | --- |
| Austria | Germany | Italy | Singapore |
| Belgium | Greece | Luxembourg | Slovakia |
| Canada | Guam | Netherlands | Spain |
| Croatia | Hong Kong | Norway | Sweden |
| Czech Republic | Hungary | Poland | Switzerland |
| Denmark | Iceland | Portugal | UK |
| Finland | India | Puerto Rico | USA |
| France | Ireland | Romania | US Virgin Islands |
Ensure Your Heart is Healthy with Apple Watch's ECG Feature
The Apple Watch's ECG feature is great to get a basic idea of your heart health with ECG and things like Heart Rate Recovery. It can identify problems with your heart's beating rhythm early and help you get medical attention on time. However, keep in mind that the Apple Watch is not a replacement for proper medical equipment and the ECG feature isn't nearly as advanced as the ECGs you would find in a hospital. If you are experiencing heart issues, see a doctor, and don't just depend on the Apple Watch to identify any problems.
That said, if you just want to ensure that things like A-Fib don't go unnoticed, the ECG feature in Apple Watch can be really handy.
---
Load More