Twitter has always been regarded as a great medium to connect with people round the globe. So much so, that it has become the go to destination for anyone who's trying to find a way to connect with celebrities they can't connect to.
But, the question lingering in the minds of many intellectuals relate to the fact, with the amount of money Twitter earns; is it sufficient enough for the social media giant to survive for long? Well, Twitter might just have made all those queries go away in the breeze.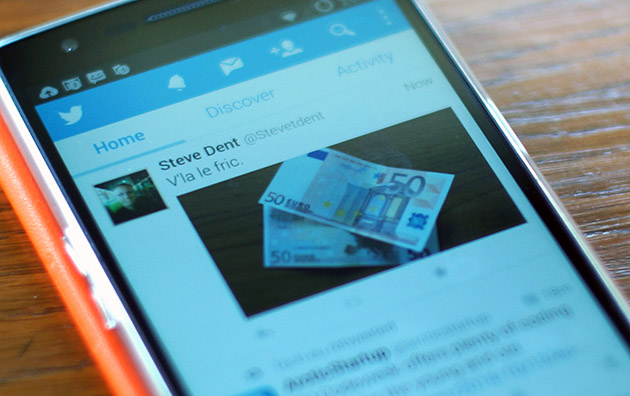 Twitter has ventured into something very different in comparison to what it was doing. It has finally looked for something apart from advertising to generate revenue. Some might even state it as the revolution in social networking. Now, Twitter can let you make online transactions via tweets.
The people of France can now transfer their money by sending tweets. Twitter is teaming up with France's second largest bank, BPCE in order to make sure that people start taking online transactions to newer heights. This move comes as a great shock to both credit and debit card companies that has ruled the online money transactions business for over a decade now.
Making it easier for everyone to understand the partnership with Twitter, Nicolas Chatillon, chief executive of S-Money, BPCE's mobile payments unit said,
"(S-Money) offers Twitter users in France a new way to send each other money, irrespective of their bank and without having to enter the beneficiary's bank details, with a simple tweet".
Payment by tweets are going to be managed via the bank's S-Money service, which allows money transfers via text message and relies on the credit-card industry's data security standards.
This move by Twitter is also termed as a giant leap to send out a strong message to its technology counterparts, Facebook and Apple that have started making inroads in different ventures.
So, just maybe if this works in France, India might just be the place to have it as well. Just imagine how brilliant it would be to be doing two things at once on the same social media platform.
Now, I guess our parents in India won't have a problem with us being on Twitter anymore.
Recommended: Today I Learned, 4 Most Interesting Facts About Twitter Usage