Technology news aggregator website http://techmeme.com recently got a more simple and cleaner look. There are many changes in the new look we'll go through all of them one by one.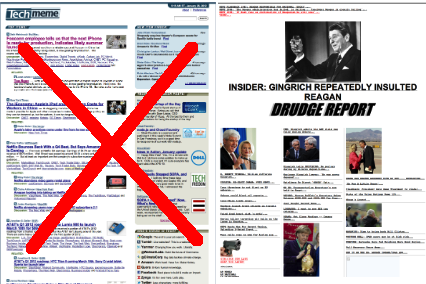 Techmeme's new look is more cleaner with all the contents well placed and a complete white background.
Earlier Links on Techmeme were underlined and a page having so many links on it made it look cluttered hence new design leaves behind underlines.
Giving users the choice of whether to open the link in new tab or not is a modest move and is highly appreciated.
Addition of Facebook and Twitter share button definitely gonna help. Twitter share button is rather a "retweet" button for @Techmeme's tweet corresponding to a particular news item.
Click here to see how old Techmeme looked like.

[subscribe2]