Last week, we brought you our very first weekly round and as another week is on the verge of ending, here's our tech news weekly round up for this week. For more details on every story, hit the links below every story.
1. BBM arrives on Windows Phone in beta form
BBM made its way to Android and iOS last year and now, the app has finally arrived as a beta on the Windows Phone Store. BBM Beta for Windows Phone comes with most of the features you need but things like Stickers, BBM Voice and Channels are still missing. Hit the link below to get the app.
BBM Beta – Windows Phone Store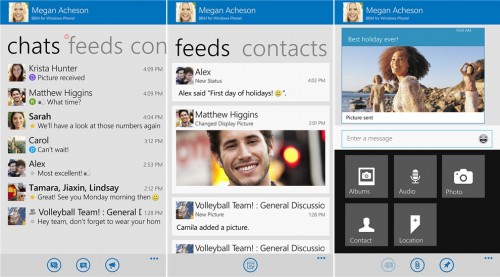 2. Bose sues Beats over noise-cancellation patents
So, here's yet another patent war! Bose, the audio electronics maker has sued Beats Electronics for allegedly infringing on its noise-cancellation patents. Bose claims Beats has infringed on five of its patents by using it in its 'Studio' products. With Apple now acquiring Beats, the Cupertino giant has one more lawsuit to deal with.
3. Bolt is the latest photo and video messaging app from Instagram
Facebook recently launched Slingshot, its photo and video messenger to take on Snapchat and now, Facebook acquired Instagram has launched another photo and video messenger dubbed Bolt. Well, Facebook seems hell bent on beating Snapchat at its own game. Let's see if they manage to make any impact.
Via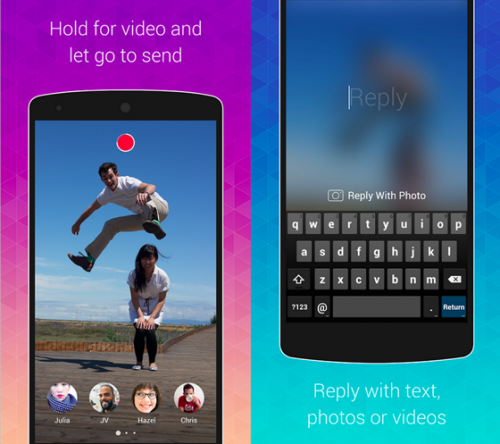 4. Windows Phone 8.1 update 1 brings new features and Cortana voice assistant to India
The next update to Windows Phone dubbed Windows Phone 8.1 update 1 brings live folders, improved Xbox Music app, new Store tile, App Corner and more. Along with that, the update brings support for VPN, Qualcomm's Quick Charge 2.0, smart cases, Bluetooth AptX and support for newer resolutions such as 960x540p and 1280x800p for up to 7-inch displays.
The update also spreads Cortana availability. Cortana comes to China in a new form and the UK as well. The voice assistant will also come to India, Australia and Canada in alpha form. The developer preview arrives next week.
Source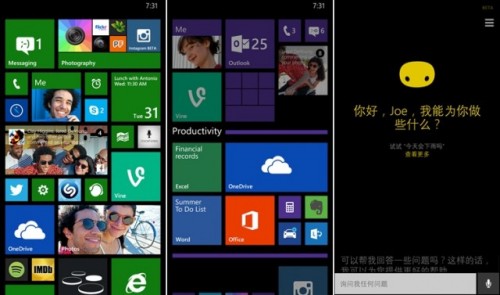 5. Samsung's profits and revenue fall for Q2 2014
Samsung posted its quarterly results for Q2 of the year and the company's profits and revenues are down. Samsung made an operating profit of $7.02 billion, which is 15% down from last year. The revenues have also fallen to 27.51 trillion won, down 12% compared to previous quarter. The company blames the tough competition for the decline. The value for money offerings from the Chinese OEMs have also hurt the company.
6. Twitter acquires security firm Mitro
Mitro is a secure password manager that lets users share passwords under certain groups and keep the passwords safe under encryption. The company will release  "server and client code" on Github, so that other companies can keep developing. Twitter has acquired it for an undisclosed amount and Mitro work on various geo-related projects at the company. As per reports, Twitter bought the company for talent.
7. Apple Beats deal done while reports suggest 200 job cuts
Apple's acquisition of Beats has been approved by the EU Commission only but the two companies have already announced the deal as done. Reportedly, as part of the acquisition, 200 out of 700 Beats employees will lose their jobs.
Via
8. HP smartwatch in partnership with designer Michael Bastian and luxury retailer Gilt
HP is building a smartwatch and it'll be designed by Michael Bastian, a renowned designer and in partnership with luxury retailer Gilt. HP will take care of the software and it'll not run on Android Wear. The companion apps will be launched for Android and iOS. The smartwatch is said to be very attractive looking and the designer has taken design cues from luxury automobiles' interiors.
Source

9. Facebook launches internet.org app to give people in Zambia free internet access
The internet.org project has finally come to fruitition. Facebook has launched an internet.org app in Zambia for smartphones as well as feature phones. Airtel subscribers in Zambia will get free services. Internet.org will offer health and employment related features without any data charges. The app brings a lot of services like Facebook, Google Search, Wikipedia and more for the people in Zambia.
Source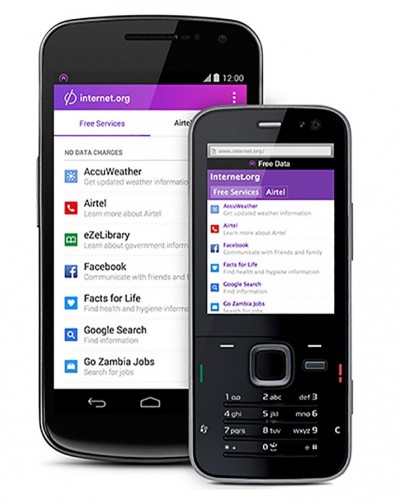 10. Amazon to invest $2 billion in Amazon India
Flipkart announced a billion dollar funding recently but Amazon has managed to upstage them. Amazon has announced that they will be pouring $2 billion in Amazon India.
So, that's it for the week. Have a nice weekend!