Xiaomi has created a cult of followers in India and recently snatched Samsung's crown as the biggest smartphone seller in the country. This reputation is something that Xiaomi has earned by incessantly producing – and also deserves the credit for starting the trend – smartphones with great specs at prices that do much more than intrigue, and its latest budget smartphone – the Redmi Note 5 Pro – is perfectly in line.
However, the demand for the device is so high that units get wiped out of stock at every flash sale within a few seconds. Now, while Xiaomi has promised to add more stock, it has hiked the price of the device by an extra Rs. 1,000, which might come off as a blow to prospective consumers. And that's not all. While there is certainly a lot to love about the device, the lack of USB-C, its iPhone X-inspired looks, and MIUI based on Android Nougat; all might be a deal breaker for most of you out there.
Well, if you're looking to step aside from Xiaomi's latest budget smartphone, here are our suggestions for smartphones that could be good alternatives for the Redmi Note 5 Pro
Top 6 Redmi Note 5 Pro Alternatives
1. Mi A2
It seems like Xiaomi is its own biggest competitor when it comes to budget and mid-range smartphones. If you love the hardware specifications of the Redmi Note 5 Pro but cannot stand its MIUI interface, how about buying a phone which has all the similar and even better specs while it runs on stock Android. Well, that's what Mi A2 is and it is one of the best Redmi Note 5 Pro alternatives that you can buy today. The smartphone brings good processing power. With its Snapdragon 660 chipset which is being paired with Adreno 512 GPU, you will never be disappointed with its speed. It also packs a beautiful 5.99-inch IPS LCD display which has a resolution of 1080 x 2160 pixels. You do lose a huge chunk of the battery as the phone only brings a 3000 mAh battery against the 4000 mAh battery on the Note 5 Pro, however, other than that, everything is better here.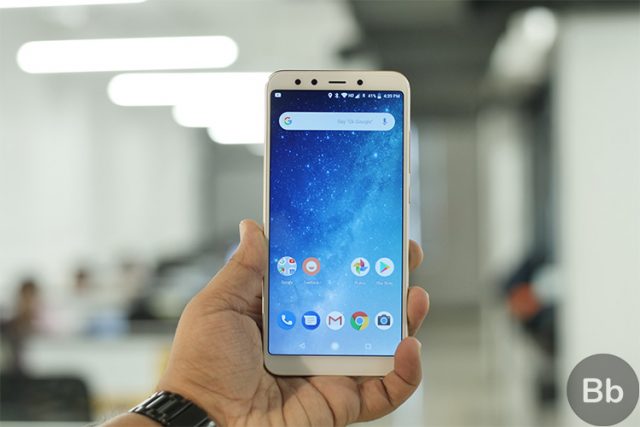 I am especially impressed by the smartphone's cameras. The primary camera is sporting a 12 MP + 20 MP dual camera combo which is quite powerful. While the 20MP camera is using the Sony IMX376 sensor, the 12MP sensor is Sony IMX486 with f/1.75 aperture, large 1.25μm pixels. This means that the smartphone takes great photos in good lighting conditions but it also brings very good low-light performance. The primary camera is also capable of 4K recording which is great. The front-facing 20 MP shooter does a decent job of capturing selfies. As I said, if you ever wished that Redmi Note 5 Pro was running stock Android, your dreams have come true in the form of Mi A2.
Buy From Amazon: ₹16,999
2. Poco F1
Comparing Poco F1 to the Redmi Note 5 Pro is not entirely fair as the smartphone costs INR 6000 more which essentially pushes this phone above the 20000 price point. That said, if you can afford to spend the difference, you will be getting a phone which is far better than the Redmi Note 5 Pro and any other phone on this list. First of all, the Poco F1 is bringing flagship-level specs with the Qualcomm's Snapdragon 845 powering this device. Apart from the Snapdragon 845, the phone is also bringing Adreno 630 GPU. Trapping that level of performance at this price range has never been done before and if you can spend the money, I urge you to buy this smartphone.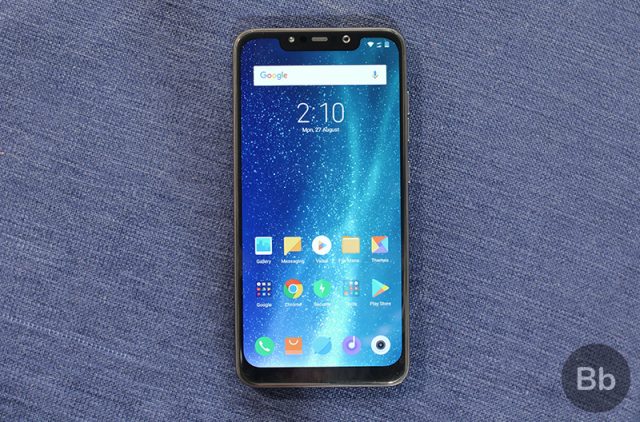 Talking about the cameras, the phone is bringing a great dual 12 MP + 5 MP setup at the back while a 20 MP front camera is handling all the selfie needs. The cameras perform really well and while they cannot beat the likes of Note 9 or Pixel 2, they can easily outperform all the other smartphones on this list. The front of the smartphone is sporting a 6.18 inch IPS LCD screen which has a resolution of 1080 x 2246 pixels. Finally, there's a huge 4000 mAh battery which is enough to easily last you the whole day. As you can see, the phone might be costing you more, but it's also bringing a ton of value.
Buy From Flipkart: starts at ₹20,999
3. Nokia 6.1 Plus
The Nokia brand has always been associated with quality and while the companies have gone through a lot of ups and downs over the years, that sentiment still remains. The Nokia 6.1Plus is one of the best build and best-looking device in this price range and is certainly a worthy alternative for the Redmi Note 5 Pro. The smartphone brings a big 5.8-inch fullHD+ display which has a resolution of 2280×1080 pixels. That gives it a Pixel density of 432 PPI. That basically means that the display is plenty sharp and you won't be noticing pixelation anywhere. The phone is powered by the same Snapdragon 636 processor which is also powering the Redmi Note 5 Pro, so you are not losing any power here.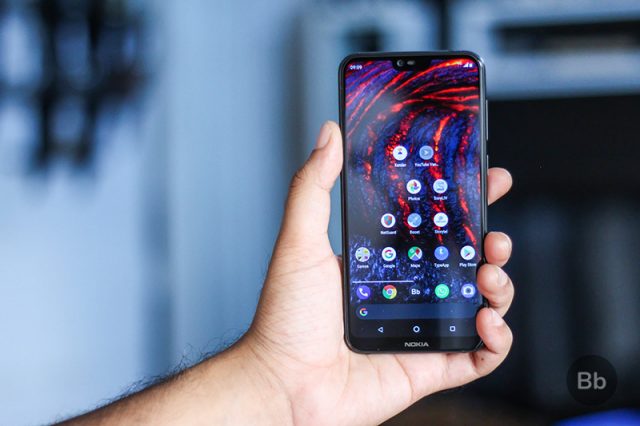 It also comes with 4 GB of RAM and 64 GB of storage which is more than enough for most users. I am especially impressed by the smartphone's cameras as they perform pretty well. Both the dual 16 MP f/2.0 + 5 MP f/2.4 camera at the back and the 16MP f/2.0 at the front take great photos with ample details and great color accuracy. One of the best things about buying a Nokia phone including the 6.1 Plus is that it is running stock Android under the Android One program. While the smartphone comes with Android 8.0 Oreo onboard, you can be sure that Android Pie is just around the corner. If you want a well-designed, powerful smartphone which is running on stock Android, you should definitely check this phone out.
Buy From Flipkart: ₹15,999
4. Asus ZenFone Max Pro M1
One of the best alternatives to the Redmi Note 5 Pro is the Asus ZenFone Max Pro M1. Launched recently, the Asus ZenFone Max Pro's design is quite similar to Xiaomi's Redmi Note 5 and Note 5 Pro, especially from the front, thanks to the 18:9 display and similarly sized bezels. The Asus ZenFone Max Pro M1 features a 5.99-inch Full HD+ (2160 x 1080) display, with decent brightness and color reproduction. Under the hood, the ZenFone Max Pro M1 comes with the Octa-core Snapdragon 636 processor with up to 4 GB RAM and up to 64 GB storage.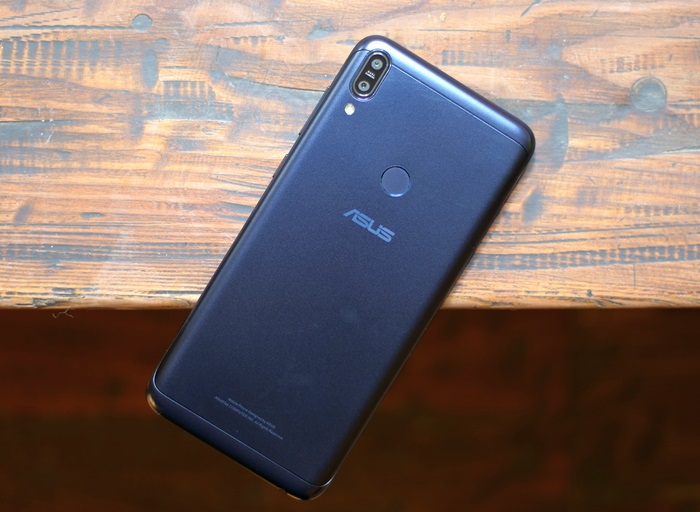 The Asus ZenFone Max Pro M1 is the first Asus smartphone to feature stock Android, and this one comes with Android Oreo 8.1 out-of-the-box. The Max Pro M1 comes with a massive 5,000 mAh battery and well, it lasts long. As for the camera, the ZenFone Max Pro M1 comes with a 13 MP f/2.2 primary camera along with a secondary 5 MP camera sensor for depth shots. For its price, the Max Pro M1 does seem to pack in a decent dual camera setup.
Note: The 6GB version of the ZenFone Max Pro is now on sale at ₹14,999 and it brings more RAM, obviously and better cameras. On the back, it has a 16 MP (f/2.0) + 5 MP (f/2.4) dual camera setup along with a 16 MP (f/2.0) selfie camera. In our usage, the 6GB variant of the phone does take better photos, both in day time and low light.
Buy: (starts at ₹10,999)
5. Honor 7X
Upgraded from the last year's Honor 6X, the Honor 7X is a device worthy of your attention, especially if you're on a tight budget but looking for a device with a versatile camera. Honor's parent company Huawei was among the first brands to experiment with dual cameras and the Honor 7X gets an advantage here. Honor's custom UI, EMUI 5.1, is a good blend of best features from stock Android and highly customized ROMs like Xiaomi's MIUI and offers them without demanding too many resources.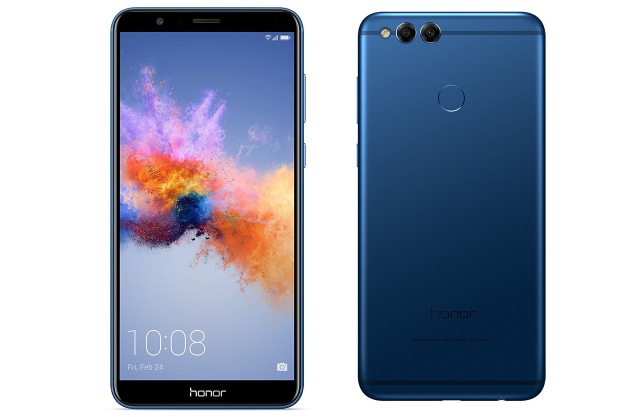 The device comes in striking colors and is powered by Huawei's own Kirin 659 which on paper is more powerful than the Snapdragon 636 in the Redmi Note 5 Pro. One drawback with Honor devices is the issue of slow updates which reach devices months after the company releases them – which in itself is a slow process. Moreover, some apps just throw tantrums while working on Honor and Huawei phones and it appears to be the case of lack of support. Overall, I believe Honor has an edge over Xiaomi in terms of camera, while Xiaomi has better support from the third-party developer community and its support for fast-charging.
Buy: (₹15,999)
6. Moto G6 Plus (Upcoming)
Resembling the Moto X4 in terms of the design, the Moto G6 Plus features the Snapdragon 630 along with the options of 3,4, and 6GB of RAM. It also comes with an 18:9 screen and the same resolution as the Redmi Note 5 Pro. Based on the leaks, however, Moto doesn't seem to be giving too much weightage to curved screen corners.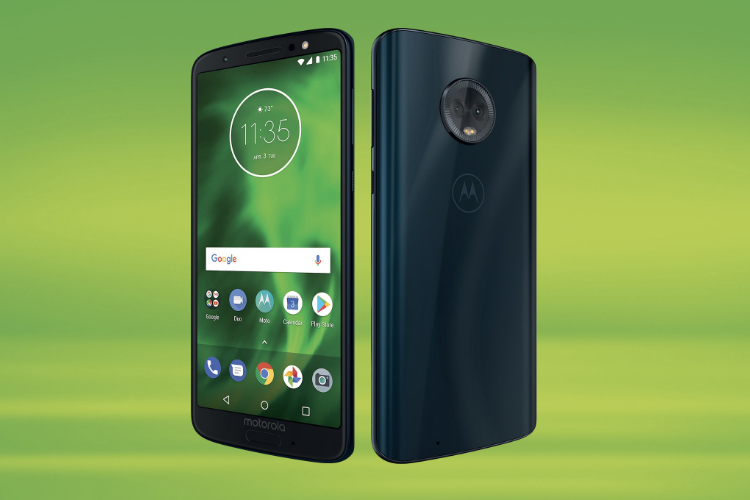 The device will feature Android Oreo out of the box and if you're a sucker for stock, clutter-free Android, it should really appeal you. It features a 12MP+5MP camera configuration on the rear along with a 16-megapixel shooter for selfies. The price should be around ₹17,000 in India which is close to the Note 5 Pro. The metal body will be clad in at least five different metallic colors and the device can be chosen over Note 5 Pro if you prefer a more robust build and vanilla Android.
Coming soon
SEE ALSO: Redmi Note 5 Pro Portrait Mode Test: True to its Claims?
Which Redmi Note 5 Pro Alternative Do You Like?
The Redmi Note 5 Pro is clearly a strong performer for the price and we are hopeful that some of the glitches like the bland camera app or lack of support for Qualcomm's Fast Charge are set right by a software update. But, if you're not too pleased with the idea of still being stuck with Android Nougat or irked by flash sales which are blown out of proportion, you should consider one of the options listed above.
Meanwhile, you can check out Beebom's take on the Redmi Note 5 Pro in the video below:
Tell us about your expectations with your smartphone, which device you are planning to buy, and also suggest possible additions to this list based on your opinions.