People usually copy tweets, Facebook statuses, Blog posts but Samwer brothers are professional copycats who copy popular sites and sell them, since 1999.
Once again they strikes upon a very popular startup Pinterest and name it Pinspire. Pinspire is not only inspired from the concept of Pinterst but also used the same design and same color scheme.
Here's screenshot of Pinspire: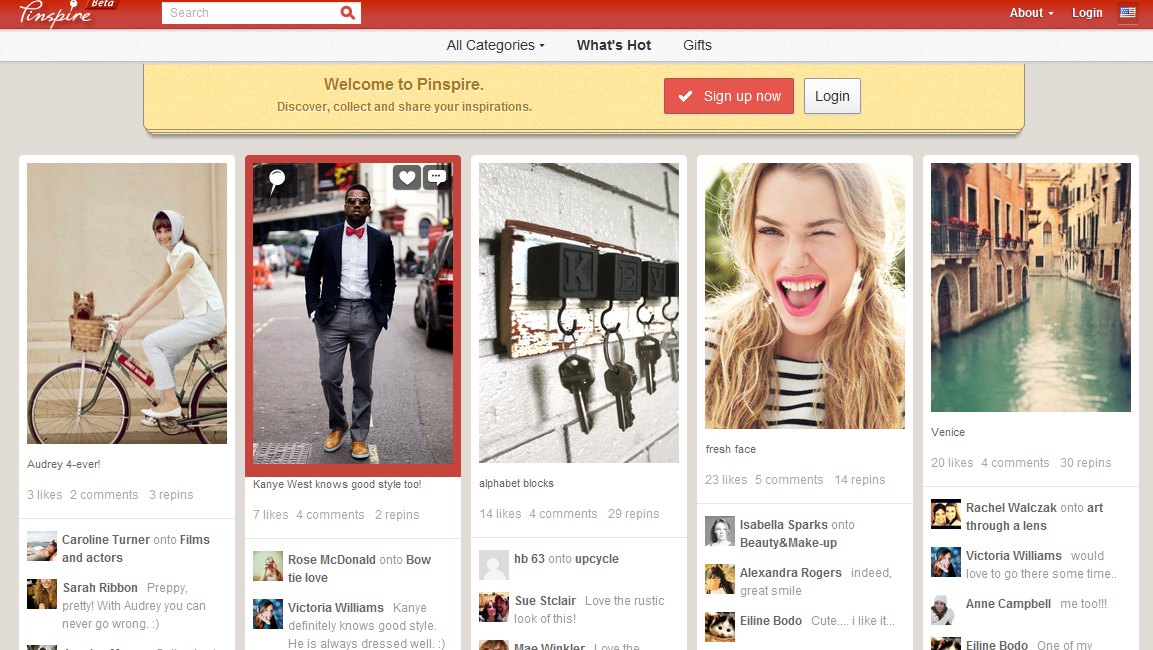 Well, It's definitely gonna hurt Pinterest founders.