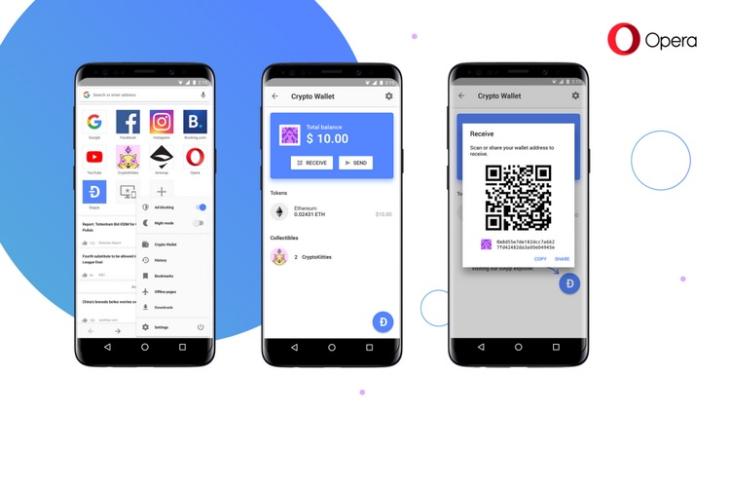 With cryptocurrency and tokens continuing to be one of the most popular ways of starting new businesses these days, users will need a secure place to store their crypto-wealth.
Opera wants them to use a browser and has unveiled a new 'Opera Browser with Crypto Wallet', billed as the world's first browser with a built-in crypto wallet. Opera's browser-based cryptocurrency wallet will let you store your coins on your phone. You can send and receive crypto money, but also pay for goods and collectibles through this crypto wallet on supported platforms.
Opera has already started the private beta testing program for its crypto-backed mobile web browser for Android on an invite-only basis, and plans to add the functionality via a stable update to the regular Opera mobile browser soon.
Opera's crypto wallet will support Ethereum Web3 API, and the best part is, users are no longer required to download a separate extension or a software to carry out cryptocurrency transactions, as they can now do so from the Opera browser on Android.
The in-built cryptocurrency wallet does not require a separate PIN or password to authenticate cryptocurrency payments, instead, it relies on a smartphone's default security measure such as a fingerprint pattern to authorize the payment.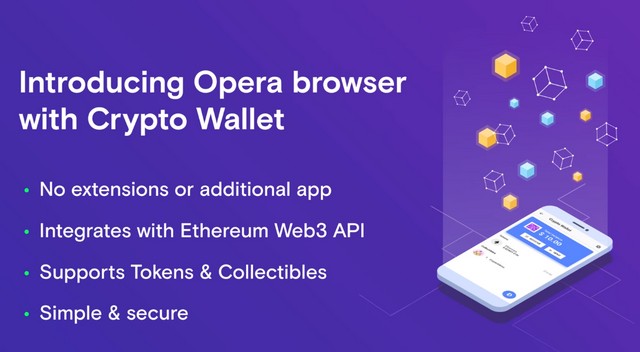 The browser has a 'Dapp Explorer' section which contains a list of curated Decentralized Apps (Dapps), which can be accessed from the browser's speed dial or the crypto wallet's main view. Users can choose to create a new Ethereum-backed crypto wallet or import the details of an existing one to the browser.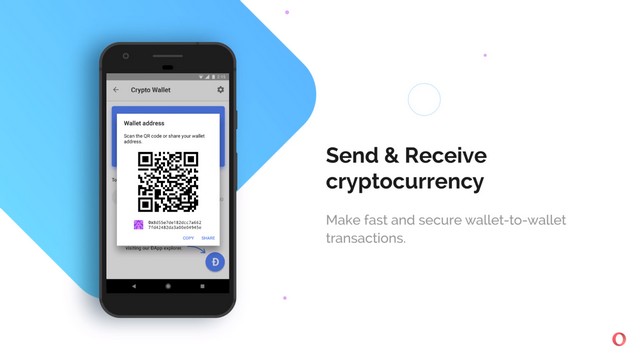 For an added assurance of security, the browser will require users' permission whenever a website requests access to the information stored in the wallet, and also, all the authorization data linked to the wallet will be stored locally. You can sign-up for Opera's crypto wallet-enabled web browser here.