Facebook on Thursday morning unveiled two new features aimed at making people feel more secure on the ever-growing social networking site.
Trusted Friends
In case you ever get locked out of your account. This features will help you prove your identity through your friends, you can now select three to five trusted friends who can help you if you ever have issues accessing your account. It's sort of similar to giving a house key to your friends when you go on vacation, pick the friends you most trust in case you need their help.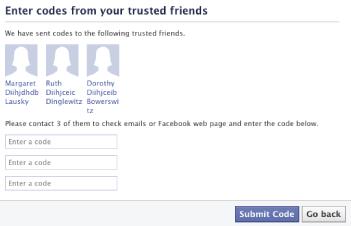 If you forgot your password and need to login but can't access your email account, you can rely on your friends to help you get back in. Codes will be sent to the friends you have selected and they can pass along that information to you.
App Passwords
This gives users the option to set additional unique passwords on Facebook apps. So if you have an app password added to, say, FarmVille, even if someone else is logged in to your Facebook account, they'll need to know an additional password before they plant a field full of cupcakes.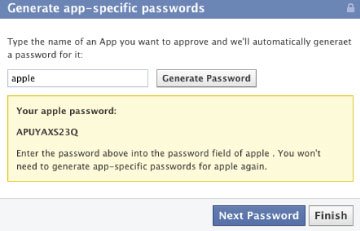 According to Facebook Security, "Security and safety are at the core of Facebook. We have entire teams dedicated to building tools that give people even more control over their account and specifically the way they access their information. In fact, many of our most talented engineers are working exclusively on creating a secure environment on Facebook. This October, as part of National Cybersecurity Awareness Month, we are working with others in the community to help educate people about techniques and tools for securing your devices and networks. Additionally, we thought this would be a great opportunity to tell you about some of the systems working behind the scenes to keep you and your data safe."