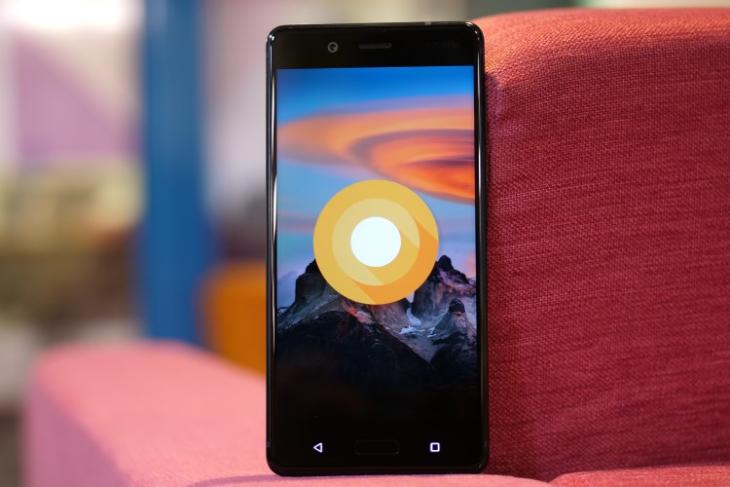 HMD Global has always been on the ball in terms of delivering updates. Nokia phones, irrespective of pricing, have been among the lucky ones to receive Google's monthly security patches the earliest. HMD now appears to be taking another step forward by being the first company – apart from Google itself – to release Android Oreo 8.1 which is available in beta for Nokia 8.
Be our guest as we serve #AndroidOreo 8.1 beta for #Nokia8 . Updating your device today will enable a host of new features. And most importantly – the hamburger emoji fix with cheese now on top of the patty! Get it here https://t.co/91uhqsbLYM#nokiamobilebetalabs pic.twitter.com/aA4LmSce0E

— Juho Sarvikas (@sarvikas) January 23, 2018
The news was shared by HMD Global's mouthpiece Juho Sarvikas on Twitter where he invited Nokia 8 users to try out the Android 8.1 beta build. Sarvikas didn't point out any specific surprises to look out for, but he acknowledged that the hamburger emoji has been mended to appear how it is supposed to – which should be a huge relief for the small subset of burger purists who also use the Nokia 8.
Some of the best features of Android 8.1 brings several new features and our favorite ones include the ability to automatically swap between light and dark UI themes, battery indications for Bluetooth devices, the proficiency of blocking malicious links in third-party apps, and better control over notifications.
If you're planning to test the Android 8.1 beta on your Nokia 8, we've got the steps listed for you:
First, make sure that you have a Nokia Beta Labs account. If not, you can create one using this link and then Sign in.
Next, verify by entering your phone's IMEI and details about your operator.
After the verification is complete, scroll down on the page, agree to terms and click on "Request OTA".
You can simply head over to check System Updates on your phone and the latest beta software will be available to download as an OTA.
Note: In case, you want to roll back to Oreo 8.0, you can do so from Nokia Labs. Find the "Want to roll-back" tab, agree to terms, and click on "Roll Back via OTA".
Apart from the UI changes and under-the-hood improvement, the update is also likely to add the latest security patch from Google. HMD has not spoken anything about a fix for CPU vulnerabilities – Spectre and Meltdown, so we're anticipating firmware updates soon. Other devices which are likely to follow include Nokia 2, which is expected to get a direct update to Android 8.1.