If you live in a city, you know parking your car can be a big chore. I mean, first, you have to search for a free parking spot, and only if you are lucky, you will find a parking spot nearby. Most of the times, you have to drive around to find a free spot which you can use. And while finding a parking spot is tough, finding it again after you have done whatever you needed to do is even tougher. Personally, I have felt that parking spots are one of the toughest things I have to ever remember. If I take the cumulative amount I have spent searching for my car this year, it would be in hours. Well, I don't want this to happen to you guys that's why I am sharing a nifty application which can help you find your parked car in seconds. The app I am talking about has been aptly named "Find My Parked Car" and it makes finding your car super easy:
Key Features
The app does one thing and one thing only, and boy it is good at it. The sole purpose of this app is to save your parking location and then show it to you when you need to find it. I have been using this app since last month and it has never failed me. It worked well every time and I am quite happy with its performance.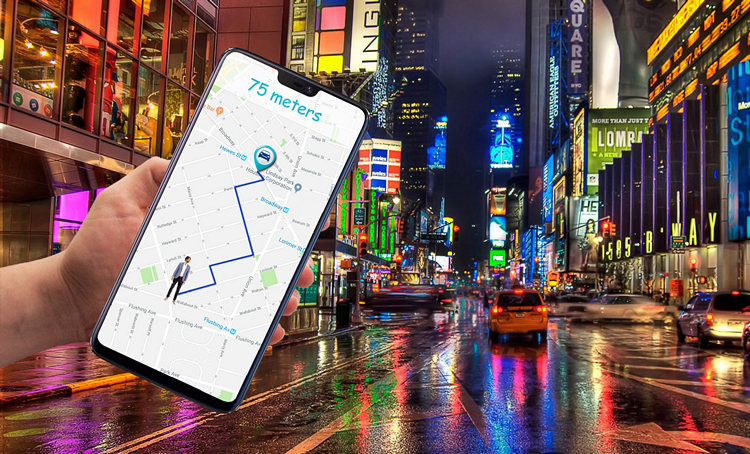 User Interface and Ease of Use
The app has a pretty basic user interface, which although looks a little dated, is certainly very utilitarian. When you open the app, you see two big buttons. The top button is labeled "Save Position" while the bottom reads "Find Car". The buttons are pretty self-explanatory. While the top button saves your parking location, the bottom button helps you locate your car.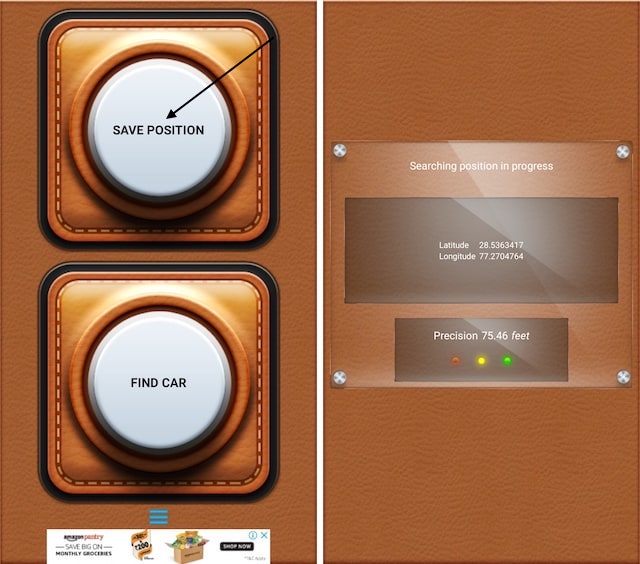 When you tap the top button, it automatically generates the longitude and latitude of your parking spot, and once the data is accurate enough, it automatically saves your parking location. When you need to find your car, just tap on the "Find Car" button and it will show you both your location and the car's. It will even display the distance between you and your car at the top. The distance is shown in feet, but you can change it to meters by using the settings panel which can be accessed by swiping right from the left edge of your phone.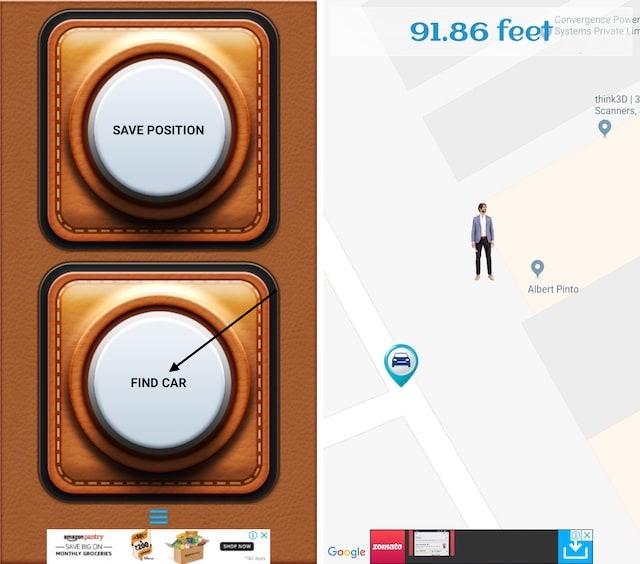 While you are in the settings panel, you can also change the theme of the app's homepage. Basically, there are different dashboard you can choose from. While the Leather and Black dashboards are free, the Wooden dashboard needs to be unlocked using the in-app purchase.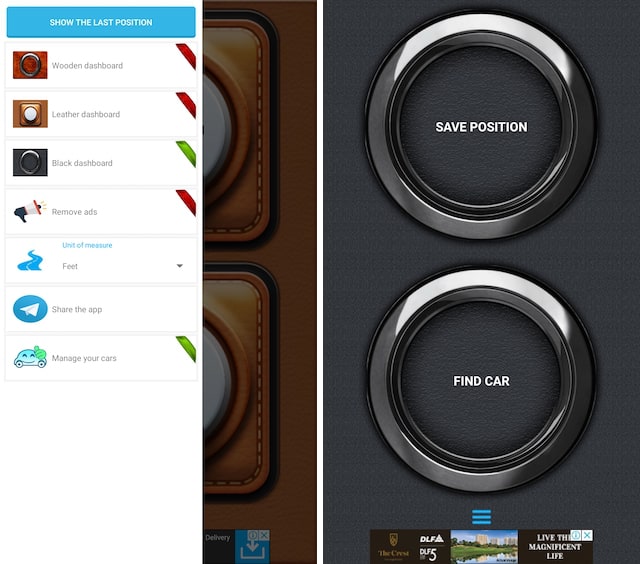 Pricing and Availability
The app is free to download from the Google Play Store. You don't need to pay anything to use this app. That being said, the app is supported by ads. If you want to remove the ads and unlock the locked dashboard themes mentioned above, you will have to do it using the in-app purchases.
Pros:
Very easy to use
Literally take seconds to both record and show parking location
Free to use
Cons:
Never Forget Your Parking Location With Find My Parked Car
Find My Parked Car is a small but highly functional app. It's great for saving your parking location and works flawlessly. If you have trouble remembering your parking location, this app is just the thing you need. Do download this app as it will make your life so much easier.
Download Find My Parked Car here