If had to name one feature on my Mac which I can't live without, it would most probably be the Spotlight search. Since I switched to a Mac a year back, searching for apps and files using Spotlight has become a second nature to me. Apple has made it almost too easy to search and locate files on macOS and it has ruined me for good. Now, I don't even organize my new apps, as I know I can instantly access the one I want using the Spotlight search.
This is the one feature that I as a Windows user in the past would have loved to have. Of course, there was the search bar at the bottom left corner which could be accessed using the Windows key, but the search was slow and didn't work properly half of the time. Things improved with the integration of Cortana in Windows 10, but still the search feature on Windows was way behind the Spotlight search on Mac. Now, it seems that even Microsoft has realized this, as the latest Windows Insider build 17040, which was just released last week, has a secret new search feature which highly resembles the Spotlight feature on macOS.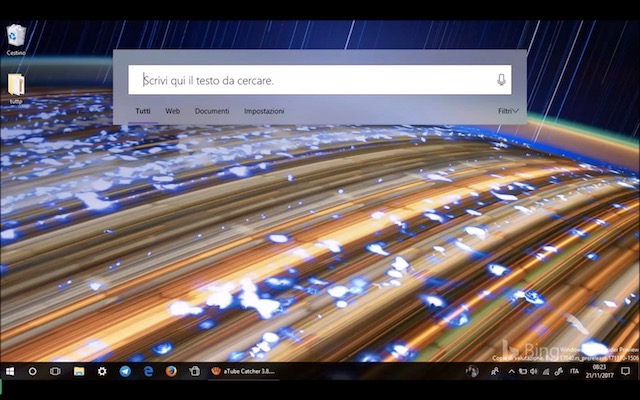 The feature was first discovered by an Italian blog Aggiornamenti Lumia and is mentioned as "ImmersiveSearch" inside the registry key. When you hit the dedicated key combo, the search box opens right in the center of your screen just like with Spotlight. You can type text inside the search box and it will search for the matching items on your PC and web. The new search box definitely looks more classy and useful than the one which currently adorns all the Windows laptops.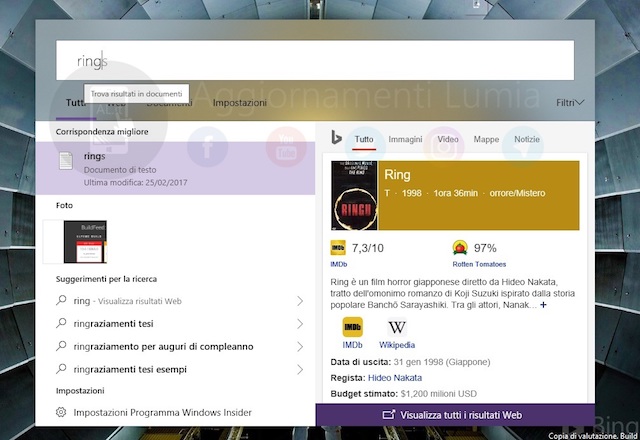 It's no secret where Microsoft took its inspiration from while designing the new search box, however, the company has also managed to integrate its own features to make it more unique. For example, while macOS keeps Spotlight search and Siri as different entities, the ImmersiveSearch on Windows integrates seamlessly with Cortana. Also, the search box features four subdivisions at the bottom includeing All, Web, Documents, and Settings. Selecting the correct option will surely speed up your searches.
Thus, as you can see, although the new ImmersiveSearch on Windows borrows heavily from Spotlight, it does brings some original features. I am happy that Microsoft has finally decided to update its search feature and when it is finally made available to the public, even Windows users will be able to utilize the awesome Spotlight-like search feature on their PCs.
Feature Image Courtesy: Aggiornamenti Lumia