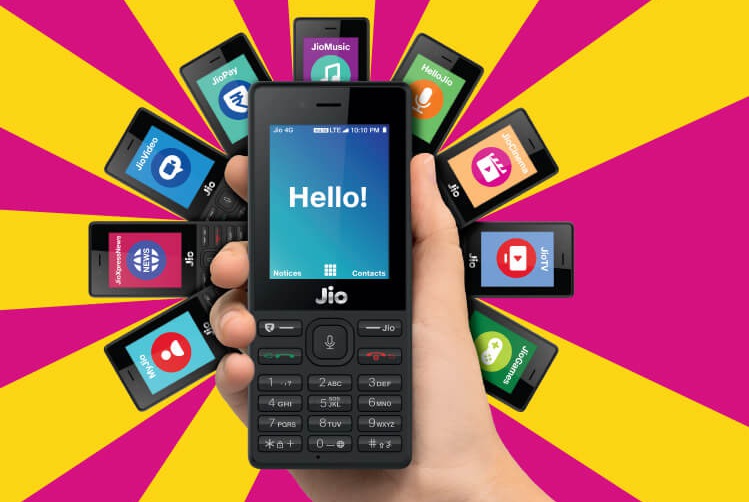 JioPhone continues to outsell its rivals, grabbing a 36 percent share of the feature phone market in the country for the first quarter of 2018. And a new survey conducted by Credit Suisse claims that around 21 million units of the device was sold during the period in question. The report goes on to state that the total number of JioPhones sold till date could be around the 40 million mark.
"Overall, we conclude that JioPhone is already a meaningful contributor to growth for Jio. We estimate the total Jiophones sold so far could be close to around 40 million"
The survey also raises a mini-alarm for incumbent operators, saying that, "Sooner than later, it (the JioPhone) could start eating into installed subscriber base of incumbents. Going forward, (the) potential release of (a) KaiOS version of Whatsapp could be an added catalyst for sales of this device". KaiOS is the operating system that powers feature phones such as the JioPhone, and the upcoming Nokia 8110 4G.
Jio Match Pass: 122 GB Data for Referrals
Meanwhile, Jio is leaving no stone unturned to increase the sales of the device even further. The company is now offering 112GB of data 'free' as part of its 'JioPhone Match Pass' offer. The data will be valid for 56 days, and to get it, users will have to get 10 people to buy a JioPhone each, which means the bonus data is not entirely free if you are buying one for your family.
The company is promising 8GB of data for each sale made through the referral program. For every fifth buyer, the company is offering a 16GB bonus, which means, referring 4 people successfully will get you 32GB of data, but adding just one more JioPhone customer to Reliance's kitty will get you 24GB extra (8GB standard + 16GB bonus). The whole process will repeat itself for the next lot of 5.
While the standard 8GB allocations will come with a 4-day validity (2GB daily limit), the 16GB bonus packs will be valid for 12 days, although, the daily limit will stay put at 2GB.
Jio has set up a toll-free 1-800 number that people who want to participate in the JioPhone Match Pass offer, will need to pass on to their friends and family. They will need to call the toll free number and enter the referrer's Jio number followed by their area PIN code. After that, the device can be bought from either an accredited Jio retailer, or from the company's official website. Once the transaction is successfully completed, both the new buyer and the referrer will get the free data as promised.
---