There's a good news for new 2017 iPhone users. Unlike how Apple is charging $80 extra for enabling fast wired charging on their new iPhones (iPhone 8, iPhone 8 Plus, and iPhone X), Apple is enabling support for fast wireless charging for free via a software update. If you didn't know before, all the three new iPhones have the hardware capabilities to support fast wireless charging, however, the feature was till now blocked by the software. This has had many users worried that Apple might enable fast wireless charging to only work with their own AirPower wireless charger.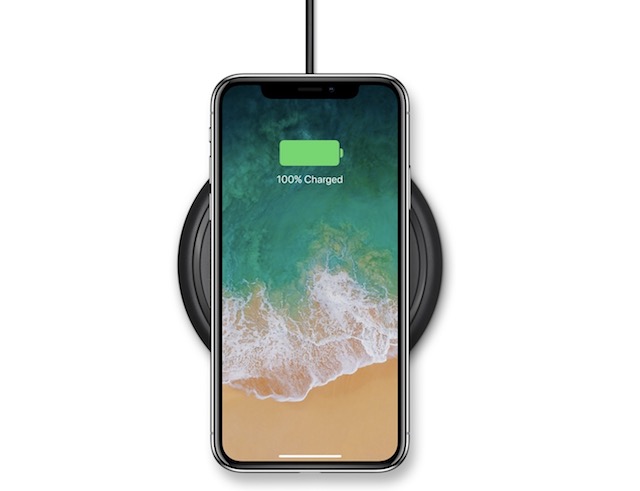 However, thankfully, that's not the case. According to a tip revealed by the charging accessory maker RAVpower, the fast wireless charging will be enabled in all the three models of 2017 iPhones with the iOS 11.2 update. In fact, users who are on the official beta program of iOS have already received this feature with the iOS 11.2 beta update. For those who don't understand what fast wireless charging is, basically now your iPhone will be able to charge wirelessly at a faster rate than before. As of iOS 11.1.1 which is the latest stable iOS version released to the public, the wireless charging is capped at 5W, however, with the new iOS 11.2 update, the iPhones will accept wireless charging at 7.5W.
As per reports, while a 5W charger delivers a charge of 14% in a 30 minute period, a 7.5W charger was able to up that to 20%. Although the charge gains in terms of normal day-to-day usage might not seem that much, it's still preferable to the tortoise-slow wireless charging which iPhone offered earlier. The main takeaway here is that since Qi wireless charging (the standard used in iPhones) can deliver 15W power delivery to the supported devices, we might see even faster wireless charging on iPhones with future update. That being said, we still don't know if the new iPhones can support that kind of wireless charging or not, but if they can, this development indicates that it's only going to get better in the future.
---