Instagram's mobile web app was recently launched by the company, which lets you share photos with your friends directly from your mobile browser. That's right, you no longer need the Instagram app on your smartphone just to share some pictures. Well, that's good news, but we've got even better news. What if we say that you could upload photos directly from your computer without the need of any smartphone? We're sure that you're excited already and that's exactly what we're going to help you out with. The web app is currently available only for mobile browsers, but there's a workaround to get it up and running on your computer. So, without further ado, let's take a look at how you can upload photos to Instagram directly from PC:
Uploading To Instagram Using Google Chrome
The method that we're going to try out here, essentially tricks your browser into opening Instagram's new mobile web app interface within a matter of few seconds. Simply follow the steps below in order to get this done on the world's most popular web browser, Google Chrome:
Once you've opened Chrome, click on the three-dot menu button at the top-right of your browser and then click on "New incognito window" to open it. Though this step is not necessary, it's highly recommended that you use an incognito window to ensure complete security of your Instagram account.
Now, click on the three-dot menu button once again and go to More tools -> Developer tools.

Once you're done, head over to Instagram's website and simply log in to your Instagram account. Well, no surprises here as you'll just be viewing the basic desktop site with no uploading capabilities. Now, click on the tablet-cum-phone icon beside "Elements" and you'll finally be able to experience the full fledged mobile web app and upload all your favorite pictures from your computer, without the need of a smartphone.
Uploading To Instagram Using Safari
Mac users, we haven't forgotten you. You can also enjoy these benefits by simply following the steps below:
Fire up your Safari browser and go to Safari -> Preferences. A new window will pop up on the screen.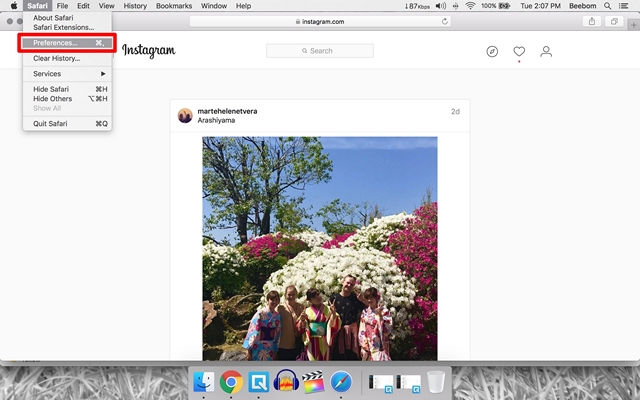 Head to the "Advanced" tab and if you check at the bottom of the window now, you'll see an option for "Show Develop menu in menu bar". Please make sure to check that option.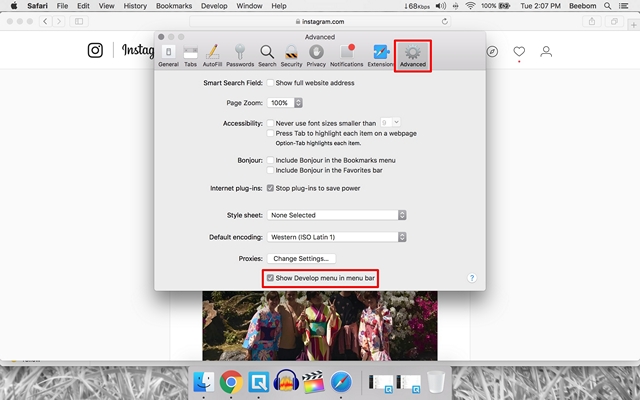 Similar to Incognito mode on Chrome, it's highly recommended to open a Private Window on Safari, before you proceed to the next step. You can simply do this by going to File -> New Private Window.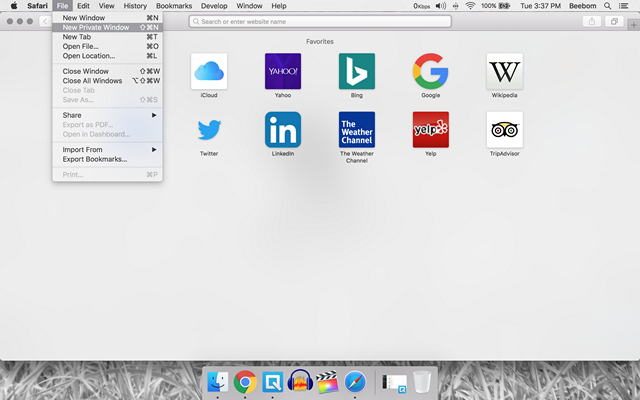 Now, head over to Instagram's website and log in to your Instagram account. Once you're done, go to Develop -> User Agent and click on "Safari – iOS 10 – iPhone".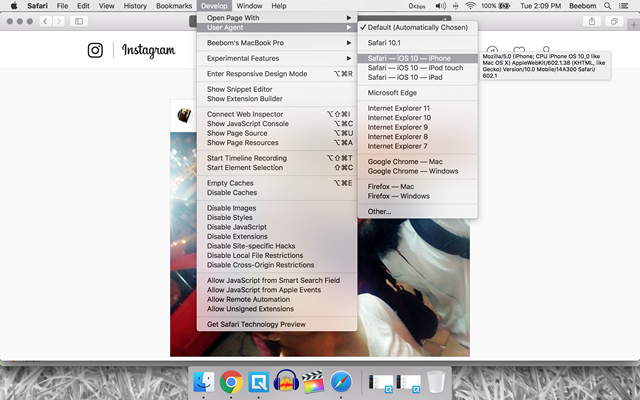 That's pretty much it, as you'll finally see an option upload pictures to your Instagram account from your Mac.
                 SEE ALSO: 12 Cool Instagram Tricks You Should Know
Upload Photos To Instagram Without A Smartphone
We're pretty sure that you all enjoyed this workaround. Photographers in particular might love this, because it's such a hassle to transfer the photos to your smartphone from your computer, just to get them uploaded to Instagram. This workaround is sure to save some of your precious time. So, are you ready to try this trick out for yourself or are you still waiting for Instagram's web app to be made available for desktops? Do let us know your thoughts by dropping a few words in the comments section down below.