The introduction of the new Google bar has made us think how Google's navigation has changed over the last 13 years. So, we put together some screenshots to tell the story.
1998-2001 – Google is purely a search engine, driven by its iconic search box.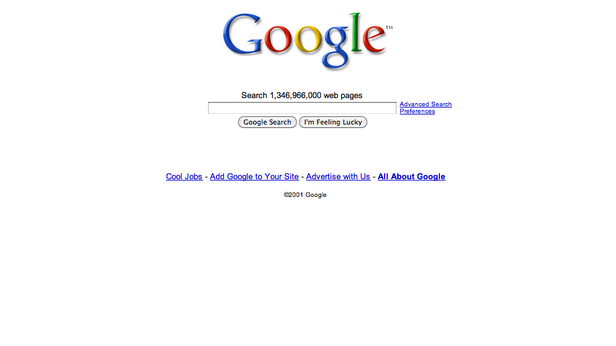 2006-2007 – Tabs added to the top of Gmail and Calendar to help navigate between them.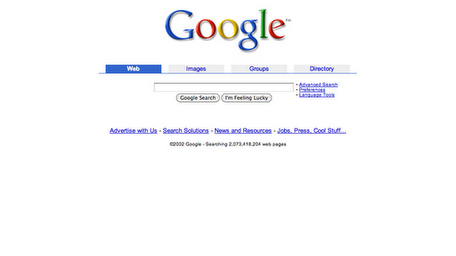 2001-2007 – Tabs for various search types are added above the search box on the home page.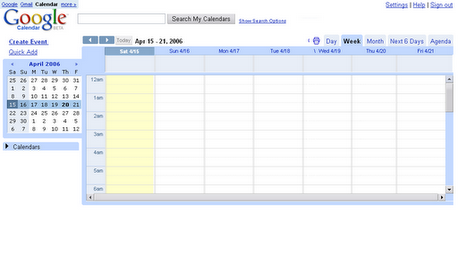 2007-2011 – Top navigation bar added to the top of all search and apps properties. A separate set of links is used for "search" properties and "app" properties.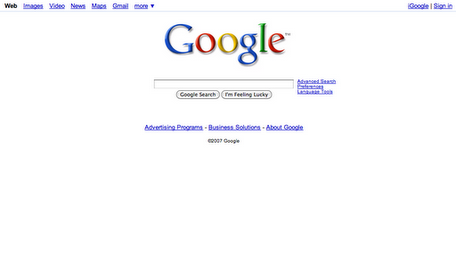 2011 – The top navigation bar and the search bar below it are merged into a single Google bar. Navigation between properties is done via the Google menu.