The Poco F1 is one of the most popular phones in the market right now, and for good reason. After all, the phone offers a price to performance ratio that's unmatched in the Indian smartphone market, and it just makes sense to buy the phone at its price. If you bought the Poco F1, first of all, great decision, but if you've been waiting for a dark mode in the phone, you can now finally get it… or at least some semblance of it inside the Poco Launcher. Here's how to get the dark mode in the Poco F1's launcher.
Note: This is not a system-wide dark mode. Instead it just changes the app drawer, the slide-out drawer in the launcher, and the app shortcuts. 
How to Get Dark Mode in Poco Launcher
The Poco Launcher has just been updated to bring the dark mode, so first of all, make sure you've updated your Poco Launcher (free) from the Play Store on your Poco F1. The latest version as of this writing is 2.6.5.7. Once you've done that, just follow the steps below to enable the dark mode on your phone.
Long press on any empty-space in your home screen, and tap on the 'Settings' icon on the bottom.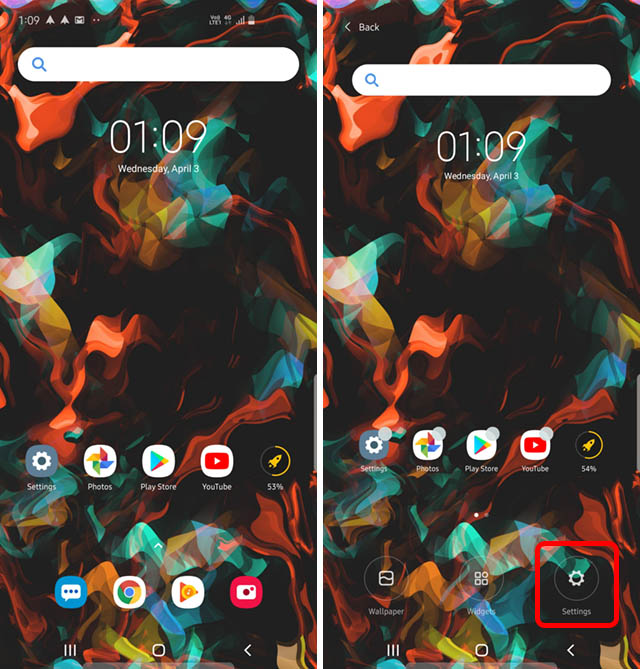 Next, tap on 'More' and then tap on the new 'Backgrounds' option.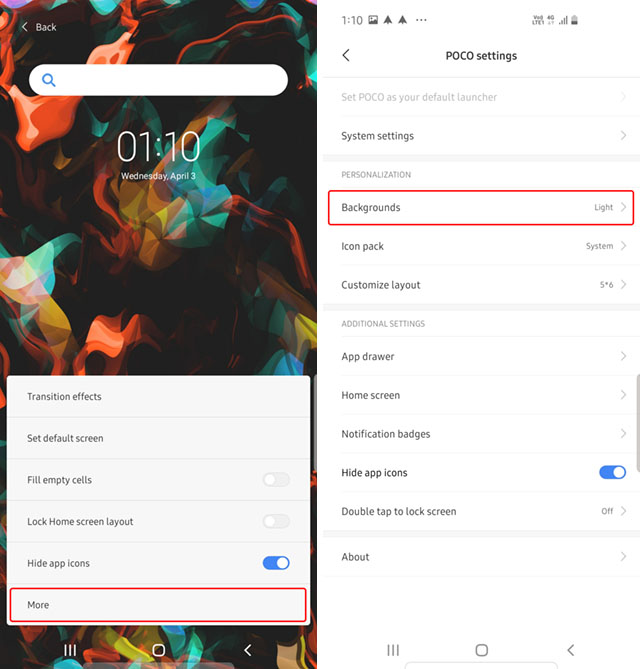 Here, tap on 'Dark.' You can also move the slider on the bottom to adjust the transparency for the app drawer.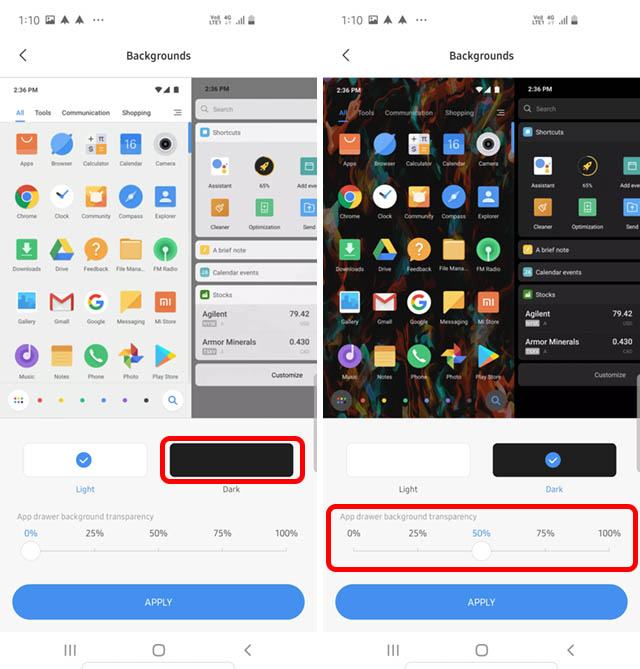 Tap on 'Apply' and that's it, you now have a dark mode on your Poco Launcher including on things like the app shortcuts.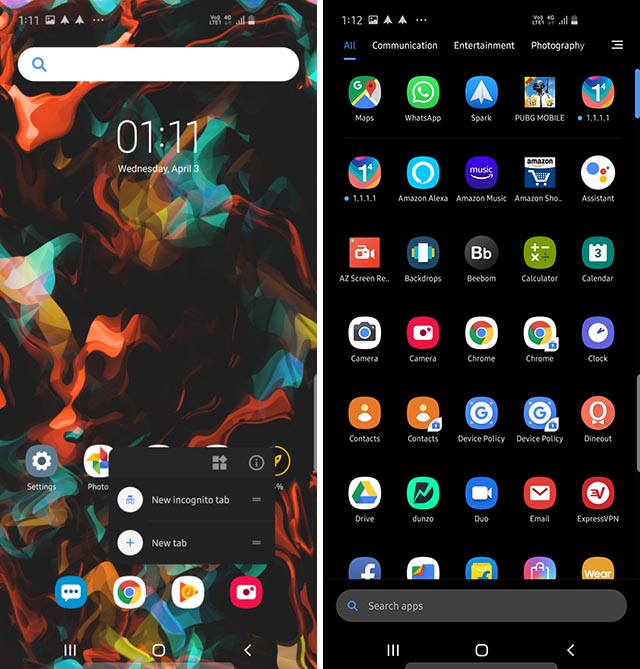 Use Dark Mode on Your Poco F1
While this isn't a system-wide dark mode, it's great that the Poco F1 finally has a dark mode in the launcher at least. Meanwhile, Xiaomi is working on a system wide dark mode for the Poco F1, and it's already available in the beta channel, so if you just can't wait, that's the way you can get a true, system-wide dark mode on your Poco F1.